Juju Power
is creating a platform on how to use Voodoo, Ifa & LOA to Live ABUNDANTLY
Select a membership level
Nzinga
Nzinga Tier is created to give something back. In some parts of the African Diaspora $1 is alot. Therefore, Nzinga Tier gives wonderful people worldwide access to this miracle manifesting way of life. This tier is your intro to Juju Power. 
In Nzinga Tier, we will share monthly brief enlightening, empowering, inspirational videos or posts on the inherent latent genius within of Orisa Vudu, Ifa, Asa wa (asha wa - our culture) and Metaphysical Mind Science that can inspire, enlighten and empower you. 
Saint Malo
The Saint Malo Tier is named after the great Freedom Fighter & leader of the southeast Louisiana Maroons, Juan San Malo.  In this tier you will recieve monthly videos that can change you and your family's life for the better.
In the Saint Malo tier, you will have access to all the foundational videos or posts in the Nzinga tier AND you will have access to our monthly videos teaching highly effective adimu (offerings), ebo (sacrifices), Orisa Vudu life enhancing rituals and power building meditations and metaphysical works for ABUNDANT LIVING.
Moremi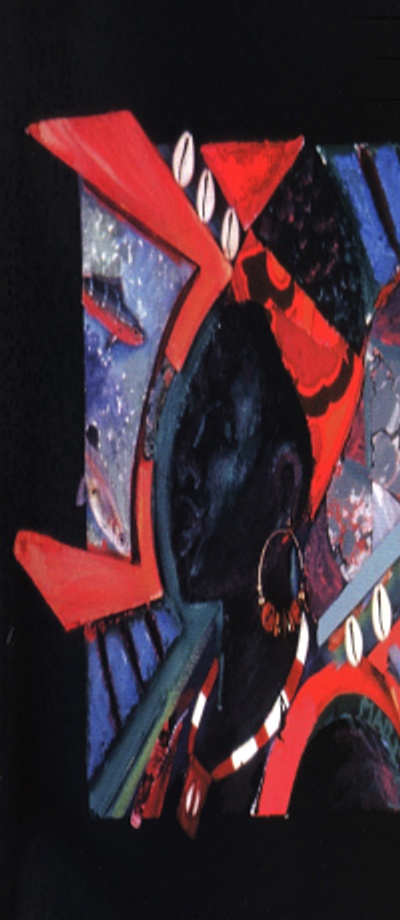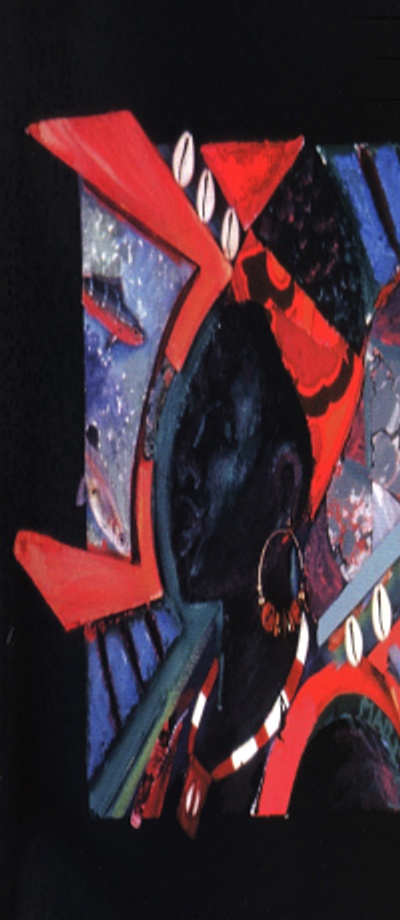 The Moremi Tier is for those who want to go DEEPER with ASA Wa (asha wa - our culture) & Juju Power's experiential sharing of the life changing effects of Orisa Vudu and Ifa.  In the Moremi Tier, you will of course get all the benefits of the Nzinga Tier and the Saint Malo Tier in addition to more advanced sharings on Traditional African Cultural Genius, heritage, history, language lessons, problem solving & conflict resolutions, successful strategies for family longevity and continuity, cultural and political leadership and more.
The Moremi tier is named after Moremi one of the great heroines of the Yoruba race who displayed the highest aspects of courage and bravery in saving her people from foreign invasion.
About Juju Power
Ekaabo, Welcome to our Patreon page.  
Our site is designed as an online success school with the main emphasis on sharing over 51 combined years experience on how to use African Cultural Genius, Ifa, Voodoo, Yoruba, Sierra Leonean and West African Diasporic culture and Mind Science/ Law of Attraction (LOA) to guide and assist you in a life more abundant, powerful, tranquil and successful.
On our site we will:
Share practical, down to earth, tried and true, effective Juju to change energies in your world for the BETTER.
Teach you how to become a Voodoo Creator - little by little.
Share and teach African Cultural Genius and both Yoruba and Voodoo culture, traditions and effective rituals that change circumstances for your benefit.
Share and teach effective Power meditations, visualizations, OFO ASE (words of power) and Dynamic Mind Set that combined with the rituals and sacrifices of Orisa Vudu & Ifa constitute a virtual super power.
This site is good for all lovers of African Cultural Genius.


Those interested in aligning themselves with the super success power of Orisa, people of all different nationalities, races and orientations who want help from the living well spring of African Cultural Genius and Ifa/Orisa Voodoo and who want to have a more balanced and harmonious life.
On our site we will share the grand adventure of Orisa/Voodoo African Diasporic history from Ile Ife - Segu - Freetown - New Orleans and beyond. We will share success methods of living an abundant life, having successful families, gaining self confidence, developing community and personal success through Orisa/Voodoo, in a non proselytizing pushy way.
Adupe for joining our Juju Power family, we hope that these teachings in Juju serve you like they served us.
Why are we doing this?
We understand that people are searching for ways to face the challenges of this life and want to solve problems so they can create smooth roads for their individual, family and community success. People want to be successful at work, in love, with family, have good relations (aya dara dara), good health (ilera), feel powerful and live abundantly.  It's been our passion to help empower people through Orisa/Vudu and help preserve our culture for the good of all.
Let's start with the name Orisa/Vudu, coined by the late HRH Oba Oseijiman Adefunmi Ikini, the visionary and illustrious founder of Oyotunji village iba'ara t'orun (South Carolina, USA). The name Orisa Vudu  also reflects the journey of great Olorisa like Akoda Medahochi Kofi Zaanu Sangodele and Oluwo Chief Adenibi Ajamu who educated us both to Yoruba, Fon & Ewe traditions.  I felt that the name also worked for us and connects us to Voodoo as well as Ifa reflecting our multi ethnic African heritage.  Orisa/Vudu has helped us to grow as a people, raise families, create long standing businesses and institutions, and become more powerful and tranquil. It has helped us survive in the US, a country with one of the bleakest anti African histories and records of genocide against indigenous people.  With help from the inherent genius of Orisa Vudu & Mind Science we have been able to create our dreams safely, avoid calamity, and grow exponentially in character and intellectual and metaphysical capacity.
This site is another avenue for us to continue to share this bounty of Orisa/Vudu and Mind Science with people on an ever widening scale.  While it's our passion to share, Ifa and Yoruba culture teaches that you can't get something for nothing.  So this platform is an easy, reasonable and economical way for you to get access to these invaluable teachings that we learned the hard way through blood, sweat, tears and enthusiasm.
If you want to make a donation to support this mission and ensure that this will continue, please click here:
https://www.paypal.com/cgi-bin/webscr?cmd=_donations&business=akin1131%40bellsouth%2enet&lc=US&item_name=Ile%20Eko%20Asa%20Yoruba%20Ni%20New%20Orleans¤cy_code=USD&bn=PP%2dDonationsBF%3abtn_donateCC_LG%2egif%3aNonHosted
Upgrade video, audio and editing equipment in order to produce clearer sounding videos with better subtitles and in more accurate Yoruba language. Devote even more time to researching the effective genius and problem solving mechanisms of Asa wa (asha wa - our culture) and Mind Science metaphysics in order to be able to teach, share with and inspire our students/patrons even more profoundly.
2 of 4
By becoming a patron, you'll instantly unlock access to 702 exclusive posts
By becoming a patron, you'll instantly unlock access to 702 exclusive posts
Recent posts by Juju Power
How it works
Get started in 2 minutes