Julie Jacky
is creating a heart-led community w/tapping + authentic convos + mind shifts
Select a membership level
Tapping Together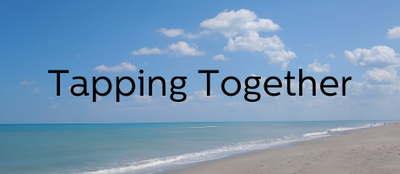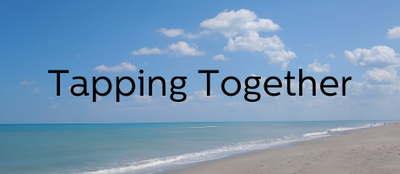 You'd like some support, a safe community to lean on, and are ready to start digging into your personal work that you KNOW you need to do.
Includes:
Everything in Gratitude Tip Jar+
Patron-only webchats where we connect and share on a deeper level things that I don't want out in public
90- minute tapping sessions (at least twice a month)
2 90-Minute Group Tapping Sessions
About Julie Jacky
Hello Friend!
I am Julie Jacky and I am here on Patreon creating the heart-led community that you've been craving - for women 40+ of all shapes, sizes, and colors. No masks or make-up required. Come as you are into this safe space where we engage in authentic, courageous, and meaningful conversations while digging in and doing your personal work.
Why would you want to join me here?
First, when you hang out with me for a while, over live zoom sessions, I will brainwash you into believing in yourself so you too know that you are worthy and can achieve anything!
You see, I have been stuck exactly where you might be right now and I can help you get unstuck and take action steps that help you create a more fulfilling life.
I don't mean to brag, but I've…
experienced childhood sexual abuse, divorce, and was a single mother for years.
been deep in the cycle of debt. I've gone bankrupt – both financially and emotionally.
felt lost, scared, and confused. I've had my heartbroken.
been jealous of friends and family members that seemingly had much easier lives than me.
felt shame and embarrassment from the choices I made.
Despite all of that crap, I found a way out, completely turned everything around, and redesigned my life to one I love.
Then I was guided to write about all of it in a vulnerable AF spiritual memoir titled,
On the Other Side
.
Now, as Spiritual Coach, Author, Certified EFT Practitioner, and Certified Financial Coach I help others find their way out and redesign their life to one they love.
On our live zoom group tapping sessions, at times you'll think I am reading your mind as I intuitively guide you to dig in, feel, and tap to release whatever has you stressed. Plus, in our sessions, you'll find you can't help but smile and laugh regularly because I am funny. Seriously, I've found that laughter IS the best medicine, and we just don't need to keep our undies in a bunch when doing our healing work.
At the end of each session, I will guide you in an exercise to move into a profound feeling of gratitude.
Then between tapping sessions, you'll be able to check-in on a private group post for support and accountability and periodically I often BONUS "Tap and Talk" sessions where we come together, tap, and talk about whatever we want. It's a great way to connect, have meaningful conversations about all sorts of topics we can't freely have with others, and to feel calmer and more relaxed.
You'll find as we tap together a couple of times a month you will open up to heal from your past, too. Afterward, you will feel the freedom that you've desired and as you continue tapping each month, you'll shift and start to automatically attract the authentic relationships, career, and abundance you've been craving, wanting, and trying to create for years.
You'll be excited about the next tapping session because you'll know more of that fantastic feeling of freedom awaits you.
Let me be your guide on your journey.
Having lived, worked through, and healed from all of those crappy life experiences, I am able to guide you. Whether we're in a group session or 1:1, you'll find I am hands-on, kind, direct, and compassionate. I will continually invite you to take personal responsibility for your life and then will offer you real no-nonsense solutions, tips, life hacks, and tools that will bring you clarity, and hope.
In our supportive community, you'll be able to process your personal "crap" and get the support you need to let go of the past and get unstuck.
When you join me now, depending on the level of membership you choose, I will coach and guide you to:
Tap (use EFT) through tough situations in your life that are keeping you stuck -- so you can get relief and clarity on how to best move forward.
Meditate to clear your mind chatter and raise your vibration
Engage in authentic and courageous conversations where you can practice using your voice in a safe space
Learn to use and trust your intuition so you can stop saying, "Damn it! I wish I would have listened to my intuition" and instead say, "I love following my intuition. It's right on - every single time."
Let go of old beliefs no longer serving you and replace them with beliefs that excite you, make you feel good, and help you shift into a supportive mindset.
Practice gratitude so you can raise your vibration, feel your heart expand, and attract more of the good stuff into your life.
Connect into your heart space and learn to tune into it for the answers because your heart always knows.
Learn to set boundaries that support you and say, "No" as a full sentence.
Understand the importance of emotions and how to effectively process them so they don't control you.
Disclaimer
-- this is a process, not a quick-fix program. So join me now if you're tired of the same 'ol same 'ol in life and you're ready to do the work it takes to make the changes you want to see in your life.
Stop waiting. Your time is NOW.
What Others Are Saying About this Membership:
"Thank you so much for last night's tapping group session! I was counting down the days to it, but I didn't know whether I'd have the guts to be the "tappee" in front of the whole group. But it's such a wonderful group of women and you've really created a powerful, supportive, and loving environment for healing. I am so glad I put myself out there and went for it because I felt a major release from it. I slept so soundly last night, afterward, and I feel much more excited for my future!"
- Devon L.
"Thank you for leading us in tapping. It's a newfound skill for me that has become so valuable thanks to you!!" Cathie
" I absolutely love this membership! It's perfect for me to have dedicated tapping time every week whether it's the longer tapping circles or the shorter tap and talk.

It makes me create the time and space to do tapping, which I know is super beneficial.

I have personally experienced a lot of shifts tapping on a regular basis and find that it keeps tapping top of mind for me whenever anything else comes up, I think about tapping.

I like the Tapping Circles and the Tap and Talks for different reasons. The tapping circles go deeper and we have more time to delve in to clear out bigger issues. The Tap and Talks are nice because I don't have to think/ We're just chatting and it's for a shorter period of time, which works well for me.

Thanks so much for offering this affordable and convention option for clearing out my crap!

so appreciate your assistance in figuring all of this out. I love my life now! And I love your help. Thank you." ~Kim Julen"Thank you SO MUCH, Julie!!!! I feel unbelievably lighter - weightless even - after that session. It felt so deep and powerful, but also like so much fun at the same time. You are so gifted at this work
thanks for guiding me through!" 
What is Patreon anyway?
For many of us creators, artists, writers, and entrepreneurs we are challenged with making enough money to share our gifts with the world and make ends meet.
Patreon creates the opportunity for people to support us with a few dollars a month or a lot of dollars a month so that we can produce the things you love.
For me, Patreon is a space to create a beautiful community - that we've been craving -- and help support you and coach you while you also help support me. It's a give and receive support membership for both of us.
Consistent support from Patrons allows me to birth the other books -- I've been told I will be writing -- into the world. It allows me to focus on the courses I have outlined, but haven't been able to create, yet. And it allows me to hire team members to help me bring these gifts into the world. 
FAQ'sQ: What is the best way to lend support?
Ongoing support is the most valuable thing you can give to me -- and yourself. Whether you dip your toe in or go for the deep dive changing your tier is super-easy anytime you need to!
Here's how
.
Q:
When will I be charged?
My page is set up to charge upfront which means you will be charged when you join and then charged the first of the month thereafter.  
Existing patrons are always charged on the 1st of the month, Pacific Standard Time. Increased pledges and new patrons are charged immediately. Paused, canceled, and lowered pledges take effect the next month.
Patreon explains it well here
.
Q: I just became a patron, what now?
If your payment was successful, you will have instant access to my feed with patron-only posts.
Q: What's the best way to contact you?
Via Patron Message.
Q: Can I share your posts with friends?
Yes, please. Shares of my page or public posts are so helpful, as they often bring in new patrons that are looking for this community! 
By becoming a patron, you'll instantly unlock access to 40 exclusive posts
By becoming a patron, you'll instantly unlock access to 40 exclusive posts
Recent posts by Julie Jacky
How it works
Get started in 2 minutes