Select a membership level
Decaf Tier
--Decaf Tier--
- Thanks for your support! Every little bit helps!
- Access to Patreon Discord Chat
Includes Discord benefits
Single Shot Tier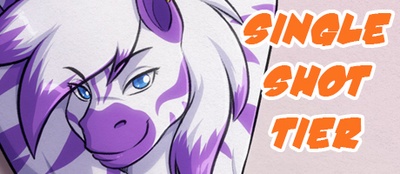 --Single Shot Tier--
- Access to Patreon Discord Chat
- Early access to comics, folios and images
- Sketches and WIP images/pages made during the month

Includes Discord benefits
Double Shot Tier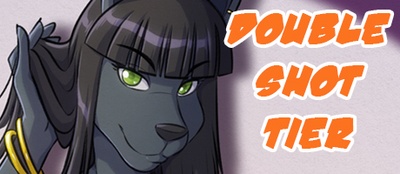 --Double Shot Tier--
- Access to Patreon Discord Chat
- Early access to comics, folios and images
- Sketches and WIP images/pages made during the month
- High resolution comic pages and illustrations
- Contribute questions to a monthly 'Ask Puz n Pals' blog
- Access to private workstreams where I work on comic projects


Includes Discord benefits
About
Hello there! My name is Kadath, and I draw anthro comics & art!

Art is my living, and keeps a roof over my head and coffee in my mug. I want to dedicate more time to comic projects, but making ends meet can be tough, and other things will take priority to pay the bills. I wanted to find a way to spend more time working on comics in a consistent and financially stable manner, while also finding fun and rewarding ways to interact and give back to my supporters.

Why support?

'Give back?' you say, 'what does that entail?' Well, I don't want this to be a glorified tip jar. Listed below are a group of tiers, which will reward you with various goodies and give you a peek into my art process and deranged, caffeinated mind. I will be continuously looking for ways to streamline or add features to this system, so I welcome feedback and discussion!

Please note that this is a monthly patreon. That means that I will be waiting until payments are processed at the beginning of each month before sending out completed comic pages and rewards. So that means if you pledge this month, you will receive that month's rewards after you are billed. This is to prevent potential 'pledge-and-run' abusers. Comic pages and illustrations may be censored on the activity feed, but you will receive the uncensored works for the month your payment goes through. You will also receive prior comic pages for that particular project

What's your plan?

This patreon is primarily about supporting the creation of comics. Updates will include page sketches and inks, and highres files, depending on your reward tier. The highest reward tier also gets to vote on creative choices, get PSDs of completed work, and will receive special thanks on the completed comic.

I also post personal and commissioned art in here. Any sketched or coloured illustrations I do will be showcased here, too.

I have plenty of comic and portfolio projects in mind, and you can make them happen!

Parting thoughts

These comics and portfolios are peeks into my characters' universe, and are meant to tell little stories about their personal lives. Eventually, I want to make a webcomic with these characters, but whether that will be its own patreon or not remains to be seen. Let's test the waters with these smaller projects first!

And of course, by pledging to my page you are agreeing to be over the age of 18!



With this goal, I'll increase the upload rate to however many comic or portfolio pages I can do per month, with at least 4 per month, but probably more.
4 of 4
Become a patron to
Unlock 2,391 exclusive posts
Connect via private message