Kaelan Rhywiol
is creating LGBTQIA+ novels & is an autistic advocate & parenting coach
Select a membership level
Creative Endeavors Support
$1.00 pledge to help support my creative endeavors, if you'd like some of my photography, digital graphics design or my writing, please email [email protected] and let me know! Otherwise I can't know and won't send anything.
Custom Tier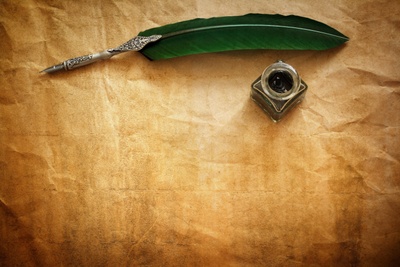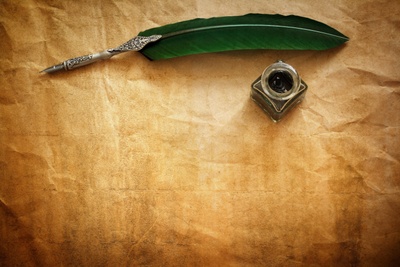 $1 to however much you'd like to pledge. Please email me to make sure I'm okay with giving what you need. You can also use this to make a custom payment amount that isn't already here.
About Kaelan Rhywiol
I'm an autistic creative.
I'm one of those people who exude creativity in my breath and bleed it onto the page.
I'm a writer, photographer, digital graphic artist, hand-spinner (yes, with a spinning wheel), jewelry crafter and so much more. I even had to blog about stuff I do, and that's here... 
On Creativity


I'm a disabled (Fibromyalgia, EDS, POTS, MCAS), autistic creative and it's almost impossible for someone like me to make a living at doing something we love, so I need help to do that.
I need to reach a living wage (somewhere between 1600 and 2000 dollars a month, minimum) within the next couple of months, before August 2019 on a combination of my writing income and support for my autistic advocacy and parenting coaching.
If I can't reach that living wage doing what I'm doing, I'll have to go back to work out of the house.
If I do that, because I'm disabled and autistic, there won't be enough left of me at the end of the day to do any writing, advocacy or support for the things I'm passionate about.
The things that I feel really matter.
My value lies more in my creativity and passion for helping autistic people and parents who really want to help their autistic kids than in being a phone monkey for a fortune 500 company.
Which is what I'll be forced to do, if I go back to work out of the house.
If you can help, please do?
Some more about me:
I'm an excellent writer with voice, passion, a gift for writing #AccurateKink and I'm a lot of things that make me an intersectionally diverse person. More about that here in my blog section 
'Who is Kaelan'.

I've finally found my niche, and I wish it hadn't taken me forty-two years to get here. I don't want to give it up, especially before I have a chance to be successful at it. 
Everyone thinks that authors make a lot of money selling books, and while that's probably true for the very lucky among us, the ones who get a lot of marketing support from their publishers and the ones who get movie deals... it isn't for intersectionally diverse authors like me.
I can't even find an agent, and I've stopped looking. The ROI on looking for an agent as an autistic writer isn't worth it. I know of 5 autistic writers who have agents. 5, out of the 1000s of writers who are represented.
I made 40$ last year on my books. It will be around 200$ this year, after I do my taxes, and I've spent far more than that each year on marketing endeavors for my books.
The way I figure the math is that 1$/month from 1500 people would be enough to keep me going (barely, but it would) 5$/month from 300 people... If I had more help than that? I could invest in my art and produce even more. 
We dreamers, creatives, gods-touched, autistic, we broken and beautiful, we need your patronage. All throughout history, many of the greatest artists have usually had patrons. It's a time-honored tradition to keep creativity in the world.
I'd really like you to be mine. 
More on me can be found at 
my website:
$122.58 of $500
per month
If I can reach $500 dollars a month, I'll be able to afford new glasses.

It's ridiculous that I can't afford them, but all of our money goes towards bills, we're broke on the edge of being poor, and things like glasses, dental care etc. are all *extra* expenses that we often don't have the money for.
1 of 3
By becoming a patron, you'll instantly unlock access to 5 exclusive posts
By becoming a patron, you'll instantly unlock access to 5 exclusive posts
Recent posts by Kaelan Rhywiol
How it works
Get started in 2 minutes