Katie Croonenberghs
is creating Paintings - where fantasy and nature collide
Select a membership level
Emergence
Full access to the feed
Get full access to the Patreon feed at this tier including high resolution work in progress shots (only very small images posted anywhere else!)
Discount Code
You get 10% off the entire kamakru.com store including open and Limited Edition prints, original artworks, playmats, pins and bags. 
Vote in the Polls
Access to all polls posted in the feed including what to paint next, demo ideas, videos and more  
First access to new releases before anyone else
Get first access to a password-guarded shop page (changes monthly) when new items are released such as Limited Edition prints, new small originals, limited supply items and tester products. New items available for a few days to a week before moving to the public shop.
Full feed access
10% Discount code 
Vote in the polls
Access to hidden shop for new releases and limited supply items
Rare Encounter
All the benefits of the $3 tier
Access to downloadable content
Monthly downloads are a mixed variety and may vary month to month - but there will always be at least 1-2 each month. Items for download can include:
* Wallpaper packs customized for desktop, tablets and phones.
* Coloring page, either new or from the archive.
* Paper texture packs
* On occasion a high resolution
final
art piece from the sketchbook or other small illustration.
All downloadable content for the most recent 3 months will always be available, even to new Patrons!
Full feed access
10% Discount code 
Vote in the polls
Access to secret shop for new releases and limited supply items before anyone else
Access to downloadable content
Take to the Skies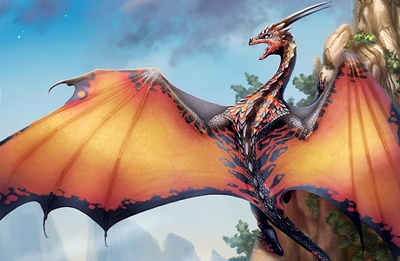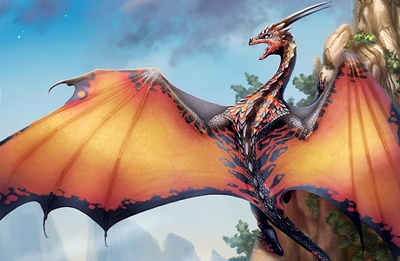 KICKSTARTER SPECIAL
If you are a backer on the current pin Kickstarter ( tinyurl.com/dragonpins ) and you join this tier or higher as a new or upgrading Patron, you will receive one of the exclusive Patreon pins "Of the Moon and Stars" included with your Kickstarter package when it ships in August.
This is a membership pin, one pin per Patron, not sold separately. Ends May 8th. Please message me after joining with your Kickstarter backer #.
---------------------------------------------------------
This tier comes with all the perks of previous tiers.
20% Shop Discount
Get the
maximum
possible discount for use in the Patreon Secret shop and the kamakru.com shop for as long as you are a patron at this level for use as many times as you wish per month. Discount also applies to Limited Edition prints and even originals! This tier is perfect for art collectors who know what they want.
Full feed access
Vote in the polls
Access to hidden shop for new releases and limited supply items before anyone else
Access to downloadable content
20% shop discount
About Katie Croonenberghs

Hi Patron! Are you looking for your discount codes and access to the secret shop?

Click here!

______________________________________________________________

WHERE FANTASY AND NATURE COLLIDE




- WELCOME! LET ME INTRODUCE MYSELF -
Hi! I'm Katie, an independent fantasy artist based in the Pacific Northwest. My great love in art is to create dragons, creatures and animals set into colorful landscapes and environments. I like to think of dragons and other fantastic creatures as if they were part of our natural world.
My journey began in the beautiful landscapes of Montana where I grew up. My love for art and photography connected me to nature at an early age, and after discovering Bob Ross I became entranced with painting scenes of our natural world. Then, when I was about nine years old my sister introduced me to the dragon filled stories of Anne McCaffrey. It was love at first read! Since then for lack of a better term I've been a bit obsessed.
I'm now inspired by the amazing beauty of the Pacific Northwest, from the rocky coastal shores of Oregon to the snow capped mountain peaks of the Cascades. Every day they whisper their magic.
Above 14X18 inch watercolor paintings, "Basking in the Sun" left, and "Amethyst Fisher" right
Above, an older piece albeit still a favorite, "There in the Woods", digital
Patreon is where the door to my studio is always open. Here is where I share full resolution progress images - unlike my other social medias where I only post low resolution images with large watermarks. I'll post polls to help name new paintings, get your valuable feedback, talk about big projects, ideas and other things on my mind in the life of an artist, and share more of my work than I do anywhere else. I offer a large array of exclusive perks for joining the art journey which will all be listed under each tier (to the right if you are on desktop, in the 'Tiers' tab on the app) including first chance at new originals and releases before they go public. Choose the right one for you and come join me in the studio!
-- THE SCHEDULE: POSTS AND PAYMENTS --

There will be about 1-3 posts per week, including a mix of high res WIP photos/scans, work from the sketchbook or other drawings I may do between large paintings and other projects, or behind the scenes in the studio, conventions and events. More posts may be made during times when I am actively working on a painting or ramping up something new and exciting.
Posts that include month long codes, such as the 10% and 20% discount shop codes and password for the secret shop page will be posted by the 3rd of every month.
This page is set up for the first payment to be processed right away, then at the beginning of each month.
Physical rewards such as prints or originals will be sent near the end of the month. If you sign up for a physical reward near the end of the month, you will be charged right away and you will get the reward for that month as well. You may change your pledge amount as soon as your first payment clears if you only wish to get a physical reward one time. If you downgrade your tier in the middle of the month, you will still get the benefits of the higher tier for the entire month. If you upgrade in the middle of the month then you immediately gain access to the higher tier's benefits.
You can change your tier level at any time, or if you need to just follow the page for a while that's totally ok too! There is absolutely no obligation to stay at one pledge amount.
-- OTHER IMPORTANT THINGS TO NOTE --

1.
I collect shipping addresses on all levels.
This way if I do pledge drives, giveaways or other random mailings I can send them out to everyone. I will utilize my shop when I can, but having this info as a backup to check against is always helpful.
1. Private posts, such as content downloads at the $5+ level I ask not be shared on any other website. Breaking this rule will result in your account being blocked. The only exception to this is if you color a coloring page you may upload it with credit and a link back to this Patreon page or any of my socials.
2. Please be kind to all those who gather here. Bullying and inappropriate behavior will not be tolerated and may result in your account being blocked.
3. Some weeks or months I will post more often than others. If you feel you are getting too many emails from me you can change your email preferences by going to 'Settings' -> 'Email Settings'
Explore, experience, and create!
This is a huge step for me and I know I will not be taking it alone. Currently I do roughly 10 conventions throughout the year, and although I greatly enjoy them it means I spend much of my time prepping for the shows and then traveling. My time outside of the studio means I'm not making as much artwork as I could. With this goal, I can create more work in place of needing to travel for 1-2 shows per year

1 of 3
By becoming a patron, you'll instantly unlock access to 215 exclusive posts
By becoming a patron, you'll instantly unlock access to 215 exclusive posts
Recent posts by Katie Croonenberghs
How it works
Get started in 2 minutes