Kamos
is creating Adult Games
Select a membership level
Shinobi
You are a proud shinobi of my village you have acces to
patron only post
manual for the game
cheat menu 
2* vote power
Dweller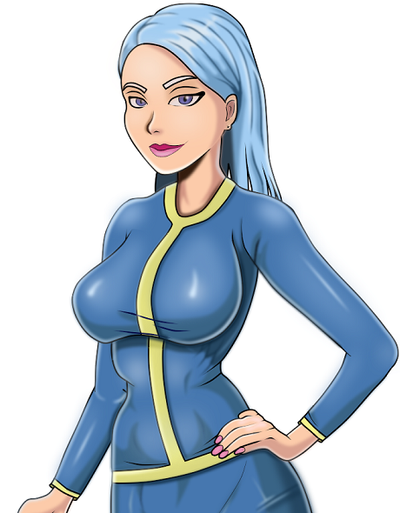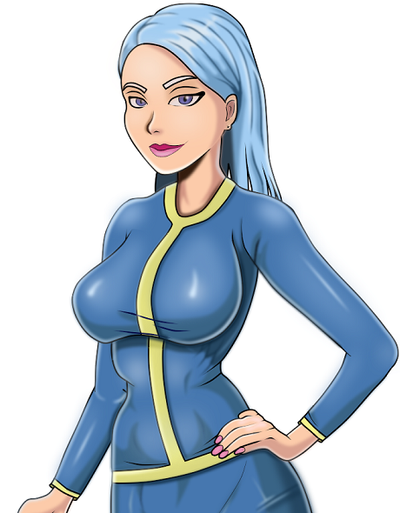 Now you are a dweller in my vault you can play with vault members and gain 
 previous tier reward
 personal message after new version   of game 
 affect the game and its development
 5* vote power 
Personal trainer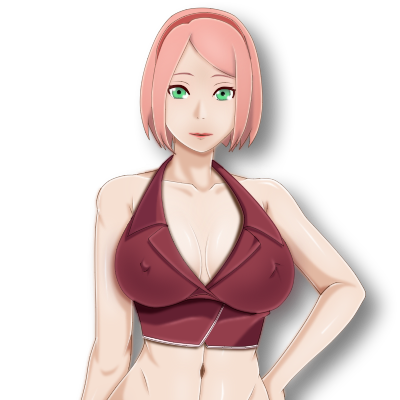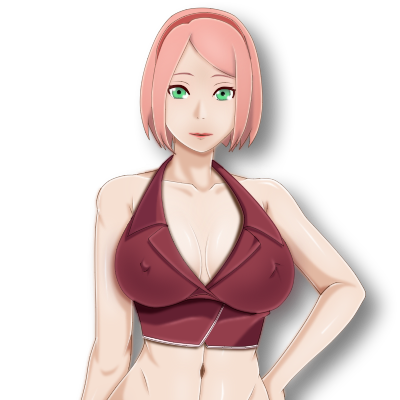 You born as a trainer and now you can have fun with slaves or just ordinary citizens in my games
You got all previous rewards
Hq picture of your choice *.jpg or *.png  + get *.anime file
More in game content and you can realy affect the game development
 10* vote power 
About Kamos
Hello everyone.
0. Share my game if you like!!!
1. Lets talk about me
I play a ton of games when I was young and always want to make own game. I always hate games where you must do unlogical long grind and many weird missions without rewards. That is the main reason why I want a simple game and also add cheat menu in every game I create. Sad thing about me is that I just love big game, anime and manga series, so I decide to make a parody game. Why it is sad? You can find only a little of original characters in my game most of them is just a parody of your favorite characters. In other hand I love girls with big boobs so you can seea bust version of many famous characters in my games.
I already create some games with adult content.Programing and draw are sometimes hard and it needs time. All time I have is in the work, in the home and when I sleep. So 1/3 of my day can be used on this page. BUT when I'm home, I have many works too, so time is even shorter. Anyway... I try to make my project work and release new content as fast as possible.
2. My games are a fan-based parody and always will be free

Kamos is not affiliated in any way, shape, or form with any legal entities.
All characters have been aged up to 18 and exist in an alternate reality where events started years into the future.
That means no child here please :D seriously wait until you have 18 (or 21)
I hope I have some more time and bring something nice with good and maybe funny gameplay.
2.a: Sarada training - The Last War


One of the parodies you like most. Solid story and better resolution. If you ever want to be a ninja with special powers and beautiful girl this game is for you... it contains:
- 6. Main Cg scenes with a lot of possibilities for Sarada
- 3 scenes for younger Himawari 4 for older Himawari
- 3 scenes where is both
- 3 main path - hero / lover / slaver
- 4 scenes for Tsunade
- 4 scenes for Chocho
- 2 path for Ino
- 2 path for Sakura
- 2 path for Samui
- 2 path for Mei
- 3 path for Hinata
- 4 scenes for Kushina
- 2 scenes for Kurotsutchi
- 4 scenes for Tenten
- 4 scenes for Temari
- 4 scenes for Hanabi
- 5 base stats to upgrade
- 4 main characters
- many side characters
- cheat menu 
Download for every platform is here:
Download from patreon


Cheat Menu
2.b: Gremory live:
Do you want to have fun with angels and demons? Then this is the right game for you:
Patreon DL
Cheat menu
2.c:Vault Repopulation 2.3. :
As the name of this project suggests your main purpose is to repopulate the vault and find new friends in the outside world.
What is in this game?
- A lot of characters with adult content
- Locations :Slave city, Milkypolis, Market square, Sisterhood hideout most of them have their own locations
- The end of the game depends on the actions that you make
- Many missions
- Cheat menu
So I´m working on that project now still a lot of work I want to make and things to add....
You can download latest release here:
Patreon DL
Cheat Menu
Game manual
2.d. School life 1.0.
New project originally designed as a simulation of the real life. Then I add superpowers and some stuff that is far away from reality.For now you can date and have fun with 3 girls and date them or use your powers on her.
Download from patreon


Cheat Menu
3. Why should I support you, Kamos?

3a. Seriously, if you dont have much money don't support me !!! Until I have work i made this site only for fun. I don't have a lot of money, but I have something to eat and place to sleep.
3b.
If you have some money to spend here´s why you should do that.
Your support is what makes it possible for me to build this game, (I build it even if you don´t support me, but less motivated) and build more games in many different style simple because I want to buy a legal copy of software and support them. I creating these games because there's not enough of them, and I personally love them. My gratitude extends far past the rewards I offer, My game is still developing and my style too, so I really hope in future I will bring you something extraordinary.
$861.12 of $1,215.15
per month
A big goal for me... I will bring you new update of my game with a new content and rework of some old characters... still try to make my games better - style / art / gameplay / story - just everything... there is still a lot off space to progress so hope you will support my journey...
2 of 2
By becoming a patron, you'll instantly unlock access to 274 exclusive posts
By becoming a patron, you'll instantly unlock access to 274 exclusive posts
How it works
Get started in 2 minutes