Hello, and thank you for stopping by. Whether you've already read my books and have come to support me, or if this is the first time you've found me - thank you for allowing me to share a little of your time as I tell you a bit about myself…
WHO AM I?
I'm an imagineer, artist and writer of speculative fiction. My favourite genre is alternative history with a steampunk twist - and usually a mystery… I love a good mystery. My first series, The Adventures of Viola Stewart, was a Victorian steampunk mystery trilogy. I'll pop the link below, if you're interested in taking a peek.
My current manuscript in progress is a modern fantasy set in Adelaide. 'Aunt Enid: Protector Extraordinaire' is a new genre for me - a cosy paranormal mystery:
'
Daemons, fairies, magic: it's all real.
The Otherworld is bleeding through the cracks in its shell.
And Adelaide is ground zero.
Something is coming. Something dark - trading souls for passage. And only one person stands between the Dark and the fate of the world.
When people start disappearing, Sally is drawn into a secret world and soon discovers her great aunt is a Protector Extraordinaire.'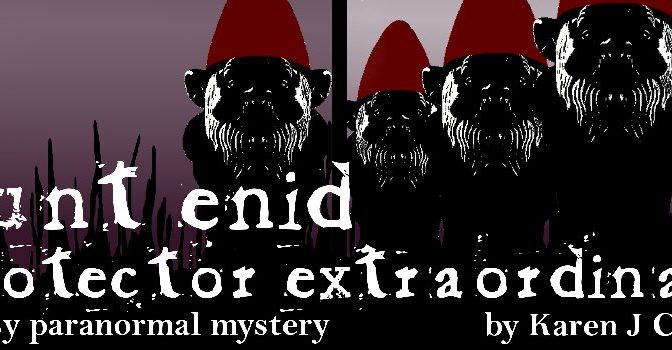 Then I am back to work on a few short stories and a new steampunk adventure series, 'The Department of Curiosities' - a steampunk tale of adventure, a heroine, mad scientists, traitors and secrets.
All for the good of the Empire.
HOW YOU CAN HELP?
As an independent author, I don't only create words. I do my own artwork, photography, cover design and book trailers… <takes a deep breath> I have to organise editing and formatting, marketing, travel expenses to - and fees for - events. Basically, the buck stops here. Other expenses include art supplies, electronic equipment upkeep and replacement, stationery, cards, bookmarks, publishing and design software and publishing costs.
One of my long term goals is to afford professional, original cover artwork (I've had quotes up to AU$1000 for my dream covers). My aim is to be able to afford these covers for either my upcoming steampunk adventure series (The Department of Curiosities- expected publication dates: late 2018-2020) and/or my fantasy duology, part of
The Otherworld
series (expected publication dates of 2020+).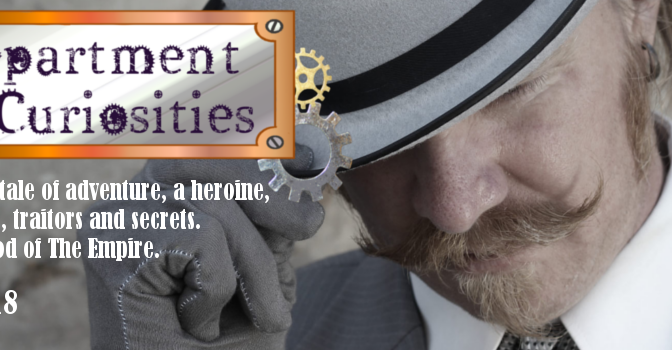 Another goal is to upgrade my available video editing equipment, pay for video overlays, props (perhaps even professional models and actors?) to improve the quality of my book trailers, event and book videos. (I'll post a link to some of my existing videos below as well).
Your support will also help me to afford to travel to interstate (and, perhaps one day, to international events) to talk about books and steampunk, meet wonderful people and do more research for future books.
Your continuing support allows me to pay basic bills because, contrary to the belief of some, no creator relishes the idea of being a starving writer or artist, living in a dank, dark attic.
The (biggest thing) you can give me, as a patron, is the gift of time. Time to write. Time to create more characters and worlds for you to enjoy.
And, for this, I am immensely grateful.
WHAT YOU GET?
As a thank you, all patrons get a free pdf copy of my first short story collection, With a Twist of the Nib
- a collection of ten speculative fiction short stories - dwarves, vampires, time travel, detectives, steampunk adventures or supernatural events; take your pick
- when you sign up to support me.
From there, rewards start with exclusive patron blog posts including sneak peeks of works in progress, with varying levels including question and answer, paperback copies of this year's publication (the first in the Aunt Enid mysteries duology), to patron-only events. All is explained in the details for each level of support.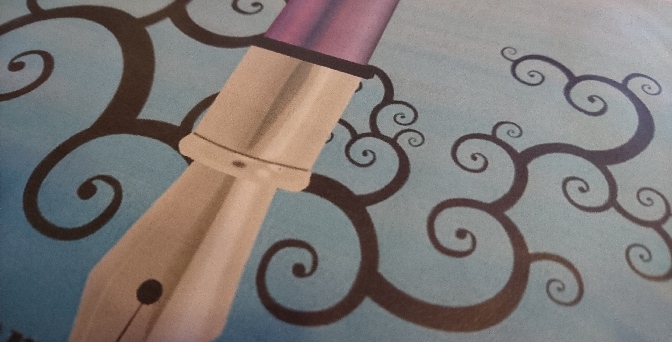 LINKS
The Adventures of Viola Stewart:
www.karenjcarlisle.com/books/the-adventures-of-vi...

Aunt Enid: Protector Extraordinaire: www.
karenjcarlisle.com/books/aunt-enid-mysteries/
The Department of Curiosities:
www.karenjcarlisle.com/books/the-department-of-cu...
Book Trailers:
www.karenjcarlisle.com/books/book-trailers-viola-...
Event Videos and Book videos:
www.karenjcarlisle.com/events/watch-past-events/