Kate
is creating cosplay and NSFW content ❤️
Select a membership level
FRIEND
● You will get one pic of each set of the month! Includes Cosplay and Lewd sets.

● Access to my Patreon Feed! +90 pics per month, upcoming releases, crafting and updates of my cosplay world <3

● Chat with me via message when you want!


Tier 2
This Tier will dissapear soon! Be sure to pledge in another one! (If you want, of course :3). Meanwhile, you will get Tier 1 Rewards.




 


SUPPORTER
● All previous rewards
● New Sexy Selfie Set (photo and video) every month! ~30
● Old Sexy Cosplay set ~40 pics
● 15% discount in my GumRoad Sets!
● Preview access to Youtube vídeos (occasionally)

About
Hey guys, nice to meet you and welcome!

Please read the bio to know how to get your rewards and more info about my content


UPDATING OCTOBER CONTENT~
✽REMEMBER ✽
If you want to receive physical rewards, put your address including country!
Some sets contains feet focused 👣
Rewards will be posted on MY PATREON POSTS here before day 15
Scroll for full info ヽ(๏∀๏ )ノ

Rewards are accumulative!


Hi ~ I´m KateKey Cosplay and I'm in love with boudoir, makeup and cosplay!
:) I love doing cosplay, crazy stuff and lewd photosets, here you can find a really naughty girl 🙈❤️
🌸
I'm a proud member of The Otaku Box Puri Puri Squad
🌸
Check
Otakubox
content!
My
biggest dream is to make cosplays and ero sets every day
and I hope this page and you can help me to reach this goal! I love reading your comments and opinions about my content and new stuff! ❤️
Being a Patron means that you can help me to achieve my goals and in the meanwhile
you'll get some awesome goodies in return: sets, snapchat, teasers and more surprises!
All of your support is very important to me!
❤️ My
Snapchat
is about lewds and implied nudes 🎉
So first of all,

thank you for checking

out this page

and I hope you'll enjoy my content!
Which past sets can I get and how?
These are
currently my past sets
catalogues, after you pledge and according with your tier, please tell me your choices!
https://bit.ly/30ZHETW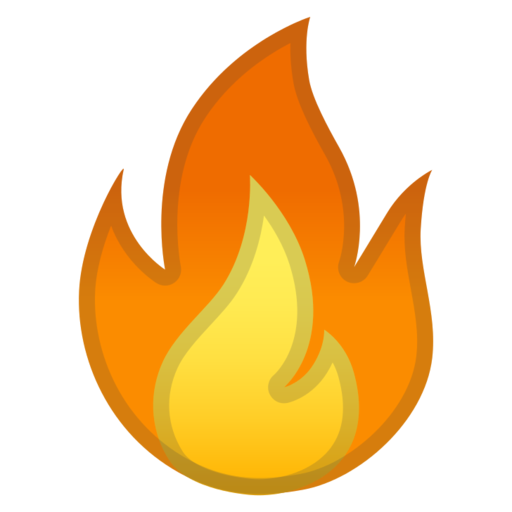 How do you do your sets?
I started doing all the pics by my own
(is was difficult)
, but thanks to all of you,
I do all of them with a photographer now :D
I edit all my pics
, there is so much effort and time in it, but I really like to do it! I search the locations, craft my props and do all my stuff and most of my cosplays. One photoshoot usually takes between 2 and 3 hours (makeup, dressup, snaps, photos...) and much more doing the planification and the edition part. It is a hard work, but I want to make it my way of life, so thank you SO MUCH for your support. I consider that you are a ver important plan of all this cosplay and lewd sets, and this is something we create together :D
Do you have more social media?
Yes! I have
OnlyFans
,
Instagram
,
Twitter
,
Facebook
,
Twitch
and my
Cosplay Portfolio
too!
Do you sell sets?
Sure!
If you do not want to be a Patron, you can find a lot of my old sets and something
EXCLUSIVE
on my
online shop
! Some
sets are under 10$!
Love you all!
✽ RULES AND INFO ABOUT SETS AND REWARDS ✽
✽ All tiers have her own description
✽ All rewards sets will be avaible the day 15th of the month and I will post them here. You only have to search posts with the title "PATREON REWARDS"
✽ Rewards for higher tiers will be sent via the EMAIL of your Patreon account.
✽ Patrons are charge when they pledge and the first day of the month

✽ I own the copyright of all my photos (feed included) and distributing any of my patrons-only content will result in a permanent ban with no refunds.
✽ Higher tiers have pics with INVISIBLE and PERSONAL watermark, leaks can be tracker with legal actions.
✽ Please don't be rude or spammer <3
✽Snapchat tier!
No screenshots allowed, if you do it you will be blocked!
You can only screenshoot the personal fansings!!


WOW!! 100 PATRONS!! That's amazing!! REALLY THANKS, your support is really cool and I appreciate it so mcuh T.T 

BONUSES!! 
FOR ALL MY PATRONS: Bunny girl set! Easter is here and you know!! 

From Tier 10$:
List of my future plans and proyects!

From Tier 40$:Snapchat Pack 

(If the COVID-19 quarentine pass, I will add prints too! I'm so sorry but now I can't send anything XD) 
4 of 8
By becoming a patron, you'll instantly unlock access to 1,021 exclusive posts
By becoming a patron, you'll instantly unlock access to 1,021 exclusive posts
How it works
Get started in 2 minutes