Katharine G
is creating Humanish and Other Things!
Select a membership level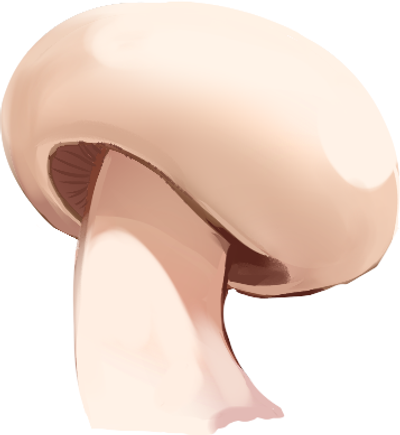 Agaricus bisporus
The Common Mushroom. Delicious, nutritious, and versatile! Only good things come from this friendly fungus. Eat up and get access to: 
Fun Sketches and Doodles! 
The Basic Patron Blog! Announcements and blog posts and such!
My eternal gratitude
Favolaschia calocera
The Orange Pore Mushroom. Chilling on the bark of a tree, they observe the world below. Among the wilderness, new gifts appear! 
All previous rewards
Early updates! Humanish is often a month ahead - that's 8 pages of content, or more!
Sneak Peaks at other projects!
Coprinoids
The Inky Caps! As they mature, they bleed out their spore via ink. It's very sexy and VERY cool looking. Photographers love them. Strut your stuff and collect your rewards!
All previous rewards
Concept Art, Lore, and Character Breakdowns Every single character in Humanish has a history behind them, most of which I can only hint at in the comic proper! Get this tier to unlock access to some sweet, sweet information.
Monthly Humanish Sketch Requests! You want to see your favorite character wielding an axe? You can get that!
About Katharine G
Hello! My name's Katharine G, and I make the low fantasy comic:
What happens when a lowly sociopath holds the keys to innovation and progress? How far is a powerful but desperate man willing to go to save what matters most to him? But more importantly, will the people caught in the middle let their actions go unprovoked?
All these questions make the comic sound way more serious than it actually is.
Humanish features a bright and diverse cast full of magic, sass, and a lot of spite. Everyone is out to get something - be that protecting a family, finding a family, or killing multiple families - and no one is willing to back down without a fight.
It updates every Tuesday and Friday.
 It's been my hobby for about 3 years now, and I'm excited to finally launch a Patreon so that you can show your support AND gain access to special content!
I hope to expand this when I have more time, but for now, as my patron, you'll gain:
|$1+| Access to doodles and blog posts!
|$3+| Early updates! You can read a month (or more) in advance!
|$3+| Sneak Peeks! At wallpapers, Illustrations, or mini-comics
|$5+| Concept Art, Lore, and Character Breakdowns!
|$5+| Monthly Humanish Sketch Requests!
Even if you can't afford to support right now, I cherish all my readers and I hope you'll continue to join me on this incredible journey! Thank you so much for stopping by!
Recent posts by Katharine G