Kay Pike The Bodypainter
is creating positivity, community + Art education Videos/ Livestreams
Select a membership level
Get exclusive patron-only merch
Sweet Supporters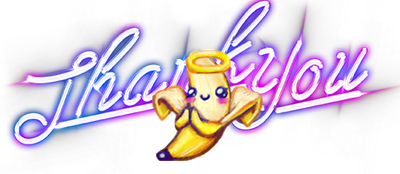 Thank you. From me and everyone that gets happiness from what we create as a group is this human connection project.
I'll think of your name and send a little prayer of good karma and positivity your way.
HELLO NEW FRIEND ❤️ Discord, Art, & More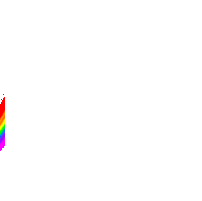 Not only are you making a generous contribution but this  tier grants access to the community. Come and see what all the love and  positivity is about. Get your prizes from the l00t-r00m  wallpapers, and artwork on the discord. Learn the lore and about the  people your helping build a place on the internet for. Help plan paints,  share your world, art , pets, music, lets talk and enjoy one another. Also alerts and streaming news. Where I actually hide out on the internet, the discord. 

Possible +1Luck Bonus 
Discord Access, the community benefits. Friendship + hanging out with me on where I lurk on the Internet 
The l00t-r00m, Digital Art/Goods Wallpapers on the Discord 
Includes Discord benefits
Going Above and Beyond- Sweet people that go above and beyond, thank you.
Access to the  Discord, where we can hang out, wallpapers, l00tR00m and more,
Same as the $5 tier but this is the, "I want to be very supportive without creating more work for the poor girl" This is so kind. Extra Love.
 
Possible +1Luck Bonus 
Discord Access, the community benefits, Friendship + hanging out with me on where I lurk on the Internet 
The l00t-r00m, Digital Art/Goods Wallpapers on the Discord

Includes Discord benefits
11oz Cup of Gratitude! (after 3 mo)
About
Twitch
|
DISCORD
|
Facebook
|
Instagram
|
Reddit
|
Twitter
|
Professional Email Contact
Direct DONATION link
I Create:
World class bodypaint illusion art and social media entertainment

I Cultivate:
Love, empathy, positivity, inspiration in the social influence role. Uplifting others with art.

I Curate:
Goals

Be able to do the most good for the most people with the knowledge and heart I have.
Have a stable support system so I can be a stable supportive role for my community
Be able to take on interesting and diverse projects as an artist.
Make more educational video content for the wider internet.
Share this awesome gift  and Pay it forward to launch others
Unique offerings for Patrons

$5 tier The Diverse an beautiful DISCORD

We use it as website, blog, community forums, our 'trello' and our emotional support groups.
Have a hands on place to work with me in paint/video/stream/planning , stream planning and suggesting paints. See the creative process from conception to complete and participate how you want along the way.
Support for Artist & streamers, self promotion sections, general sections and Art gallery.
Health and well being support in our health challenge rooms
The only place I "respond" or hang out on the internet. The secret batcave Hero Lair.  You ever need to contact me or ask me a question it's the only platform I am on regularly. I'm an open book about everything and this is the shelf I am on.
Bodypaint Wallpapers are accessible to patrons via the discord l00t-room
Mugs and Tshirts
Available on the $30 or $50 Tier.

Autographed Prints
of My finished works are mailed out to $100+ tiers
VIP badge
on twitch $150+ tiers
Thank You for being here. It's really nice you would like this artwork to continue to be a thing! Me too! "Today on the internet..."  I'm on a mission to do what I can to make lives better with what I have to give... and by some insane twist of fate that turned into creating art live for an audience on Twitch.tv/KaypikeFashion, bodypainting all kinds of characters on myself every Saturday.
Dazzling works of Art, viral sensation! I have worked for Disney, WBGames, RiotGames, Bandai, AMD and many more. You may have seen my past works in The New york Times, Galileo TV , the Doctors TV, in various blogs and clickbaits world wide. Maybe seen my art on
Reddit , Facebook , Instagram , Twitter
  and other corners of the Internets! Globally famous Bodypaintings a by-product of positivity streaming.
Bodypaint streams take between 10-14 hours a piece and are streamed in 3 parts live on twitch.tv. They take about a week to set up and a week to tear down and reset for the next one. I do all of my own filming, photoshop, social-media everything. A one girl show. I paint on myself and am the model. Hard work but he positivity and love from the good humans I get to interact with keeps me going. We dream big, see each other with open eyes, and everyone brings their most awesome self to the community. It's such a beautiful thing you have to see it to believe.
 Humbly I admit.. I need some help to get out of limbo right now.  I am human and not the superhuman I paint myself to be. I cannot rely on just the one platform for income anymore and keep making art. I'm here looking for security and stability in and be able to keep the show running while I rebuild. Gain some momentum
Currently I have the most capture and reach on the platforms I am on, social media, twitch, etc for what I do. I have to find a way to use the skills that I have learned in art, media, and life to uplift other artists and have a broader reach of the positivity I have to give.
Pay it forward
in an educational sense.
I have been spinning my wheels without gaining traction. Millions of views and follows but still struggling to keep rent. The livestream cycle is good for some things but not for "teaching". I am at top reach for a creative streamer period... and might get one or two questions a week about art. I have some awesome stuff to share.
The
time demands are insane
on twitch.tv to maintain a rent level of subscriptions to the extent where I AM LITERALLY TYPING WITH A BROKEN HAND as it has been the only way I have been able to excuse myself from painting a weekend to do a single patreon page edit. I need the ability to grow, network, discover, learn.
If I had other resources that could
"pay rent"
then I would be able to free an every other week schedule for new paints they could be more gorgeous, and I could produce more diverse and useful content for everyone. I am currently working at double capacity of what I can keep up with as it is but the twitch format is only camera on time is the only time you get paid.
Let me pass on this gift. Let me grow my skills too.
I'm here looking for security and stability in and be able to keep the show running while I rebuild. Gain some momentum and can conquer all these problems.  We are very close! I would just like to pay the rent while regrowing the community and stream. Gain that traction and that foothold. There's many big adventures to be had for us, many smiles to share and generate. And sosososo much I can pay forward, let me give my skills to others it feels like a waste at this point.
I'm offering some very cool and unique things: Prints, autographs you cant get anywhere else on the internet. Offering unique experiences and fun as well. Please look at the perks!
If you watch my art or get a smile when you see these paintings and want this to keep being a thing, please share my work, come enjoy a stream, or consider supporting here. <3
If you wish to be supportive in other ways:
Thank you Kindly
$1,124.90 of $1,600
per month
KEEPING UP WITH COSTS
Materials and replacement consumables that keep the show running per month. From Paints, to paper, to props to AV to cables, everything, always -need- somthing for the stream. Order things when I need instead of when I can afford later, Pasties, paint orders, wigs and props when I need. instead of waiting rescheduling and panicking. Also includes paid subscriptions, web services, paid platforms used to maintain the online community and stream.

Includes the Utility and reset Goal "Keep the Lights on"
2 of 7
Become a patron to
Connect via private message
Recent posts by Kay Pike The Bodypainter