Keith Giles
is creating reflections of Jesus
Select a membership level
Faithful Friends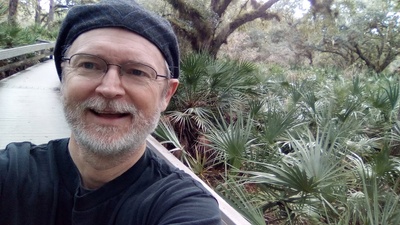 You like me. You really, really like me. And you want me to keep on writing. So, your reward includes free weekly audio content, including chapters from my upcoming books, and other fun stuff.
About
WELCOME TO MY PATREON PAGE
Are you interested in Jesus but you're sick of religion or politics?
Do you believe it's possible to have a meeting with Jesus and not just about Him?
Are you looking for a community where the goal is to learn to love others as Jesus loved you?
If so, you're in the right place! My passion is to help people deconstruct from toxic Christianity and discover the vibrant person of Jesus in their actual lives.
To learn more about me, please 
CLICK HERE
to watch the short video.
WHO AM I?
My name is Keith Giles. As a recovering Evangelical (Southern Baptist) Christian who was licensed and ordained into the ministry over 28 years ago, I know the toxicity of organized religion all-too-well.
After leaving the pulpit to follow Jesus about 11 years ago, I've discovered Jesus in the faces of the poor, the smiles of the elderly, and the wisdom of small children.
What set me on this path? Easy: I discovered that the Gospel wasn't about praying a prayer so I could go to heaven when I die. That simple realization set me on a path that essentially rearranged all the furniture in my heart and reframed everything I thought I knew about God.
WHAT I DO AND WHY?
For the last 11 years I have been unlearning everything I thought I knew about Church. This has given me an opportunity to help others unlearn too. So, I've had many opportunities to speak, teach, coach and train people to gather around Jesus and allow Him to lead the gathering.
I talk about things like the Gospel of the Kingdom, the New Testament Church, Nonviolence, Discipleship, Missional Life, Social Justice, Early Church History, New Testament Leadership, and much more.
I've also had opportunities to encourage people through:
My blog [
www.KeithGiles.com
]
My podcasting [
The Heretic Happy Hour
]
My videos [
YouTube Channel
]
My books [
Jesus Untangled
and others]
And at various events around the country:
[SOMA University]
[Cincinnati]
[Unconference Nashville]
Ultimately, my desire is for people to have a deeper and more realistic connection and experience of Jesus in their daily lives. Too often we allow others to distract us with things like politics, theology, religion, and yes, sometimes even church and the Bible.
My hope is to help remove all of those distractions so people can live untangled lives of freedom in relationship with Jesus.
When we reach $1,000 a month I will host 2 virtual conferences where Patrons can attend free of charge.

5 of 5
Become a patron to
Unlock 271 exclusive posts
Connect via private message
Recent posts by Keith Giles
How it works
Get started in 2 minutes