Kim Carr
is creating photography documenting small farms and the animals they raise
Select a membership level
The Piggly Wiggly Club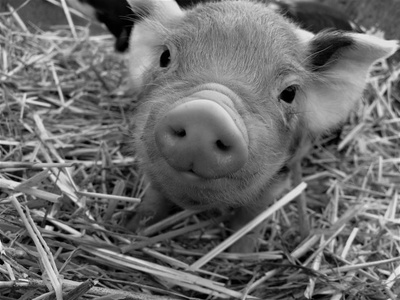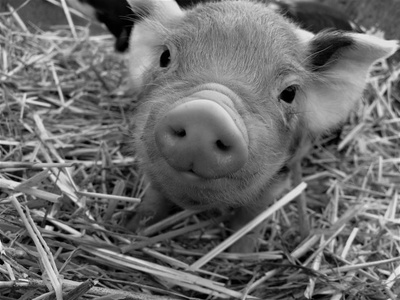 SQUEAL WITH DELIGHT
....Thank you so much for being a part of my journey to capture fun, up close and personal images of farm animals and rural life.  
Includes
Help title new work, create greetings for new cards, and access a behind-the-scenes photos from my shoots.
Fun Pics
Monthly Calendar Page - Downloadable
Contest - Title My Art Work
Patron-Only Content Feed
Patron-Only Polls
The Early Bird Catches the Worm
COCK-A-DOODLE-DOO
....See my latest work before anyone else.  This also gives you the opportunity to purchase work before other fans....especially beneficial for numbered and limited-edition work.  
You will also receive a handwritten card featuring one of my images as a personal Thank YOU for your kindness.  
Get ready for all the squealing great rewards from above, plus...
Includes
Early Access To My Work
Handwritten Thank You Card-From Me to You!
The Cat's Meow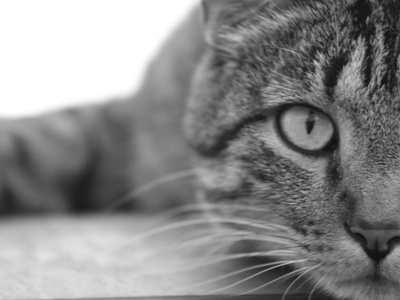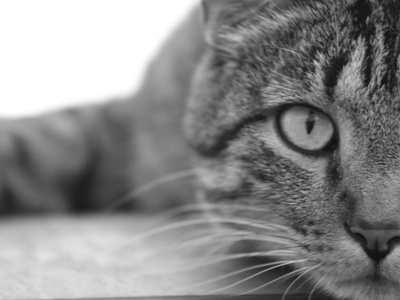 PURRFECT
....Get all the cards, prints, or wall art you've ever wanted at 20% off AND High-res Wallpaper uploaded every month.  
Includes
You'll get everything to crow about from above, plus...
20% Discount Code For My Website, Etsy Shop & at Shows
Downloadable Wallpaper Image-Every Month!
About Kim Carr
Hello Everyone, Kim here
....I am so EXCITED to bring stories and images to life,  from my farm and beyond, to you.  I am giving a voice and a face to the small farmers doing it right and I need your help! I want to give everyone a look at REAL FARM LIFE - without the dirt and grime. I've had friends encouraging me for years to write a book or two ... people love the combination of my stories and images featuring farm animals, and some actually think I am FUNNY
.
Kim photographing Red Wattle Cross piglets 
Houston's Homegrown Farm - Endangered Status: Threatened
Houston's Homegrown
I have friends that are farming
the right way, the humane way.  Their stories will touch your heart and soul.  I want to continue meeting more farmers just like them to share with YOU!  My books and my photography are guaranteed to be funny, educational, beautiful, heartwarming, and can be enjoyed by adults and children alike.
Along the way,
I will make a special commitment to photographing America's heritage breeds
– farm animals whose traditional lineages are being preserved through special efforts. People are often aware of exotic animals in need, such as tigers and elephants, but do not realize we have many breeds of livestock and poultry that are also in danger of extinction right here in the United States. With the growth of commercial farms and trends of factory farming, many of our old-fashioned breeds of livestock have gone by the wayside. Some are
critically endangered
. These animals and small farms deserve special documentation. 
The best news....
I will donate a portion of the sales income from my Heritage Breed Photo Project to the Livestock Conservancy (
www.livestockconservancy.com
)

which is working to protect endangered breeds of livestock and poultry.  Whether my sales come from a book, an art show, or gallery...you can feel good knowing that you are helping farm animals in need of preservation.
Jacobs Sheep - WIXCOF Farm
Endangered Status: Threatened
www.wxicof.com
It would be a real dream
to continue to grow my
professional photography services to small farmers.  You can be a part of this mission as I produce photo essays, raise awareness through social media and promotional material to help promote the small farmer and the animals they care for.  I will provide small farmers with much needed images for their websites and other marketing outlets for free. You can help make this possible with your support.  Every bit helps.   

Fred & Serena Stuart - Stuart Farm LLC 
Tamworth Sow (Gertie) - Endangered Status: Watch

www.stuartfarm.com
My personal story may sound familiar to others:
Losing my job in 2010 ended up being my good fortune– after the initial
shock
, I looked at the "big picture" and decided to cut a new path for myself, putting to good use my college degree in Animal Sciences and coupling that with my instinctive connections with animals themselves.  I took up photography as a full time career.  Daily I care for many critters, including my prized mule Davy Crockett, on twenty acres in mid-Missouri.  Every other hour of the day is devoted to my photography.  
At the same time, for the past seven years now, I do several art shows a year. I've learned that all shows gain exposure for my photography, but not all are profitable.  I simply cannot step up to the challenge of taking my work to the next level - really accomplishing some good in this world - when I'm living show-to-show and hoping for commission checks from galleries in tomorrow's mail.
Gail Cross - Witness Tree Farm 
Randall Cattle - Endangered Status: Critical
www.witnesstreefarm.org
This brings
me to Patreon.
Through your support, you will join my mission to document Heritage Breed farm animals for future books and historical reference.  It will also allow me to continue to provide small farmers professional photography services –much needed images for their websites and other marketing outlets – without charge. This ambitious project needs your support to see it succeed. If you are as intrigued by the
grass roots
movement as I am, then this is a journey that we should take together!  
I would like to thank you for whatever you can offer.
Whatever role you play, it is IMPORTANT. This is a long term project which will allow me to put the spotlight on deserving small farmers and animals in need. To provide a tangible symbol of my appreciation, I have several rewards that I'm extending for the various gift levels. Rewards that I think you will enjoy and provide a greater connection between you, me, my art and the mission.
I will keep you updated on photo shoots, art shows, new work, and projects in progress. For fun I offer monthly giveaways that are sure to make you smile.  Just a small token of my appreciation and gratitude.  
Narragansett Turkey (Sophie) - Banty's Barnyard
Endangered Status: Watch
It is through the indescribable encouragement
from those who love my photography that I have found the courage to ask for your financial support. I promise to stretch your generosity to the limits in achieving our objectives. I realize that there is no way I would be where I am without the help of family and friends. Let me give you an inside look into my life as a small farmer/photographer. I'll roll in the grit and grime (really...I will) to bring you the best stories and images possible. 
Your suggestions for possible photo shoots or projects are always welcome!  
Miniature Donkeys (Jodee & Joleen) - WXICOF Farm
Endangered Status: Recovering
www.wxicof.com
Together we are only limited by our imaginations.

Please consider becoming a Patron.
Thank You!
Kim


More fun places you can check out....
Website: Kim Carr Photography


Etsy:

  Farm Fresh Printables


Instagram:

  
KimCarrPhotography
$246.49 of $1,000
per month
Your regular monthly support on Patreon will permit me to redirect my use of time, from chasing whatever income I can (smaller shows, etc.) to my mission of photo-documenting farm animals and honoring our farmers. The ability to cover the costs of trips to visit small farms will allow me to continue my photo journey without scrambling to literally buy chicken feed for my critters.  

In reaching this goal I will be able to donate professional images to small farmers so they may promote the work they are doing on their websites, social media outlets, and other promotional material.

The dream of producing a book with my farm stories and photos will start to take shape as well as additional projects to raise awareness of farm animals in need.  I want to help spread the word of as many endangered livestock & poultry breeds as possible in an effort to save them for future generations such as my great nephew, Brycen, as well as his children, and your children and their children.  These animals truly are in danger of extinction. Let's change that together! Our future and their future depends on it.


1 of 2
Become a patron to
Unlock 277 exclusive posts
Connect via private message
How it works
Get started in 2 minutes