KingFanMan
is creating Content On All Things Bethesda!
Select a membership level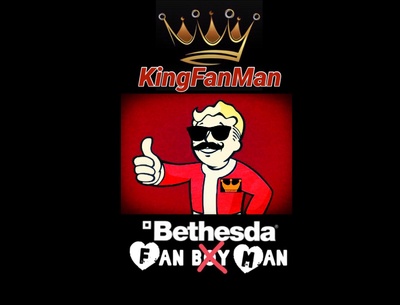 Behind The Scenes with KingFanMan
Get a peak at the personal life of the King, some of the things he did in his "former life" and also get exclusive videos of current things that no one else will ever see!  You will also get bloopers, pre & post podcast shows and so much more!!!
The King's Blades ⚔️
Protectors of the King!  In the Elder Scrolls the original Blades mission was to protect the King no matter the cost. They were the secret service of the Kingdom! Every King needs a few good Blades commited to always watching his back! 👑
About KingFanMan
Welcome to the KingFanMan Patreon page. Thank you so much for considering supporting me in continuing to cover and make videos on all things Bethesda!  If you love my content and if you are financially able, I would so appreciate ANY help you can give. But I just want to thank you again for your support and your interest in helping me even more. My pledge is to keep doing my very best to bring you the best coverage of Bethesda games that I can...I will always do my best to make videos that are worthy  of the great games and developers I cover!
Recent posts by KingFanMan