Kings of the Ring
is creating Wrestling's First Audio Drama Podcast
Select a membership level
HARDCORE SUPPORTER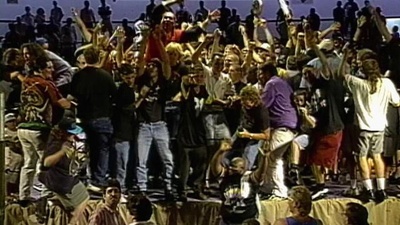 GRATITUDE!  Your dollar of General Support really helps the "Kings of the Ring" to produce the best all-around show possible with top music, SFX, and guest voice actors! The financial show of support is sincerely appreciated.
'LIVE SHOW' SHOUTOUT  One-time thanks by your name being read aloud on a future episode!
SOCIAL MEDIA SHOUTOUT  You'll be thanked on a future Twitter & Facebook post with a shoutout of gratitude!
THANKED IN THE BOOK  You will be PERMANENTLY added to the official "Wall of Thanks". This means your name will be immediately added to the KingsOTR.com/wall-of-thanks, but will also be published in "Kings of the Ring Book Three" to be released in Summer 2021!
CHAMPIONSHIP TIER
DELETED SCENES (no Ads) Every Patreon episode for Season Two WILL HAVE have at least ONE DELETED SCENE and occasionally regular scenes will be extended too. Only you will get to hear the EXTENDED version of this episode, while others will have to wait for the Book!
TWO WEEKS EARLY ACCESS New Episodes drop Worldwide on the 1st of every month. Patrons will have access on the 15th of the previous month, a couple weeks earlier!
BREAKING KAYFABE PODCAST SERIES You'll be able to hear the Behind the Scenes show that gives the insider scoop and analysis of each episode, and a reveal of the legendary wrestling stories that were referenced in that episode!
EVERYTHING  the "Hardcore Supporters" receive.
This is the bread and butter of the Kings of the Ring show, earliest access to the EXTENDED editions of Season Two, with a bit of sugar sprinkled on top!
TOP GUY or TOP GIRL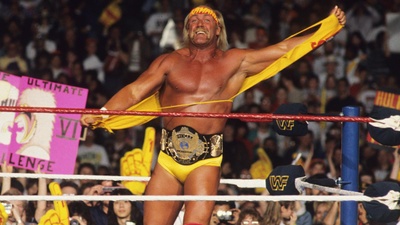 YOU ARE IN THE SHOW!  You will have a Character in the Kingsverse named after YOU.  Jack Trades, SCW announcer Jay Delvaux, ABC News reporter Michael Sluck, Jerry Guzman, the young accountant who outed Sal & Louie to Julian Cain, are just a few examples of the characters in the Kings-verse who were named after Patrons!  This goes in the show and is in the Books.  Forever immortalized in "Kings of the Ring" Novel series!
MONTHLY SALUTE!  On every new episode and on Twitter and Facebook, you and the other Top Guys and Top Girls will be saluted and heralded by Steve Te Tai as part of the show.
INTRODUCE THE SHOW! Using a mic or your phone, record a simple intro: "This is John Smith and you are listening to the Kings of the Ring! Julian Cain rules! (or whatever remark you'd like to throw in there)" and it will be played on a future episode!
EVERYTHING the Championship Tier receives!
EVERYTHING the Hardcore Supporters receive!
You are showing a remarkable financial contribution to the show as a true Top Guy or Top Girl in the business, and we hope these offerings reward that!
About
If you just stumbled upon this show
through Patreon, this is the first and only Audio Drama Podcast based on the behind the scenes world of 1980's Pro-Wrestling, based on the
Kings of the Ring
book series. A gritty ensemble cast drama like
Mad Men, the Sopranos,
or
Game of Thrones
, but set in the sex, drugs, and muscles world of 80's wrestling. For more info visit
KingsOTR.com
.
If you are a Kings of the Ring listener considering becoming a Patron
, thank you for even coming to that point! Patreon has become a key tool for Audio Drama Podcasts and for Pro-Wrestling podcasts. The people involved in producing the
Kings of the Ring
are small in number, with Season One pre-financed out-of-pocket.
As creator and Executive Producer of the
Kings of the Ring
brand, I'm quite open about the end goal of this endeavor being for
Kings of the Ring
to be produced as a proper TV series on a Netflix, HBO, Amazon Prime, etc. And one of the key things that'll make that a reality is for
this show to have a large a following as possible
, and the way to make that happen is to have the highest caliber of production and featured wrestling voice talent, and marketing and advertising this show to reach the most wrestling and Audio Drama fans as possible. And to pull that off the show needs money, and that's where Patreon comes in! So please consider, even a $1 monthly donation which works out to basically $10-$12 spread out over a year for an entire season. And if you kick in a couple bucks more you'll get the EXTENDED EDITIONS of Season 2 and most importantly you'll get it EARLY. We have yet to see one single Season One Patron cancel their membership and I know you will find value in the offerings we have for you!
Now available to pay direct in USD ($), Euros (€), or British Pounds (£)!
Thanks so much for your support!
@SteveTeTai
https://linktr.ee/KingsOTR
Become a patron to
Unlock 25 exclusive posts
Connect via private message
Recent posts by Kings of the Ring
How it works
Get started in 2 minutes