Kira Morgana
is creating Books that slipstream of all types of Fantasy...
Select a membership level
Fan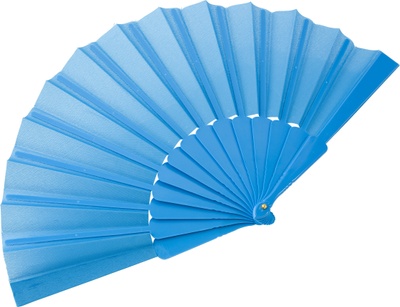 My Undying Adoration and a personal, handwritten Thank you note for becoming a Fan / Patron!
Access to Facebook Fan Page and all that entails - I'm the only Admin, so I will give you my personal attention...

Access to Patron only content via Blogsite - you'll get a password to take you to a special page on my site with stories, poetry and other things.... including Offers and Giveaways!
Discount on Signed Print Books - When I launch a print book, I always offer a limited run of numbered, dedicated, signed copies. Patrons will recieve a 50% discount on the cost of this.
Surprise Rewards - these will come up as I think of them and will be limited in number. Keep an eye on my Patreon page / Blogsite for details.
About

Hello!
Come in, pull up a chair and feel free to order a drink and a snack from the Waitbeings...
Please be warned, my Barbeing makes a mean Pangalactic Gargle Blaster, whatever you do, don't order a double...
If you've popped in here having followed a link from my Blog or Facebook pages, then you probably won't need much of an introduction to my particular brand of weirdness. However, if you're stumbling in from the realms of Browserland, you may find yourself a little confused.
First things first...
Who Am I?
I have the distinct pleasure to be able to call myself an Independent Author. I write mostly High Fantasy and Science Fantasy with a smattering of Urban Paranormal and Horror. This is why I tend to call myself a "Slipstream" Author; I find that all of the genres I have written in, tend to slide together!
The only genre that stays separate is Children's Rhyming Stories - which is just as well; my children's stories tend toward the pure fantastical and I'm not sure that adding my darker side to them would be a good idea...
In Round World, I am a fully qualified Design Technology Teacher and a member of Girlguiding UK; I help out with various Units during meetings, events and Camps. When I'm not Writing, Reading or dealing with my Family, I have a lot of crafty hobbies to play with!
I make Jewellery, Knit and Crochet, Sew, Draw, do various forms of papercraft (including Lino Printing, Paper Cutting and Quilling), Sew, Sculpt Polymer Clay... and pick up new hobbies every so often.
It might sound like I don't actually move much, but I'm trying to stay healthy, so I walk as much as possible and try to find time to practise Yoga twice a week... and of course, my youngest  daughter doesn't sit still much, so I'm forever running around after her. Soon her younger brother will join her and then Life will be even more energetic!
Why have I come to Patreon?
I've been considering my plans for the next year or so, looking back at the last eight years of publishing and wondering how I am going to continue with the work that I love to do, especially as I have somewhat of an unusual family and they need me to be available 24 / 7, so a full time job to support my creativity is completely out of the question.
Let me explain...
I have the joy of having 4 lovely children with a wonderful, supportive long-term Boyfriend ( over 20 years to be a bit more precise). This in itself is not unusual, I realise, many people have such families.
It all started when my Oldest Son was in Primary School. He was assessed as being Aspergers (a.k.a High Functioning Autism) and Dyslexic. So I became his full time Carer... it was a little different to being a Mum and involved a great deal more learning about Autism.
This highlighted a lot of things that my Boyfriend struggled with and after a long six months, he too was confirmed to be High Functioning Autistic.
Just as I thought we were getting on with things nicely after that, my older daughter exhibited signs of being on the Autistic Spectrum as well. Autism in Females presents differently to the same condition in Males, so it took me a little while to get her assessed as well.
While we were doing that, Life happened to take a nasty turn for us - first my Boyfriend's physical condition deteriorated to the point that he couldn't work, then our Landlord of 13 years decided to sell the house and we became Homeless.
If you know anything about Autism, it's that we don't take change well, especially large changes!
And yes, I'm including myself in this, because in the last few years of difficulties, I have (with some counselling) come to realise that I am  Autistic as well.
My third child is now at school, but due to the overwhelming family history of Autism (my extended family have Autistic members as well) and several developmental things that aren't happening properly, the family Health Visitor and the school are observing her for possible Autistic assessment referral as well.
If you're interested in Autism, I have a blog dealing with the subject, so feel free to pop over and take a look: https://aspergersfamilyblog.wordpress.com
Between the physical problems, the Autism and Homelessness, we had a rough few years as a family. I've had to put my work on hold, but now we have settled into a new house and can finally relax, I can now get on with the business in hand, but for that, I need to ask for some support!
My Publishing Goals
I have a lot of work to catch up on, so I'm going to have to be methodical about it. It's always good to have goals, so I've outlined my interim publishing goals below. However, because of my home situation, the dates I have included are only rough ones and very flexible. 
**Turn "The Tower and The Eye" Series into Print and Audio format.**
I've managed to relaunch the series now - Nightbringer (Book 5) is available as a kindle book for the first time ever. Print books are being worked through and Audiobooks are on the back burner for the moment due to financial issues.
**Re-Launch "The Secret of Arking Down" Series**

"The Angel's Crown"
(Book One) is already out in the world. I want to give it a new cover and a quick once over, then re-launch. 
"The Dragon's Pendant"
(Book Two) is almost ready for first time publication. It needs a cover and formatting, but I'd like to get this one out into the world by Christmas 2019.
"The Second Door"
(Book Three) is slated for publication by Easter 2020. This is still in first draft status and will need Editing; I'm currently looking for an Editor to work with on it.
**Publish "Where are my Socks?"**
I have had the Bandy Legged Sock Snaffler's Book in the works for 4 years now. All I need to do for this one is get the formatting done. Planning to publish this by Christmas 2019.
**Illustrate "Author & Muse Stories"**
I recently made the decision to put my Art & Design Training to better use and illustrate my own Children's books.
"Author & Muse Stories"
is the project that I have chosen for it. This is going to take quite a while to do, so there's no publication date yet. I have started drawing these and have been posting pictures of the completed pages to my Fan Group.
I think that 10 books is enough to be going on with for the moment, don't you?
*smiles*

Anyone who decides to become a Patron and support me will have access to my Facebook Fan Group (I vet every individual myself, so it is a very select group) and have the first look at covers, illustrations and any new work that shoehorns itself into the schedule.
The Fan Group also help me with things like character names and story titles, see any videos that I make first (I'm a videophobe so I don't do them regularly) and will get access to any discounts or Launch Events straight away.
So, welcome to the World of the Teigr Princess. It can be a fascinating, frustrating, rollercoaster of a ride here; make sure that you have all the appropriate safety equipment, have told someone where you are going and have packed a picnic before you step through the door to the Hall of The Worlds... we never know where we'll end up.
First ten Patrons will receive an exclusive numbered, signed and dedicated print copy of "The Tower and The Eye: A Beginning" after it's re-launch.
1 of 2
Become a patron to
Connect via private message
Recent posts by Kira Morgana