Third Eye Champagne Psychic: Author & Intuitive Kirsten Langston
is creating multi-media content that makes the world a better place.
Select a membership level
Muse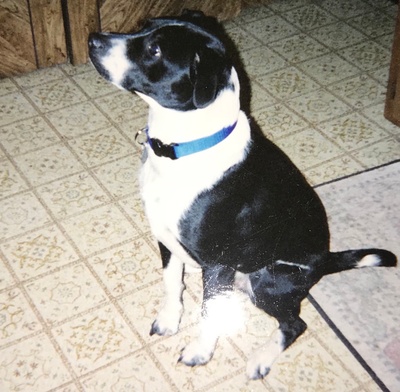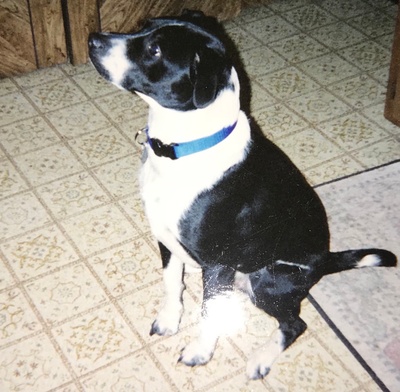 Try me on for size! Not sure what tier is the best for you yet? Or maybe you're here to nibble at samples(I looooove samples). This is the perfect tier for you. 
Each month you will receive this exclusive content:
Monthly Forecasts
- all the cards, all the astrology, all the advice 
A Birthday Reading for the current zodiac sign
- each sign gets an exclusive reading that will let you know what's coming for the year and all the right moves to make. 
Quick & Dirty Readings
 - readings and channeled messages on the news of the week and your requests
Sunday Brunch
- on the fourth Sunday of most months we will be live-streaming, getting cosmic downloads, mystic messages and reading on your requests. 
Heller Discount!
- Just for being a Patron (and therefore an amazing person) you get $10 off email readings. Want to get one: email me at
[email protected]
and let me know you're a patron.
Magician
Here's where the fun really starts! Magicians will receive all the nibbles on the Muse tier as well as: 

Mini Dives - Shorter readings on haunted places, historical places, famous moments in history, historical figures.

5x5 Live -  exclusive live streams reading on current events and your requests, tarot, psychic readings, mediumship, cosmic downloads and mystic messages. 

Deep Dives - in-depth readings on anything under the sun. Watch me trance out and go deep to get messages, info and energy readings on some of the weirdest phenomena, strange events and famous people and places. Normally reserved for the High Priestess Tier, a few of these live streams will also be available for Magicians to join! 



High Priestess
Are you looking for the most fabulous party AND answers to the mysteries of the Universe? This is your spot! High Priestesses will get everything on the previous tiers plus: 

Deep Dives - ALL the Deep Dives are yours! These readings are live events not to be missed! They are intense, fascinating and use every skill in my psychic tool box. Subjects run the gamut: Jesus, aliens, historical events and figures, haunted locations and more. You don't want to miss these! 

Drunk Tarot - We come together for a good time on these livestreams  and I read on your favorites. Typically, aside from all the fun we're having and (living) special guests, mediumship and psychic readings are on the menu here. Past topics include: Hollywood, famous writers, famous lovers, political figures, the British Royal Family and drop-ins from both obscure and well-known spirits. 

Halloween Seance - Live on Halloween night, we continue the Langston family tradition by gathering and joining hands virtually and see who and what comes through the veil. Past visitors have included departed loved ones of patrons, my great aunt the nun who spilled Vatican tea and a take over by Bobby Kennedy. 

Paranormal Perspective - We examine paranormal events, haunted places, cryptids( and weird stuff in general)using all the tools in my psychic tool box. Paranormal Perspective is Empress tier content but some episodes will be made available here as well. 

Ghost Hunts - When we do one, this is where you will find the footage or  be able to join the live stream. 




About Third Eye Champagne Psychic: Author & Intuitive Kirsten Langston
Welcome to Patronia!

I am so happy you've discovered me and my work and I'm elated that you're here on Patreon. My Patreon is where you can view and interact with me and my content and it's become its own positive, uplifting and fun community.

Patronia is not just a place to get exclusive goodies and high vibe juju; it's also how you help me bring my light to the world. I'm a writer, an entertainer, and a psychic. I have a passion to discover life's joys and mysteries and my first two loves are writing and tarot. My mission is to bring joy, laughter and comfort to you and to the whole damn world (I'm ambitious like that.) You are helping me reach that goal by watching and reading my content, and with your support on Patreon.

Your pledge gets you access to exclusive videos, livestreams, discounts, private readings (and an all around good time) and helps raise the vibes of the world. 
This is not simply a purchase of goods, it means you and I together are making the world a better place by bringing joy to those who need it (It's all of us, all of us need joy 💕).

Patreon is a safe space, welcomes everyone, and fosters peace and love and beautiful vibes. Check out the tiers to view the content and services provided and then pick one that feels like your size. You can always change tiers to view other content in the future (you will only be charged the difference in tier prices). If you're wondering who the dapper fellow is in the photos, that is my beloved Santos who was the love of my life for 20 years and continues to be Patronia's mascot.

Becoming a patron also includes a bi-monthly newsletter straight to your inbox that will be filled with news of Patronia, discount codes, a mini reading and more. (You can always unsubscribe if that's not your jam.)

Welcome and may peace, abundance, joy, love and comfort be yours always. I am so grateful for you and all your support. 🥂

XO
K

BTW: We love giving here in Patronia and in addition to charities I personally donate to, each month a portion of my earnings from Patreon are donated to charities picked by Patrons. To date we have sent donations to:
WWF Australia, American Forests, Bottomless Closet, Innocence Project, Wounded Warrior Project, Guiding Eyes for the Blind, Young Center for Immigrant Children, Days for Girls International, Casting for Recovery, TSC Alliance.
This will allow me not only to support my family but also to create more high quality content, more exclusive content for Patronia and commission an absurdly large shrine to my beloved Santos. A portion of my earnings go to two different  charities chosen by Patrons every month each time we hit a Patronia population goal that amount increases as well. 
1 of 1
Become a patron to
Unlock 1,689 exclusive posts
Connect via private message
Recent posts by Third Eye Champagne Psychic: Author & Intuitive Kirsten Langston
How it works
Get started in 2 minutes