Krazy Ken and the Computer Clan
is creating entertaining and informative tech videos
Select a membership level
Computer Clan Insider
With this tier, you'll be supporting the show, and you'll help keep Computer Clan videos free for other techies! With this tier, you'll receive:
Early access to episodes (with high quality, YouTube-ad-free downloads)
Behind the scenes / studio tours
Exclusive "on the go" Krazy Ken episodes which are only on Patreon
Advanced sneak peeks, photos, and updates
Bonus downloads (e.g. exclusive wallpapers)
INSTANT ACCESS to a backlog of all previous posts!
You'll feel special, and you'll be able to hold spoilers over other people's heads.
Discord Server VIP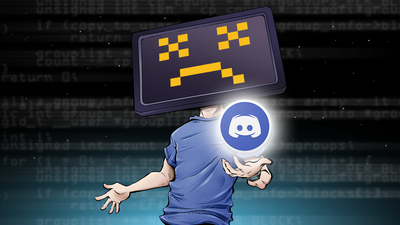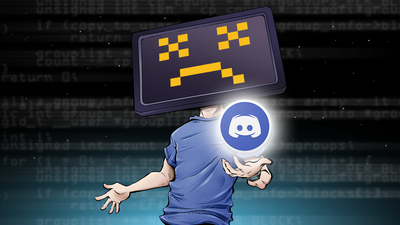 Pledge to this tier, and I'll grant you access the Krazy Ken VIP channel on the Computer Clan Discord server!
You'll have direct access to Krazy Ken, and you'll get to hang in a less busy chat of VIPs! Plus, bonus material is posted in this channel, too! Sometimes it's exclusive material that doesn't even get posted on Patreon!
Plus, you'll get all prior rewards!
But wait! If you pledge just $1 more, you'll also get your name in the show credits! Pledge today!
Includes Discord benefits
Your Name in Lights
With this tier, your name / website / social media handle will be permanently immortalized in the credits of Computer Clan shows: Krazy Ken's Tech Misadventures, Krazy Ken's Tech Talk, and Computer Clan Live.

Your name will be displayed in the credits for each episode released during your pledge duration. Plus, you will receive all previous perks!

Includes Discord benefits
About Krazy Ken and the Computer Clan
"Hey guys, how you all doing?"
I hope you're doing great because I'm on a mission—a mission to beat The Krazy Ken Curse. And thanks to techies like you, it can be done.
But I need your help!
I'll explain…
As a refresher on the lore, I've been trapped 10 stories underground due to a government assigned lockdown. I think they're examining me as part of an experiment? I'm still not 100% sure. But anyway, I'm fighting off an evil force which I have dubbed
"The Krazy Ken Curse"
and he has plagued my life with an endless chain of IT jobs. Did this government agency create The Curse, or is someone else behind it, and the agency is just examining my behavior?
I DON'T KNOW!
But what I do know is that I have found serenity (for the most part) by taking the time to document my tech tinkerings for
you awesome techies.
 And you all have helped me out through my multiple tech misadventures (take a bow because you're being the hero). However, there's something else I'd like to ask…
If you want more TECH TINKERINGS, INSTALLATION SENSATIONS, TECH FAILS,
"CONVERSION TECHNOLOGY",
and more, here's how you can help…
Here's the real me.
It's time for some real talk. My name is Ken, and I created the Computer Clan—a family for techies since 2007. "Krazy Ken" is the alter ego character I assume when filming a
Krazy Ken's Tech Misadventures
episode. The show has attracted tens of thousands of techies, and I want that momentum to continue!
Here's the plan.
I want to keep the tech content free.
I don't want Krazy Ken episodes to be hidden from the tech community simply because someone didn't throw a few bucks in my face. I believe free is the way to go. However, Krazy Ken has to keep the lights on somehow (if he doesn't, the videos will be very dark and unenjoyable. And you wouldn't want that . . . would you?).
If you do pledge, I will be super-grateful to you, and I'll throw in some bonus perks! You'll receive updates on future videos
before anyone else
outside of Patreon, and you will see some bonus behind-the-scenes content that won't be posted ANYWHERE else.
AND BEST OF ALL,
you'll have the opportunity to get your name permanently etched into the credits
of Krazy Ken episodes! Spots will be limited, so
claim quickly!
Check the
tiers
on the right side of this page for more info!
Bottom line: video productions, much like the world, need money to survive.
Awesome techies, like you, are the heroes
, and can help fund those productions—keeping the content free for everyone else! See? You're not just saving us!
You're saving other techies
! You're the real MVP, not me.
I'll shut up now.
Thanks for taking the time to read this! I hope you enjoy Krazy Ken's Tech Misadventures as much as I love making it. If you'd like to be a part of the show, and help it thrive, please send a pledge today! 
Catch the crazy, and pass it on.
Become a patron to
Unlock 326 exclusive posts
Connect via private message
Recent posts by Krazy Ken and the Computer Clan
How it works
Get started in 2 minutes