Krieger Bebop
is creating Adult games
Select a membership level
Novice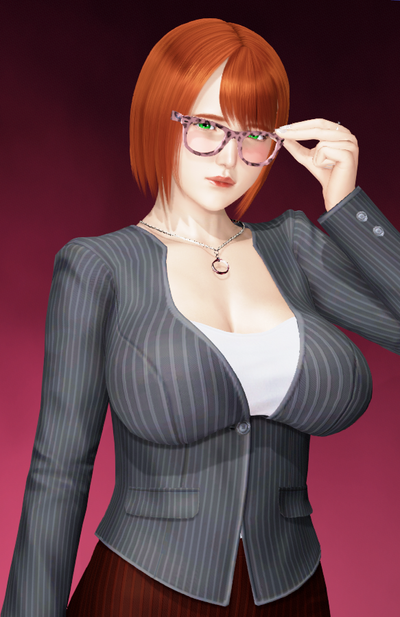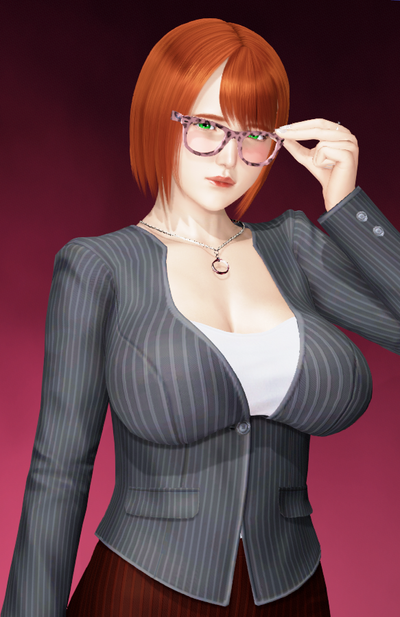 Thank you!
And welcome to my patrons-only posts!
Access to patron only content (screenshots, news about game development).
¡Gracias!
¡
[email protected]
a la sección solo para patreons!
Acceso a contenido solo para patreons(imágenes, noticias sobre el desarrollo del juego)
Patron-only posts and messages
Merchant
You Rock!
You are interested in the game, you're eager to help and see the game completed
Thank you so so much for the support given!
-Access to the build 1 week earlier!

¡Gracias gente bonita!
Te intereso el juego, estas dispuesto a ayudar y ver el juego completado
¡muchas gracias por el apoyo!
-¡Acceso a las actualizaciones 1 semana antes!

Patron-only posts and messages
Alchemist
Thanks a lot!
You like the game and can't wait to see it completed and full of features!
-You get new releases as soon as they're done! Which means 2 weeks earlier.
-Sneak peek of some scenes before release.

¡Muchísimas gracias!
¡Te encanto el juego y no puedes esperar hasta verlo completado y mejorado!
-¡Obtienes acceso a las versiones en el mismo momento en que se terminan! (2 semanas antes).
-Pequeño vistazo de algunas escenas antes del lanzamiento.
Patron-only posts and messages
About Krieger Bebop
Current Public build : 
0.2.1b
<-link
 
Language: English / Español
CHARGE UPFRONT IS ENABLED!!
Hello, and welcome to my Patreon page!
I'm KriegerBebop
and I'm developing
"Last Call"
which is an Adult Eroge, if the truth be told, I started this project expecting it to be an extra income to my salary, now it is my best bet to continue paying rent.
The story
It begins with the death of the main character's parents (typical beginning, I know), which is why his older brother John with whom he lost contact 18 years ago returns to the city where he used to live to take you with him and give them a burial.
During the story, you must interact with the characters around you while you discover the secrets, fears and insecurities that your acquaintances keep. What to do with that information is a known kink. In addition, you will discover the existence of an "aphrodisiac" whose manufacture is being investigated by your brother, who places his trust in you. Will you help him or will you choose the path of evil?
The game is made to be divided into two routes. Each contains two sub routes.

Main characters of route A

A ROUTE: 

Main characters of route B

B ROUTE
:

Characters that appear in both routes

Contents
Love story (vanilla).
Creampies (slimy, yet satisfying).
Deepthroat.
condom / cum play.
Corruption.
Humiliation.
Ahegao.
Nymphomania.
Tan lines.
Trap.
Orgasm denial.
Etc.
Link for Last Call Discord server!


Download
There will be two different types of builds: Public Builds & Development Builds.
Public Builds
will always be freely available for everyone to download. They will be updated with new versions after a scheduled period of time..
Development Builds
will be available for $5 and up patrons, and will be released as soon as they are available! (1 week early for $5 and 2 weeks early for $10)
LAST CALL  is a Visual Novel made in Ren'Py and all the scenes are
 made in Honey Select by illusion.jp, support the developers as this project wouldn't be possible without them.

DISCLAIMER
Last Call and all it's content are pure fiction. No identification with actual persons(living or deceased),places and buildings are intended or should be inferred. The game contains adult oriented materials. All characters you will see in the game are at least 18 years old. 
¡Hola y bienvenido a mi Patreon!
Soy KriegerBebop
y estoy desarrollando el Eroge
"Last
Call"
, a decir verdad, esperaba que esto fuera un pequeño ingreso para complementar con mi sueldo, ahora es mi mejor apuesta para seguir pagando el arriendo.
Historia
Comienza con la muerte de los padres del personaje principal (inicio típico, lo sé) motivo por el que su hermano mayor John con quien perdió contacto hace 18 años vuelve a la ciudad donde solía vivir para llevarte con él y darles sepultura.
Durante la historia deberás relacionarte con los personajes que te rodean mientras descubres los secretos, miedos e inseguridades que guardan tus conocidos. Qué hacer con esa información es un kink conocido. Además, descubrirás la existencia de un "afrodisiaco" cuya manufacturación está siendo investigada por tu hermano, el cual deposita su confianza en ti. ¿lo ayudaras o escogerás el camino del mal?
El juego esta diseñado para dividirse en dos rutas principales. Cada ruta se divide en dos sub rutas.

Contenido
Agregare traducción a la historia también.
Historia de amor (Helado de vainilla)
Creampies (pegajoso pero sabroso)
Garganta profunda
Juego con condón / eyaculación 
Corrupción
Humillación
Ahegao
Ninfomanía
Líneas de bronceado
Trapcard 
Negación del orgasmo
Etc.
Descargas
Hay dos tipos diferentes de actualizaciones: Public Builds y Development Builds.
Public Builds
Completamente libre y gratis. Sera actualizada después de pasado un tiempo desde la salida de la versión para patreons 
Development Builds
¡estará disponible para los patreons de $5 y más apenas esté lista la versión! (1 semana antes de la publica para $5 y 2 semanas antes para $10 en adelante)
I can pay a room, Yay!

Puedo pagarme una habitación al fin
1 of 2
By becoming a patron, you'll instantly unlock access to 16 exclusive posts
By becoming a patron, you'll instantly unlock access to 16 exclusive posts
Recent posts by Krieger Bebop
How it works
Get started in 2 minutes