Kris Ripper
is creating fiction about queers, kinksters, poly folks, and everyone else.
Select a membership level
You're a ripster now!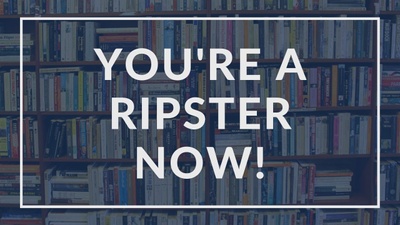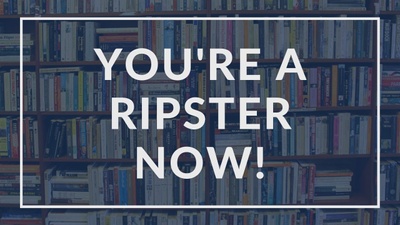 Being a ripster is just like being a regular person, but more sillyserioushotwild, and yes, that is totally a thing!

These days we're flying by the seat of our pants a bit over here in Ripperland, so on any given week I might be sending out a short story, posting a snippet of dialogue, offering up a video, or just generally hanging out! Ripsters will get a shiny new copy of any self-published books I release and you'll also get access to all the past stories, videos, books, and general silliness!
About Kris Ripper
First things first:
you are all the best.
Yeah, I mean you. Yeah, even if you don't have the cash right now to contribute. Yeah, even if you're "only" contributing a little.
Listen up: you are amazing.
You are the cat's freaking meow
, okay? Got that?
Ahem.
Anyway
.
Hi.
I'm Kris Ripper. I'm queer, my pronouns are ze/zir, and I write stories.
I publish some of them on my own, and my lovely agent sells some of them to traditional publishers.
And yet, I keep...writing. I write all the time.
I write more fiction than anyone can be expected to publish
(even me). Until now I've just been haphazardly posting free stories to my website, but this is where the rubber meets the road, and it's time to get real.
I just had a '90s flashback to
The Real World
. If you had the same thing, I totally apologize.
Getting real means expanding my business so I can do more of the things that my readers and I love: more short stories, more clumsy audio (with me reading), more paperbacks, and eventually audiobooks (with a professional narrator) and merchandise.
Along the way, we're going to do something else. We're going to build a thriving community of readers who want to read
all the stories
.
I keep hearing that the only queer stories that sell are gay romance with hot able-bodied cis dudes and traditional HEA endings. I keep hearing that certain stories never sell.
Like stories about
lesbians
asexuals
trans and nonbinary folks
people who aren't able-bodied
people who aren't gym-sexy
I've heard that no one wants to read erotica with fat folks, and that erotica with trans characters is sort of okay...as long as they're post-op. (Which many of us absolutely never desire to be.)
I call BS on this whole notion of "No one wants to read X."
Because I know an awful lot of people who want to read all those things. Who want to read books with characters at the intersections of race and gender and sexuality and ability and class.
Those are the stories I write. Those are the stories I talk about.
Do you think the world has a place for stories about all the people? Come on in!


And thank you so much, from the bottom of my heart to the tips of my relentlessly scribbling fingers!
$567.25 of $750
per month
WHEEEEEEE!

I'm hiring someone to format the damn paperbacks. Those of you dying to hold the SMU books, or New Halliday, or Red and Bad in your grubby little paws? LET'S DO IT.

4 of 6
Become a patron to
Unlock 307 exclusive posts
Connect via private message
Recent posts by Kris Ripper
How it works
Get started in 2 minutes