KsNewSpace
is creating original content featuring space and rockets
Select a membership level
kNews Booster
This is all it takes to become a kNews Booster and supporter. Every dollar helps!

kNews Booster 2x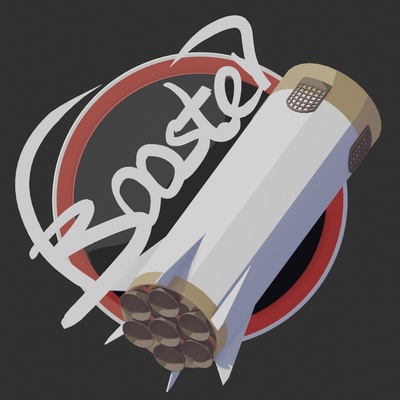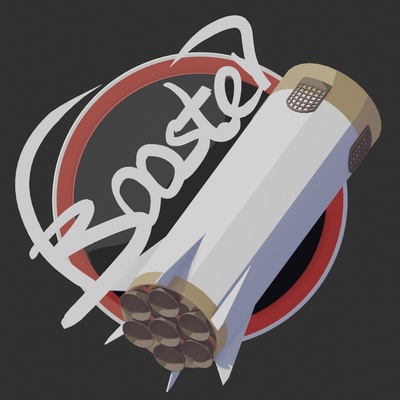 If you want to simply give a bit more or want to support me with two people at once this is for you. This is the same price as a YouTube membership so you could also join there if you want a booster chat icon in my Youtube comments.
About KsNewSpace
Hey guys, I'm Lukas from Germany and I run a YouTube channel and Twitter account where I create space related informational content with a hopefully artistic and entertaining twist. If you enjoy what I do and want to support me for it, please consider to become a Patreon or YouTube member. If you want to get a taste for what I do or need more information about me and my fund simply check
http://info.kNews.space

My main goal is to offer you more and better content so I decided to not offer any additional perks other than a sorted stream of just my content without the noise in between. Perks just end up eating a lot of time that I could otherwise spend on cool videos and animations. I'm also not here to sell anything other than my content which is my product and I give it away for free, because I believe there are enough space fans out there, who can afford to help voluntarily with a dollar or two. That way those who can't still get to enjoy what I do, without being constantly reminded that they don't. Nobody should feel like a second class viewer on my channels. You're all awesome people no matter how much money you have!
So to make it clear: My content is freely accessible on YouTube and Twitter. This place is to show your support and to get a noise free access to my content.
So what's my content? (as of November 2019)
- Original animated infographics that remind and inform you about every single rocket launch. I try my best to cover them all, but I cannot guarantee it since I could get ill or just miss it. An increased launch rate of some US companies could also make it impossible in the future, but I have time to figure something out. :)
- A monthly video summary of all rocket launches I covered in infographics of each month.
- Opinion pieces and other space related videos I find the time for to make in between all of this.
Lastly I want to mention that I owe my biggest gratitude to those who decide to share their hard earned money with me. I know it's a big leap to help strangers in need, but I will always do my best to be worth it. Should I fail you, you are of course always free to cancel your support at any time. If you do please leave some feedback so I can grow from it! Thanks to all of you!
Best Regards,
Lukas
www.youtube.com/kNewsSpace
www.twitter.com/kNewsSpace

kNewsLukas[at]outlook[dot]com
With 42 kNews Boosters I'll have all the costs covered to create my current content* and a little extra to save for new and better gear! By costs I mostly mean the electric bills caused by rendering my videos and animations at home but also the faster internet I ordered to save all this in the cloud.

(*Based on my averages so far)

Members on YouTube: 2 (November 2019)


1 of 4
By becoming a patron, you'll instantly unlock access to 68 exclusive posts
By becoming a patron, you'll instantly unlock access to 68 exclusive posts
Recent posts by KsNewSpace
How it works
Get started in 2 minutes