Kundalini Rhythms Dance©️A Mystic & Sacred Dance Style
is creating Sacred Dance Video Training
Select a membership level
Kundalini Rhythms Dance ~ Foundation
What's included in this tier:

30-60 minutes classes: basic steps and movement, drills
Learn the basic 
Includes short Qigong sequencing  
Early access
Patron-only updates
Chat community
Choose this tier
if
want to learn Basic movements, understand energy through movements. This tier is essentials for dancers who want to work on their technique and learn new twists and tricks about it, or if you are totally new to dance and movements.
For only $9/mo, you can learn to dance and much more...you can learn the art of healing through dance :-)
I'll post twice a month :-)
Let's practice together!
I appreciate your support, and thank you for being a valued Patreon :-)
Kundalini Rhythms Dance ~ Full access
What's included in this tier:
Everything included in Tiers 1 & 2;
Plus:
Lectures on the history of the sacred dance 
Exclusive contents just for this tier such as full KRD classes
Private chat
This tier is now in promotion for $20/mo 
Some of the material shared in this tier is only available for those joining the professional program, so you'll have exclusive access to very special teaching.
I'll twice a month :-) 
Thank you for being a valued Patreon, I appreciate your support:-)
Belly Dance ~ Beginners Course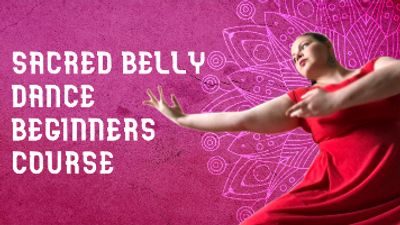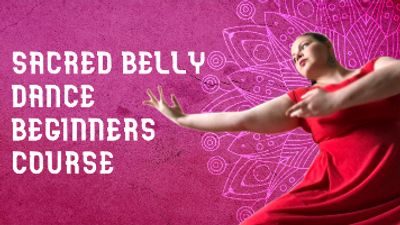 Hello,
Welcome to Sacred Belly Dance 101 for beginners.
This program is designed for beginners dancers and technique lovers.
So If you always wanted to learn to belly dance, but you don't feel comfortable following lessons in a regular class setting, this is your space.
Belly Dance is for everybody, all body types, and all genders. It is beyond religions, so it welcomes all.
It is a sacred art, so when you learn Belly Dance with me you learn the sacredness of this dance form.
Now what will you get from this Tier:
Basic movement technique: energetic and physics of movement
Culture and history of dance short lecture 
Two Choreographies per year for beginners: one drum solo and one melodic choreography
I'll upload one video a week for a total of 4 videos per month.
Videos will be uploaded every Tuesday.
I suggest you follow the sequence of the video from the oldest to the newest because each video is propedeutic to the next one.
This is an interactive program, you can contact me, and request advice on your progress, you can share your practice video with me if you like some extra support and encouragement. 
About Kundalini Rhythms Dance©️A Mystic & Sacred Dance Style
Hello,
Welcome to my official Kundalini Rhythms©️: The Mystic Dance Of The Soul online classes offering.
Here you can find all classes to learn this method of sacred dancing created by me, Dharma Devi.
I have been studying all my life to reach this point and I'm now very happy, and proud, to say I'm ready to share with you all.
Kundalini Rhythms©️ is an innovative method that will teach you how to dance with harmony and balance and using dance as a healing and transformative methodology.
It is not necessary to know how to dance with Kundalini Rhythms©️, I'll teach you everything from 0 if it is necessary, this is not a regular dance class. I'll share with you the energy behind the movements, how to create harmonic flow and healing energy through your movements. I will explain steps, and different dance traditions to understand better the philosophy of Sacred dancing, and why it is important for women right now to reconnect with their sacred feminine through sacred movement.
There are three tiers you can choose from, read the descriptions before becoming a Patreon so you'll access always the right tier for you.
I'm always here if you have questions,
For now, I thank you for being one of my supporters and wanting to learn from me.
blessings to you all
See you on video :-)
Dharma Devi
Kundalini Rhythms Website
Become a patron to
Unlock 49 exclusive posts
Connect via private message
Recent posts by Kundalini Rhythms Dance©️A Mystic & Sacred Dance Style
How it works
Get started in 2 minutes