Kurzgesagt – In a Nutshell
is creating Science Animation Videos
Select a membership level
Printable Quarantine Care PDF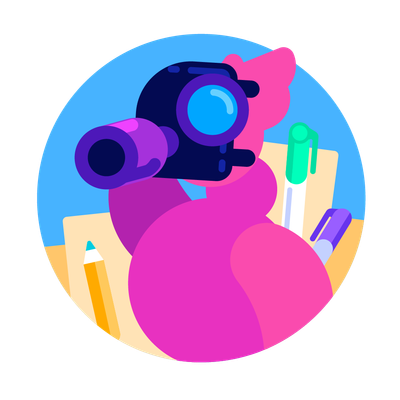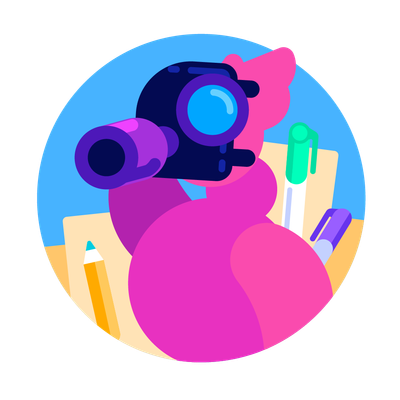 All patrons receive this printable kurzgesagt Quarantine Care PDF.
It is brimming with lots of fun stuff for the whole family. Print it and get busy coloring, crafting and playing! It even includes an exclusive kurzgesagt concentration game.
A fun creative outlet for you and your family and hopefully a welcome distraction from these scary times.
Life is beautiful even if you're stuck inside!
Includes Discord benefits
The Cake is not a lie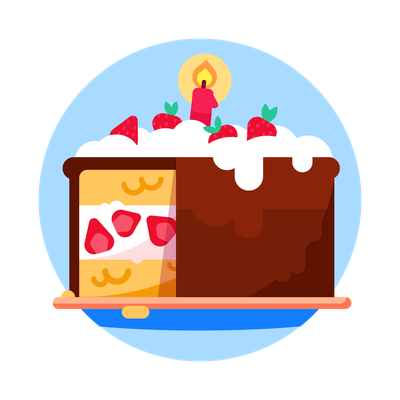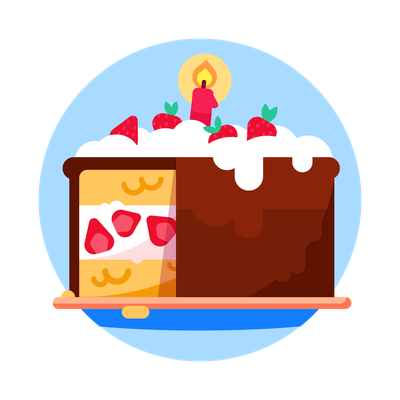 With Kurzgesagt, the cake is not a lie! You'll get a design of a beautiful cake! Also, you'll get access to our Patreon Stream where we'll post more regular updates about our process and future videos! And finally we hereby give you absolution for using Adblock on our videos!

Includes Discord benefits
Your Name in the Video Description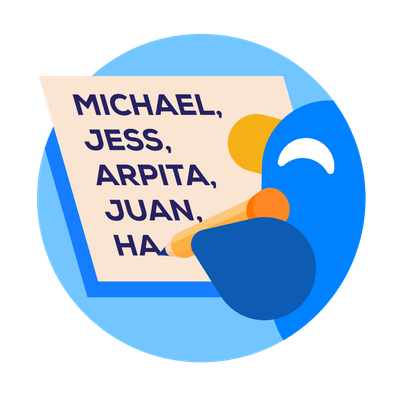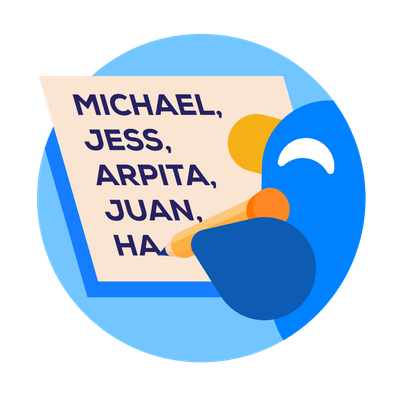 We'll put a list of everyone who funds us with $5.00 in the description of the "main" video at least one time!

+ all of the above

Includes Discord benefits
About Kurzgesagt – In a Nutshell
Hi Everybody!
Eight years ago we started doing videos on youtube. We did not think this would be a permanent thing, it kind of just happened. We were fresh out of college and just wanted to do some awesome stuff. Now youtube has become our life. We brought in some of our friends to make this whole thing even more awesome. Youtube cannot sustain us, we are too many people and we invest too much time into the individual videos. What we are doing is economically, well, stupid. So we make our living doing commercial video jobs while doing as much youtube on the side as possible. Our dream would be to do content creation for you guys full-time. That is what this Patreon is for. By supporting us here you are not only making our lives way less stressful but you actually help us produce more content for youtube. 
If you like what we are doing and consider buying some strangers over the internet the equivalent of a coffee, we would very much appreciate it. If 1% of our subscribers would do this, we could do youtube full time without any other income.
Regardless of our financial situation, we will continue doing this whatever happens and our videos will always be free! Kurzgesagt has become something that gives us purpose and a mission.
Patreon is about frequency and quality. The more you support us the more we are able to do.
All we can promise you is that we do the best we can and invest as much time and love into youtube as possible without being irresponsible. Thank you for your ongoing support, it really is a huge deal for us and we very much appreciate it.
Philipp, Julia, Raha, Philip, Barbara, Alexandra, Miri, Martin, Michelle, Lukasz, Manuel, Teddy, Daniela, Sammy, Matthias, Julia, Vacon, Cathi, Bella, Lara, Lisa, Raph, Elina, Martin, Vicky, Steffi, Luk, Katrin, Paddy, Yves, Sol, Arnold, Moritz, Alex, Lizzy, Tugce, Carsten, Malik, Anne, Rosa, Marc, Sandra, Hanna, Mirijam, Lissy, Tobi, Mathi, Christina, Petra, Reza, Steve, Thomas, Fabi, Felina and Mochi 
What we will do with your money:
- Currently, we have two jobs: Kurzgesagt and our "real" jobs. By supporting us on Patreon you give us the opportunity to take fewer commercial jobs and focus more on youtube. Although youtube pays a little, it is not even close to sustaining ourselves. So put simply, you make our lives much easier and take the stress away so we can do better and more work, for free, for you.
- We can invest more time in the videos: Youtube doesn't like long videos. But we do – and most of you do too.
- We can take some time off to work on other educational projects. For example, we are working on an app that explains the immune system.
- It also will make all the bad feelings you got for using AdBlock on our stuff, go away. Add block absolution.
Thank you so much for all your support! We appreciate it more than you can imagine and it really helps us out!



[About the bigger rewards – Please note that you don't have to pay for them monthly to get them. (but of course, you can if you want to.)]
Patreon is the reason we have been able to grow the team and improve the quality so much. Your contributions are already the most important part of our income. It has completely changed how we approach creating. We have a weird business that is built on many different pillars and Patreon is the one enabling the most work we do for the youtube channel. In 2013 an average video took about 150 hours. In 2015 it was about 250 hours. Now in 2021 we spend around 1200 hours per video. We are trying to make this a bigger thing while still being true to our all time most important value: Quality > Quantity – and we honestly could not do it without you guys.


8 of 8
Become a patron to
Unlock 174 exclusive posts
Connect via private message
Recent posts by Kurzgesagt – In a Nutshell
How it works
Get started in 2 minutes