Select a membership level
BE HERE WITH ME TIER
Welcome to the LAWN club, it's great that you are here!
Your support is precious to me and is allowing me to live my dreams. Thank you.
You will get access to my Patron-only feed, where the community centralizes and so you know, your voice is as important as any well-off sod that can help me with more!
Many small steps are required for huge journeys!
LIVE-STREAM TIER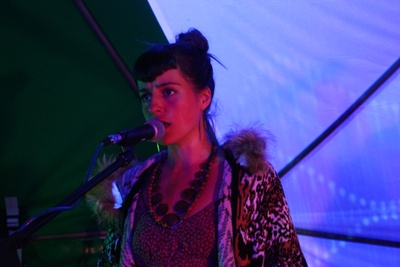 You guys are epic!! Thank you for being here with me!
You will have access to all previous things PLUS each month a live webchat where I will perform, talk, share some stuff live with you.
These will be in my home or recording studio I am currently working in, basically you will be meeting me in my life and stories, you guys will see the reality of what this kind of life is like! It's fun And I will teach you about anything I can hep with that is useful! :)
MAIL IN THE POST TIER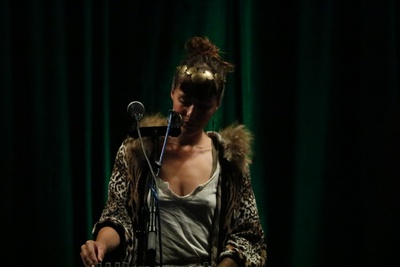 You Legends!! You are really helping me continue and develop my work.


You will receive access to all of the previous tier sweetness, PLUS I will send you, in the post, little creations of art and all things LAWNY.
You rock!
About
Welcome to LAWN music!
I am a professional sound-wave manipulator. EPIC!

Using music and my life as a tool to uplift and connect with humanity is the greatest thing I could ever have dreamed of, and watching it all unfolding has been breathtaking. 
Just over two years ago I threw away all my notions of what life should look like, I began to live my dream! I have been travelling the world playing and creating music, collaborating, performing, experimenting, ripping things apart and putting them back together more pretty and real than before, and OH MAN what an INCREDIBLE little trip it has been so far (and it is just beginning!!!)

I released my first solo album, completed so far two video clips, performed my first festivals and multi-media epic experimental shows (all paid for and supported by Patrons), started a website, jumped on board an internet platform that allows me to make a little money singing on peoples music, damaaaaammmmnnn, what an incredible two years it has been! 

I learnt that if you listen to your heart's calling and just make a LEAP OF FAITH that everything is gonna be okay, you not only succeed but you take off flying! And here I am still today, doing my thing, listening to my heart and making my dreams continually come true each and every day.

Homies, I KNOW you can do it too if you want! I want to share this with you soo bad!! Coz I learned we have nothing to be afraid of if we just DO IT. 


I am extremely grateful to my Patrons who are providing me with a reliable source of income for these projects, AND the support of knowing I'M NOT DOING THIS ALONE.
This is allowing me to focus more on the unfolding of this beautiful life I am living, and the output of the art that is allowing me to document the journey as it comes.

Thank you x


AS SOON AS I GET TO 25 Patrons, I will record for you beautiful people a LIVE performance of some new soon-to-be-released songs! Just for you. Aint nobody else gona see it. Just you beauties. It's special x trust me
1 of 1
By becoming a patron, you'll instantly unlock access to 25 exclusive posts
By becoming a patron, you'll instantly unlock access to 25 exclusive posts