Leonid Kharitonov's Patron Fan Club
is creating videos, music and photos
Select a membership level
Official Patron Fan
Become our Official Patron Fan and you will get an early access to all new videos of Leonid Kharitonov and his colleagues from The Red Army Choir that we're making and posting on our YouTube channel. All Fan Club members will be able to communicate with each other and will have access to some items for sale, such as CDs, posters, books and other relevant stuff.

Below is the full list of this membership's benefits:

~ Early access to new videos

~ Fans' exclusive voting power

~ General Support of Our Project
Devoted Patron Fan
Become our Devoted Patron Fan and you will get access to the Patron Fan-only videos of Leonid Kharitonov, selected songs of the Red Army Choir available for download, rare photos of the Alexandrov Ensemble from the '50s and '60s. You will also be able to participate in exclusive Fans voting. You will be periodically informed of our plans and current projects.

Below is the full list of this membership's benefits plus the previous ones:
~ Patron Fan-only bonus videos

~ Listen and download Red Army Choir Audio songs

~ Selected Red Army Choir photos

~ Our Work-in-progress updates
VIP Patron Fan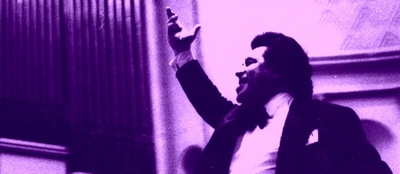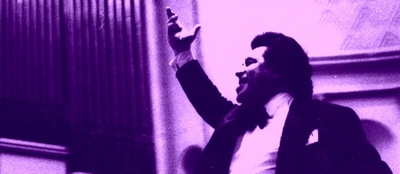 Become our VIP Patron Fan and you will get access to some personal and behind-the-scene video recordings of the artist and restored personal photos. Our VIP Patron Fans will be able to download and listen to the audio songs and radio programs of Leonid Kharitonov in the best available quality. The names of patrons will be featured in fan shout-outs.

Below is the full list of this membership's benefits aside from the previous ones:
~ Behind-the-scenes content

~ Listen and download artist's Audio songs

~ Restored personal photos
About Leonid Kharitonov's Patron Fan Club
DEAR FANS OF LEONID KHARITONOV'S ART
AND THE ADMIRERS OF THE RED ARMY CHOIR!
My name is Mikhail Kharitonov and I'm the son of the famed
Russian operatic singer Leonid Mikhailovich Kharitonov
, bass-baritone (1933-2017). The singer's diverse repertoire includes Russian folk songs, Russian romances (a genre unique to Russian music), opera arias and patriotic songs from the Soviet era.
I created this and other pages for the true fans of my father's art, so they could broaden their horizons and reach out to the beautiful vocal art of Leonid Kharitonov, a man who devoted almost 60 years of his life to singing, including 20 years of working for the
Alexandrov Red Army Choir
as a leading soloist.
Unfortunately Leonid Kharitonov and many of his colleagues are almost forgotten nowadays. That is the reason why I have been trying to preserve the memory of my father and some other gems of the Russian culture for the last two decades. I inherited my father's personal archive, which I'm trying to sort out when I have time. I started working with the archive when my father was alive and it gave me a lot of very interesting materials of all kinds such as articles, letters, photos, video and audio recordings, which I scan and share with the growing audience of trustful fans.
Also I have some other tasks and obligations in order to preserve the memory of my father, such as making a memorial monument at his grave, publishing a book about his life, searching and buying his never-seen records from the State archives and many other important tasks that I hope to achieve some day.
All these goals require additional investments, as you can understand. And I hope that some of you will wish to help me in realizing those and other tasks. So, please, join this Fan Club and become one of our Patrons!
As a Patron Fan you will get an
exclusive access to all my work
, research and plans. You will:
be the first one to watch all the new selected and renovated videos
get access to exclusive videos and photos from my father's archive
be able to download and listen to the artist's audio songs
be offered some unique themed goods like CD's, posters, books, etc.
and enjoy many more other benefits within this platform.
Like I wrote before, all your donations will go towards the achievement of the following
plans and goals
:
to renovate, remaster and translate new videos
to scan and digitize some hardcopy 8mm films from the private archive
to buy some never seen video recordings of the artists performances from the State TV and Radio archive
to make a memorial monument at my father's gravesite
to publish a book about his life. I hope it will be in English as well
to manage and maintain all his official web sites and accounts in social networks.
And some other points that I might have forgotten to mention!

So, please, join our Patron Fan Club and you will help me to preserve the memory of Leonid Kharitonov's vocal art.
Personally from me to all our new Patron Fans -
thank you very, very much for your kind support!
Sincerely,
Mikhail Leonidovich Kharitonov

Leonid Kharitonov's official websites in 
English
 and in 
Russian
.
Hard Disk Drive (2Tb) for Backups

I will have to buy another hard drive disk (HDD) for the backup of all my father's archive media files. Unfortunately the previous disk got old and completely crashed just some time ago. The new HDD should have the capacity of 2TB or more.


My dead Backup HDD... ((
1 of 2
Become a patron to
Unlock 28 exclusive posts
Connect via private message
Recent posts by Leonid Kharitonov's Patron Fan Club
How it works
Get started in 2 minutes