LStudio
is creating Adult games
Select a membership level
Delegate producer
•  Access to the Patreon-only news!
•  Access to the Patreon-only polls! 
•  My gratitude!

Includes Discord benefits
Line producer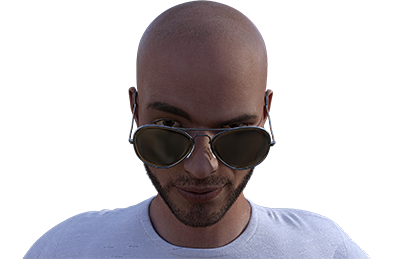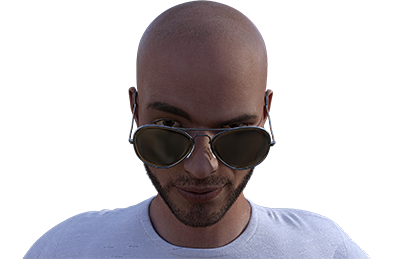 •  All previous rewards!
•  Access to previews of the future releases!
•  Color name on the Discord! [WOW!]

Includes Discord benefits
Associate producer
•  All previous rewards!
•  Access to NSFW previews!  
Includes Discord benefits
About LStudio
OFFICIAL DISCORD CHANNEL [CLICK TO JOIN]!
Behind The Walls [S01E02] DOWNLOAD:
CLICK HERE!
If you like a realistic narration, and a mass of diverse and never-before-seen characters, you've come to the right place! My projects are sole-ventures and I am responsible for everything from writing the story, through rendering, post-production, and coding. Currently I am working on my first game which is called "Behind The Walls" - more about that below.
If you like my game, please don't hesitate to pledge so that I can continue developing content for you.
Behind The Walls
is a game that reveals the backstage of people and their families, especially their interactions with  ̶T̶H̶E̶ ̶I̶̶̶L̶̶̶L̶̶̶U̶̶̶M̶̶̶I̶̶̶N̶̶̶A̶̶̶T̶̶̶I̶̶̶  one strictly secret non-governmental organization. We will see the mental changes of characters and the consequences hidden behind their decisions. The plot, as well as the organization itself, is mysterious and complex. The story will be told in an innovative way wherein the main plot is vague, events will at first appear unrelated and irrelevant, but overtime you will find pieces of the puzzle start to link together as the overarching narrative is revealed.

With that said, you'll be thrown right into the middle of action, instead of being leisurely introduced to this world. You may find that the initial chaos and absurdity, though it appears meaningless, is a piece of a large thought-out picture to be slowly brought into focus as the game and story progress.




The first season will be dedicated to the Watson family. Remember, all your choices have their consequences, just as in real life. If you want to understand the story better, you must be aware that the characters also have their lives beyond the screen. Not everything will be clearly said, requiring some contemplation and thought to fully understand the scenes played out before you.

Each season will be focused around different characters, to better illustrate the story's depth. However, this doesn't mean that each season will be independent from each other. All the stories shown in this game will be related in a way. I've said too much already and won't spoil the fun any further - play the game and find out for yourself!
To provide you with the best possible experience, I created three separate modes. Each mode displays the renders with a different pair of filters. Giving you the possibility to choose which setup is the most eye-catching for you!
I'll devote two weeks per month on the development of the game.
5 of 5
Become a patron to
Unlock 39 exclusive posts
Connect via private message
How it works
Get started in 2 minutes