Lack of Focus
is creating an X-Wing Podcast
Hey Folks,

First up, a big thank you for clicking through to even look at our Patreon, if you got this far we assume you listen to the show and for that we thank you!

We decided to set up a Patreon specifically for Lack of Focus as we wanted to be as transparent as possible with what we are doing with your money.
Whilst we do the show because we enjoy it, we understand that some of you would like it split off from DiceHate so that it is easier to consume with less noise from other content.

So, here we are.

We will continue providing the content for free on the DiceHate feed but if you want it to become its own entity than this is where you can make it happen.

We decided to go with a per episode model so that if we are not coming up with the goods, our Patreons will not be billed.  If you would like to throw a monthly payment instead, Kris still has his own DiceHate Patreon and you can throw it that way if you would rather have that type of billing.

Our goal is primarily to cover the costs of producing and hosting the show and we would like to be able to throw some rewards back to the people who have helped us out over the years.

As we get rolling, we will add more options and if you have any ideas please do not hesitate to get in touch!

Ed, Chad, Sean & Kris
Academy Pilot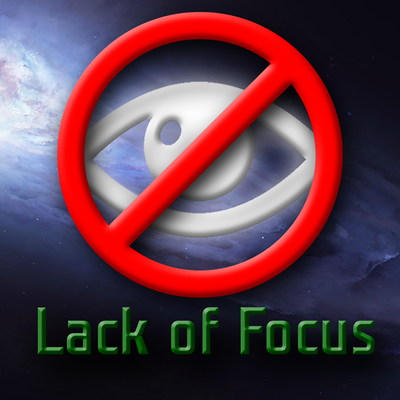 Do you just really want to support an X-Wing Podcast? Than this is the Tier for you!
 
A warm feeling of belonging for helping to keep the lights on!

A Set of exclusive Lack of Focus Acrylic tokens

Early access to the latest shows before they hit the RSS Feed

Access to Patreon Exclusive Content made just for our supporters.

Show up as a Patreon on the DiceHate Patreon

OK, this seems to be going well...

We will up our production of Exclusive Lack of Focus Acrylic tokens to twice a year, double the swag, no increse in price!
2 of 2
Hey Folks,

First up, a big thank you for clicking through to even look at our Patreon, if you got this far we assume you listen to the show and for that we thank you!

We decided to set up a Patreon specifically for Lack of Focus as we wanted to be as transparent as possible with what we are doing with your money.
Whilst we do the show because we enjoy it, we understand that some of you would like it split off from DiceHate so that it is easier to consume with less noise from other content.

So, here we are.

We will continue providing the content for free on the DiceHate feed but if you want it to become its own entity than this is where you can make it happen.

We decided to go with a per episode model so that if we are not coming up with the goods, our Patreons will not be billed.  If you would like to throw a monthly payment instead, Kris still has his own DiceHate Patreon and you can throw it that way if you would rather have that type of billing.

Our goal is primarily to cover the costs of producing and hosting the show and we would like to be able to throw some rewards back to the people who have helped us out over the years.

As we get rolling, we will add more options and if you have any ideas please do not hesitate to get in touch!

Ed, Chad, Sean & Kris
Recent posts by Lack of Focus
Academy Pilot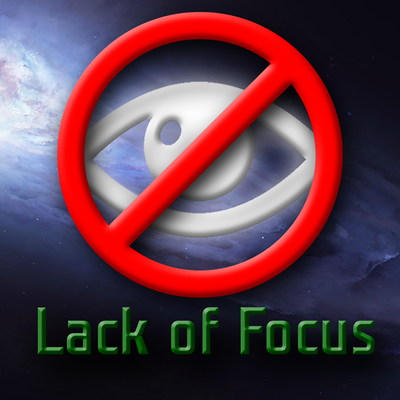 Do you just really want to support an X-Wing Podcast? Than this is the Tier for you!
 
A warm feeling of belonging for helping to keep the lights on!

A Set of exclusive Lack of Focus Acrylic tokens

Early access to the latest shows before they hit the RSS Feed

Access to Patreon Exclusive Content made just for our supporters.

Show up as a Patreon on the DiceHate Patreon