Rebekah Garvin
is creating resources for women
Select a membership level
Kind and Courageous
The basic level of support for our ministry. Patrons at this level will receive our New Moon Activity 16 page book PDF to print out for their family. 
Captivating Beauty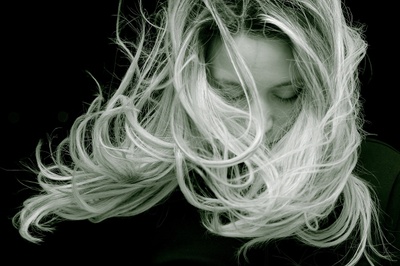 Support really starts adding up here. Patrons choosing this level will receive our Feast Rhythm Graph PDF to print out for their wall (5.5" x 28"). 
The Ezer Kenegdo
Patrons choosing this level want to help women across the world learn who they are in relationship to YHVH Elohim, what the assignment of an ezer kenegdo is and what repentance looks like on them. 
At this level patrons will receive TM's "What must I Believe and What Must I Do to be Saved?" Mindmap PDF to print out.  (18" x 24") 
About
Women across the globe are in bondage to religion in some form or another and they have been for thousands of years.
We all know it.
We all ignore it.
Especially the women.
It's time for this to change.
I'm inviting you to support a new form of emancipation:
Setting women free from man-made religion and it's abuse.
It's time for women to get eyes to see and ears to hear. They need to know what is going on. It is time for them to rise up and discover what the Creator made them to be. It's time for them to find the ancient path and walk boldly in it.
All religion is man-made. It was created to be the monster it is. It is doing what it was designed to do. It was designed to hide the Truth. It was designed to keep women (men and children) from knowing how to have life, now and eternally. I already am going up against this Goliath with the name of the Ancient of Days going before me, YHVH Elohim. But I need your help to speak to women of any age, of any status and in any place in life with more energy and power. I want to set them free from the evils of religion. I want to show them the ancient path. The only path that is not man-made. The only path there is off this sinking Titanic.
Your support will help me show women the path that they must take to be set free from the abuse of the religious spirit. It will help me show them what it is that they are to reject and what they are to embrace. Women must find this freedom and understand what their beauty is for. They need the Truth and they won't get it sitting in a church pew week after week...dying inside.
There is hope undiscovered.
There is a path that we must walk.
There is freedom to have.
Especially for women.
Thank-you for your over-the-top generous support empowering me to speak to women and assist them on their journey out through the following ways:
Ladies of Teshuvah Private Facebook Group
YouTube Video Teachings
LIVE Facebook Events
Printed Resources
Social Media Contact
Personal and Snail Mail Contact
Online e-Commerce Market
Local Workshops
National Conferences
As you can see in my goals, as my support grows I plan on doing even more than the above list to serve Yahovah's daughters. Do you want to experience blessings? Then generously support me monthly and watch as the King of the Universe YHVH Elohim blesses you! Your monthly support will allow me to focus my mission and get to the heart of women everywhere and set them free.
When I reach $700 per month I'll be able to cover all our ministries bills.

1 of 9
By becoming a patron, you'll instantly unlock access to 1 exclusive post
By becoming a patron, you'll instantly unlock access to 1 exclusive post
Recent posts by Rebekah Garvin