Andrea
is creating Blog Posts on a Life of Reflection
Select a membership level
Behind The Scenes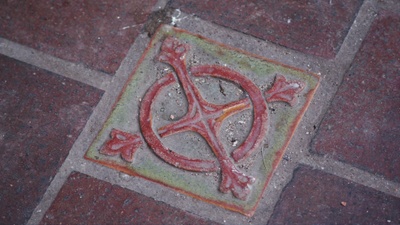 Email me a topic, and I'll use it as part of my 1/month Patron-exclusive longer form reflections.
About
Hi all! 

Earlier this year, I launched a project called "TransNational - Reclaiming the Roadtrip". Due to the time constraints of seminary, I had to suspend work on the roadtrip project. While unfortunate, there is a silver lining: ya'll's support allowed me to generate enough material to begin work on the book. The first six chapters have been outlined, and I will continue to work on it as I can around school. The book is currently targeted for a May 2018 publication, and with a bit of luck, the date will hold.

*deep breath* 

That brings us to the evolution of this work, and this project.

One thing I learned on the road trip project was how important reflection and process are to me, and to us as a larger fellowship of humanity. Seminary is only furthering that need, especially as I move into more public witness and social justice actions/education. 

I want to share that reflective experience with you. Together, I firmly believe that we can do learn from each other, and form partnerships that will move us ever forward towards the Beloved Community.

To that end, I have rebuilt this project to serve as an accountability mechanism. If you want to help me with the everyday expenses of my journey, thank you. If you do not, same thing - thank you. 

I create, and distribute freely, #DailyReflections on Facebook and Twitter. I also write longer form reflection pieces, which are typically posted on my blog. Those longer form pieces will move here, and my accountability mechanism is one per month. Each piece will, in some way, reflect on my seminary experience as it relates to the world at large.

You'll notice that I have removed the tiers of rewards from this project. I did so because I honestly do not know what to do with them in this project - but I'm happy to take special requests. Want me to reflect and write on a particular topic? Let me know. Want something different? Let me know. Otherwise, I'll just be over here muddling through this thing called life.

Your support means the world to me, be it financial, emotional, intellectual, spiritual, or what-have-you. 

Thanks for coming along, folks - I greatly appreciate it. 

Sic itur ad astra, excelsior!


I chose $300/mo as my goal because this is about what my expenses for school cost - which is mostly centered around the twice-yearly Intensive courses and other miscelleneous bills (like the $1600 career evaluation I needed to take as part of the process.) Student loans do great things, but they only go so far.
1 of 1
By becoming a patron, you'll instantly unlock access to 10 exclusive posts
By becoming a patron, you'll instantly unlock access to 10 exclusive posts
How it works
Get started in 2 minutes