Laveau Contraire
is creating Drag Queen Performance Art & Music w/ a lil motivation & magic!
Select a membership level
Teach Me How To Slay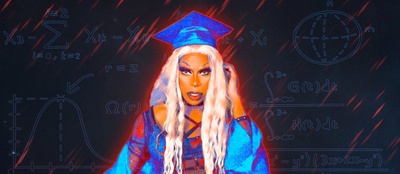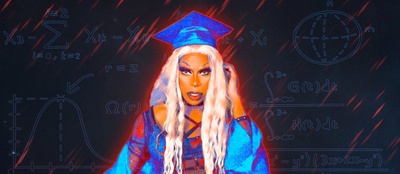 The number 3 represents creation, magic, and movement. It symbolizes the mother, father, child trinity, the holy trinity, and the birth, life, death cycle.
The number 3 promotes creativity, curiosity, and joy. When tripled, it's vibration is amplified, representing an growth and increased confidence. Don't idle, confidently move forward and embrace the magic in your life ✨
The Teach Me How To Slay Tier includes:
Access to the Patron-only content feed
Behind-the-scenes pics & videos
Exclusive voting power in Patron-only polls
Au Contraire
The number 5 is the pivotal number between 1 and 9. It symbolizes change and adventure and promotes independence and free thinking. There are 5 senses, 5 fingers on each hand, and 5 points to a pentagram. When seen tripled, it's vibration is amplified representing a positive change is coming. This could mean a material change or something more personal. Either way, buckle up and embrace the newness in your life. ✨
The Au Contraire Tier includes:
Access to the Patron-only content feed
Behind-the-scenes pics & videos
Past Performance Videos
Exclusive voting power in Patron-only polls
Time-lapse makeup videos
Early access to tickets for Contraire Corp events
STUN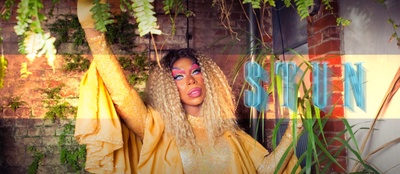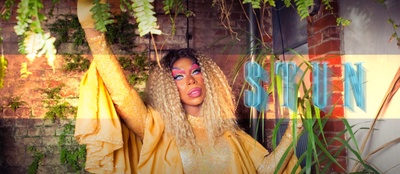 The number 11 represents a connection between your heart and the universe. 11 symbolizes balance between the worlds of light and dark, masculine and feminine, heaven and earth and the seen and unseen. Use this as an opportunity to find balance between these two worlds and bring them into equilibrium. When you see 11:11 it is suspension in time where nothing matters but the present moment.
The STUN Tier includes:
Access to the Patron-only content feed
Behind-the-scenes pics & videos
Past Performance Videos
Exclusive voting power in Patron-only polls
Early ticket access for Contraire Corp events + a discount code for 20% off ticket 
Time-lapse makeup videos + in depth tutorials
Patron-only photos every month
Performance video from shows throughout the month
About Laveau Contraire
Hi there! Welcome to my Patreon!
I'm Laveau Contraire, a drag queen extraordinaire from New Orleans, LA.
🥳
I've been putting audiences under my spell since 2015, and strive to bring magic and wonder to every heart and mind I touch. Shortly after starting my drag journey, I was crowned the winner of Tumblr's Drag Race Cycle 7 and won the opportunity to host and produce Cycle 8.
👑
Determined to translate that success to the "real world," I competed in my first pageant and was crowned Miss Appletini 2017. Since then, I have expanded my artistry to include hosting, producing, live singing, original music, celebrity impersonation, improv, drag mothering, drag wrestling, and am always looking to expand my horizons. I'm passionate about making drag accessible to audiences of all ages and also participate in Drag Queen Storytime events throughout the gulf coast.
💜
Known for non-stop shenanigans, this good witch always brings down the house! 🏠👠
Patreon is a platform where fans can support artists' endeavors by making a recurring monthly payment in exchange for exclusive content.
💜
After picking your pledge tier, you'll be charged at the beginning of each month and receive access to a Patreon-only feed of behind the scenes photos and videos that's updated throughout the month. At the higher tiers, you'll receive special gifts in the mail and personalized videos in your inbox.
In recent years, the universe has been speaking to me through the presence of repeated numbers showing up constantly in my life. In an effort to not ignore the signs, I started seeking information about the different meanings of the numbers. For this reason, my pledge tiers are set at $3.33, $5.55, $11.11, $22.22 and $50.50. Each tier comes with different perks and includes all of the perks from the lower tiers.
💜
I'm excited to use Patreon as a way to connect with fans in a new way and value your engagement. If you have any feedback about rewards that you would like to see or that aren't working for you, please let me know.
I have sooooo many ideas! 💡
I've dreamed up albums, videos, live shows, performances, and so much more that I will be creating over the next few years and I would love for you to be a part of the process. I am constantly seeking to learn and grow in my craft. I hope to use Patreon as a means to increase my production value, keep creating high-quality content, and to create financial ease around my creative endeavors. By becoming a patron, you'll get a behind the scenes look at what I'm working on and early access to all of the things I'm working on.
I appreciate everyone who makes the decision to support me via patreon. Every dollar counts, whether it's $1 at a show or the highest possible tier, and I'm beyond grateful for single one. I make art to inspire the world to wake up and embrace the magic in their lives. Thank you for inspiring me to continue this work. I do it all for you. Now, let's make some magic! ✨
At 15 Patrons, I will post my Rupaul's Drag Race Season 13 Audition! 
1 of 2
By becoming a patron, you'll instantly unlock access to 20 exclusive posts
By becoming a patron, you'll instantly unlock access to 20 exclusive posts
Recent posts by Laveau Contraire
How it works
Get started in 2 minutes