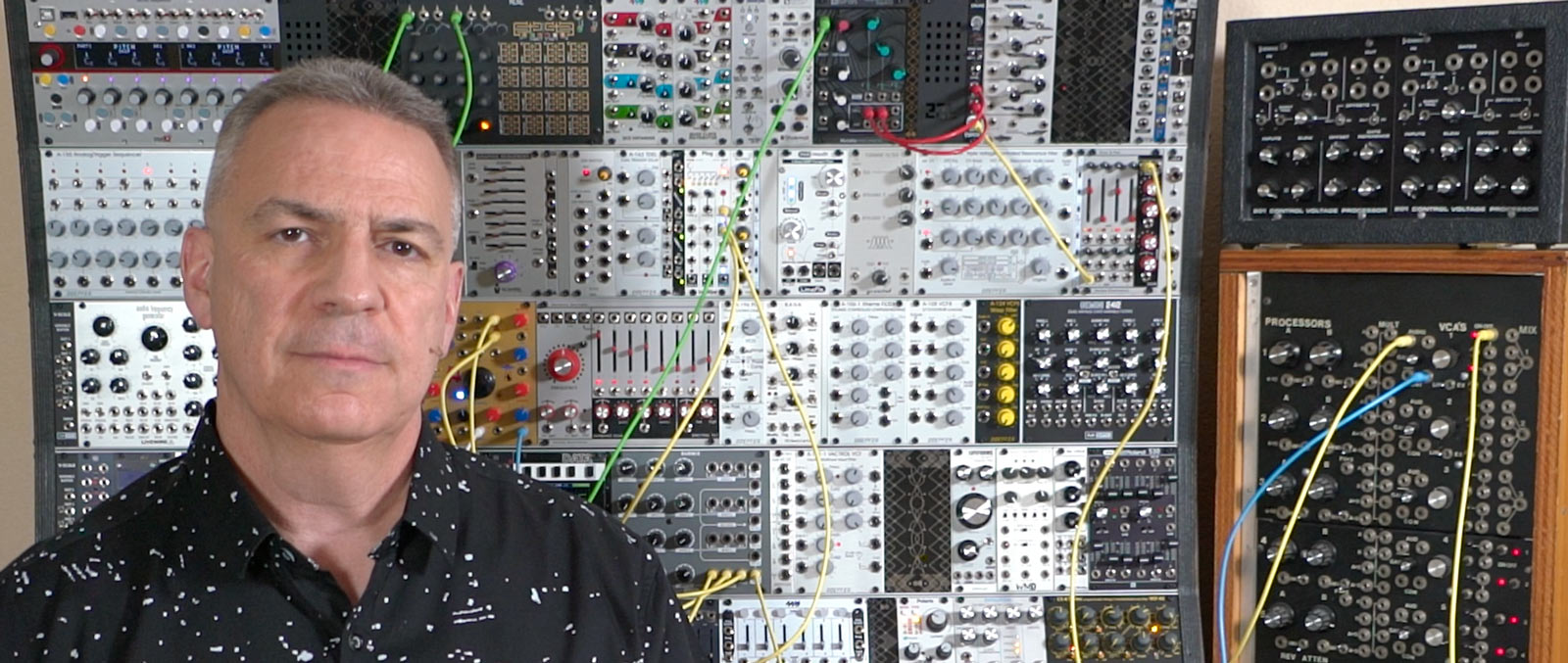 Mastering modular synthesizers can be a challenge: There are well over a thousand different modules to choose from, and all too few are intuitive to use. I want to help you gain a deeper understanding of the modules you own, and make better purchase decisions when you decide to add to your system. I already have
four Learning Modular Synthesis courses
online, am co-writing 
a book on modular synthesis
, and have 
a web site
with additional information such as 
a glossary for beginners
.
This Patreon page is the next level
. Here I share module deep-dives and general synthesis techniques. The videos and articles I create are not just simple unboxings or filter sweeps; I spend a lot of time with my electrical & software engineer hats on learning how each module works, then explain the important bits to you. Along the way I share multiple ideas of how to use it in your own sounds and music, as well as reaching into the past for a bit of history. Learning Modular Patrons get exclusive additional material on modular synthesis, plus see exclusive videos for a variety of modules. I also bounce ideas off of you for new projects I am working on (such as Patch & Tweak, the new modular synthesis book I'm helping write), and in general share my thoughts on modular synthesis based on my many years playing and designing these beasts. This is also a great community where you can feel free to ask questions and share.
So who the heck am I? I learned synthesis as a teenager in the late 70s on a modular Steiner-Parker Synthasystem. A PAiA modular was my college dorm companion; shortly after graduating, I landed an engineering job at Sequential Circuits where 
I created Vector Synthesis
, and went on to work for Digidesign, Tom Oberheim, and Roland. During this time I wrote for Music Technology and Keyboard magazines, was Technical Chairman of the MIDI Manufacturers Association, and taught synthesis at UCLA Extension. After a few-decade detour with my wife (& fellow synthesist) through Hollywood creating graphics for films, broadcast, and corporate events, I'm back into modular synthesis, happily sharing what I know with users both new and old. Thank you for helping me share.