Lemoncielart
is creating fanarts and comics! ♥
Select a membership level
Mundane ♦ Mundano.
You are a mundane, you don't have a super power, but that doesn't mean you are weak at all! Some common people are smarter and stronger than supernatural beings and without them, the chaos would be absolute.
Eres un mundano, no tienes un superpoder, ¡pero eso no significa que seas débil en absoluto! Algunas personas comunes son más inteligentes y más fuertes que los seres sobrenaturales y sin ellos, el caos sería absoluto.
You will receive as a reward:
Recibirás como recompensa: 
 ♥ A big and lovely thank you! 
      • ¡Un norme y profundo gracias!
 ♥  Access to images in high resolution.
     • Aceso a imagenes en alta resolución
 ♥  Access to my feed from the Patreon community. 
      • Aceso al feed de la comunidad de Patreon.
 ♥ Access to the monthly poll to decide my next fanart.
      • Aceso a la votación para decidir mi siguiente fanart.
 ♥  Wips and exclusive captures. 
      • WIPs y capturas exclusivas.
 ♥  Access to the giveways and exclusive patreon promotions. 
      • Aceso a los giveaways y promociones exclusivas de Patreon.
Hunter in training. ♦ Cazador novato.
You have started your journey in the supernatural world but you are still a novice, you are learning little by little all the tricks but now you have the ability to see things that you couldn't before.
Has comenzado tu viaje en el mundo sobrenatural, pero aún eres un novato, estás aprendiendo poco a poco todos los trucos, pero ahora tienes la capacidad de ver cosas que antes no podías.
You will receive all the rewards of previous tiers + 
 Recibirás todas las recompensas de los anteriores niveles + 
♥ Propose a character or scene in particular of the fandoms exposed for the monthly fanart survey.
      • Proponer un personaje o escena en especial de los  fandoms   expuestos para la encuesta del fanart mensual. 
 ♥  Access to tutorials and tips.
     • Aceso a tutoriales y trucos.
 ♥  Linearts for coloring.
     • Linearts para colorear.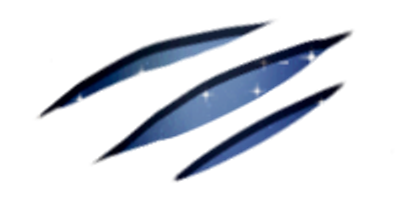 Hairy werewolf ♦ Hombre-lobo peludo.
You have been bitten by a werewolf and now you are part of one of the most influential  packs in the city. Your strength and your senses have developed and what is it to have a little lack of control in the full moon compared to the freedom of run naked in the forest?
Has sido mordido por un hombre lobo y ahora eres parte de una de las manadas más influyentes de la ciudad. Tu fuerza y tus sentidos se han desarrollado y ¿qué es tener un poco de falta de control en la luna llena en comparación con la libertad de correr desnudo por  el bosque?
You will receive all the rewards of previous tiers +
Recibirás todas las recompensas de los anteriores niveles +
   ♥ Propose a fandom for the monthly fanart.
       • Proponer un fandom para el fanart mensual.
  ♥ 5% discount on a commission [1p / m]
      • 5% de descuento en una comisión [1p / m]
  ♥ Priority access to information on future projects.
      • Acesso prioritario a información de futuros proyectos.
  ♥ Voting on polls about the destiny and decisions of some characters in Magic debt!
      • Votación en encuestas sobre el destino y decisiones de algunos personajes de Magic debt.
About Lemoncielart
Hello! My name is Maka, although perhaps you recognize me more for Lemoncielart and if you don't and you have found me by luck, I welcome you to my Patreon! Allow me to tell you a little about myself:
I am an self-taught spanish artist who decided to venture as a freelancer a couple of years ago  because life isn't complicated enough and they say you have to pursue your dreams, right? And because eating and having a roof is overrated(?)

My great passion and for what I started to draw, are books, especially the YA literature and making fanarts of these stories that I am passionate about makes me very happy. I also have a couple of comics in process about supernatural issues, unwise decisions, problems with demons and mostly lgtb main characters. In part this patreon is directed to all those projects of which I hope to be able to do step by step. If you dare to continue this adventure with me consider being part of my patrons!


♥ ♥ ♥ ♥ ♥ ♥ ♥


¡Hola! Mi nombre es Maka, aunque quizás me reconozcas más por Lemoncielart y si no lo haces y me has encontrado por casualidad, te doy la bienvenida a mi jPatreon. Permíteme que te cuente un poco sobre mí:
Soy un artista español autodidacta que hace un par de años decidió aventurarse como ilustradora freelance porque la vida no es lo suficientemente complicada y dicen que tienes que perseguir tus sueños, ¿verdad? Y porque comer y tener un techo está sobrevalorado (?)

Mi gran pasión y por lo que comencé a dibujar son los libros, especialmente la literatura YA y hacer fanarts de estas historias que me apasionan me hace muy feliz. También tengo un par de cómics en proceso sobre temas sobrenaturales, decisiones imprudentes, problemas con demonios y protagonistas LGBT. En parte, este Patreon está dirigido a todos aquellos proyectos de los que espero poder contaros poco a poco. ¡Si te atreves a continuar esta aventura conmigo, considera ser parte de mis patrons!


As a patron you can expect a lot of rewards depends of the category you choose. You can see all the rewards on the side widget! But also you can participate in a lot of events, vote in the poll for what I'm drawing next each month, get discounts on commissions and early access to exclusive material about Alphabite and Magic debt, the comics I'm working on:

♥ ♥ ♥ ♥ ♥ ♥ ♥


Como patron, puedes esperar muchas recompensas dependiendo de la categoría que elijas. ¡Puedes ver todas las recompensas en el widget lateral! Pero también puedes participar en muchos eventos, votar por el fanart que dibujaré el próximo mes, obtener descuentos en comisiones y acceso temprano a material exclusivo Magic debt, otros proyectos en los que estoy trabajando:

M A G I C    D E B T
Blair begins to be extremely bored of her confinement in Hell, as a greater demon has the need to corrupt souls but even that makes her unhappy. Until she hears a call, it's the first time in four thousand years that someone is able to gather enough power and elements to call her, and Blair is intrigued at least.
Samantha has always been raised around witchcraft, her mother was a witch, her grandmother was a witch but they were free and Sam isn't. Since she was little she was the payment of an unfortunate debt from her mother and forced to serve the worst family of hunters that probably exists, they are responsible for killing people like her, people of nature corrupted by magic.
She only wants to get out of this life as a servant, but Heaven doesn't seem to want to help her and when Heaven turns it's back ... You can only call Hell.

♥ ♥ ♥ ♥ ♥ ♥ ♥


Blair comienza a sentirse extremadamente aburrida de su confinamiento en el Infierno, y aunque un demonio mayor tiene la necesidad de corromper las almas, incluso eso la hace infeliz. Hasta que oye una llamada, es la primera vez en cuatro mil años que alguien puede reunir suficiente poder y elementos para llamarla, y al menos Blair se siente intrigada.

Samantha siempre ha sido criada alrededor de la brujería, su madre era bruja, su abuela era bruja, pero eran libres y Sam no. Desde que era pequeña, fue el pago de una deuda desafortunada de su madre y obligada a servir a la peor familia de Cazadores que probablemente existe, son responsables de matar a personas como ella, personas de naturaleza pervertida por la magia.

Ella solo quiere salir de esta vida como sirviente, pero el Cielo no parece querer ayudarla y cuando el Cielo te da la espalda... Solo puedes recurrir al Infierno.

I'll be doing a lot of events here, in Patreon, like contests and polls for things that will happen in Magic debt, tutorials, linearts for coloring, etc. Also you can get the chance to win some prints and if we reach the Patreon's goals I will giving gifts to every patron!

♥ ♥ ♥ ♥ ♥ ♥ ♥


Estaré haciendo muchos eventos aquí en Patreon, como  concursos y encuestas
para cosas que sucederán en Magic debt, tutoriales, linearts para colorear, etc. También puedes tener la oportunidad de ganar algunas prints, marcapáginas... ¡Y si alcanzamos los objetivos de Patreon, estaré dando regalos exclusivos a cada patron!
If we reach this goal I will be capable of doing TWO fanarts polls for month!

___________________________

¡Si alcanzamos esta meta, seré capaz de hacer DOS encuestas de fanarts por mes!

1 of 1
Recent posts by Lemoncielart
By becoming a patron, you'll instantly unlock access to 75 exclusive posts
By becoming a patron, you'll instantly unlock access to 75 exclusive posts