Leo Daedalus
is creating Labyrinth•Flights
Select a membership level
Standby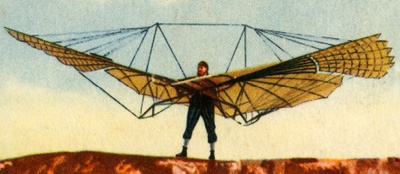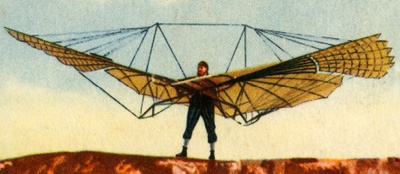 Under $5: You receive every issue as long as I'm breaking even. I don't expect that to be a problem but hey, that's the deal. I'm good enough at losing money without needing a special project for it.
Domestic
$5 & up: Guaranteed delivery in the U.S. (Or International Standby if outside the U.S.)

International
$10 & up: Guaranteed delivery worldwide. (Or Domestic with heroic added support.)

About Leo Daedalus
I've about had it with the 21st century and its wacky antics.
The whole third millennium, really.

So I'm going old-school. Doing a zine.
Black toner, recycled paper, small page count. Nothing fancy.
Not available digitally, nowhere & nohow.
Featuring
Ontological Mischief • Epistemological Comedy
Inner Science Projects • Meditation Sportscasting
Thoroughgoing Ludicrousness

Subscription Particulars
Sign up for a Patreon tier and hit me with your best mailing address.
Your account is charged monthly, but the zine is published irregularly (between monthly and quarterly). Therefore your Patreon charge is technically "general support" rather than a "subscription."
Choose your own rate. Read the details.
If you can't afford the $2 minimum, here's how to ask for a free subscription.
Conversely, if you can kick in more you'll help subsidize the folks on Standby.
The Backstory
At 17 I had an epic supramundane experience, a foray to somewhere that felt as much more real than waking life as waking life feels to a dream. And that was just the beginning. Thing is, I grew up steeped in rigorously skeptical scientific materialism. My experiences were ontologically verboten. But they were unignorable and tsunamic.
Under different circumstances I would have gone off and done the mountaintop yogi thing. But my inner career counselor didn't have that brochure.
✈
The brochure I had was called
The World Needs Another Struggling Artist
. It had sections on writing, performing, comedy, filmmaking, music, visual arts, and, oddly enough, hosting your own talkshow. You were supposed to pick one and stick to it but I spilled absinthe on the instructions, so I did them all. There was also a disclaimer about economic fecklessness but hey, who reads the small print?
In 2019 I moved to Los Angeles to get serious about a comedy career. I'm glad I did. It confirmed what I already knew in second grade: I'm not cut out for primate social games. The beach was righteous though. Then 2020 hit. Anna and I moved back to Portland like we'd never left. Incidentally, LA in 2019 is where
Blade Runner
takes place.
✈
Between fleeing LA with nothing to show for it and everything else that 2020 put us all through, I hit bottom. I'm no stranger to depression, anxiety, and generally feeling like psychic shrapnel. There's a whole section about that in the
Struggling Artist
brochure. By autumn it all came together in a symphony of desperation. The Ode to Joy played backwards, the way Tipper Gore likes it.
And then — something clicked. Years, decades, of hard thinking and meditation and
practice
came together, all in a span of seconds, just days after the West Coast wildfires had settled down enough that we could go back outside and breathe. How's that for poetical?
✈
On paper, my life looks like the restless dash-and-zigzag of a mad squirrel. Only, it never felt that way. The ceaseless meandering, the dead ends, the abrupt turns — it may be a hopeless business model, but it's also how you learn a maze. Which, in an elliptical nutshell, is what this zine is "about."
So, if you don't take "imponderable" for an answer; if "Row, Row, Row Your Boat" gives you chills; if you like works-in-progress, musings on artistic process, and papery hijinks in the rain — and especially if you like your Minoan mythology peppered with Sanskrit — then have I got the anachronistic, small-batch, corner-stapled project for you.
There will be shenanigans.
Let's not forget the obvious: you can take the mammal out of the comedy career, but you can't squeeze the nonsense out of the mammal. There will be shenanigans. Possibly even tomfoolery.
✈
See you on the tarmac,
Leo Daedalus
PDX post-2020
PS. More on the backstory
here
.
I'll post a video in which I attempt to explain a topic of your choosing to a dog. (Topic decided by vote/lottery/divine fiat.)
1 of 4
By becoming a patron, you'll instantly unlock access to 6 exclusive posts
By becoming a patron, you'll instantly unlock access to 6 exclusive posts
Recent posts by Leo Daedalus
How it works
Get started in 2 minutes