Levi Clay Transcriptions
is creating Music Videos & Lessons
Select a membership level
Access To Private Facebook Group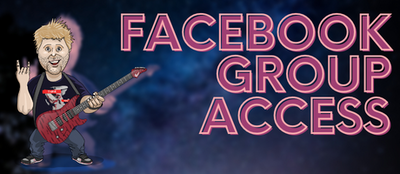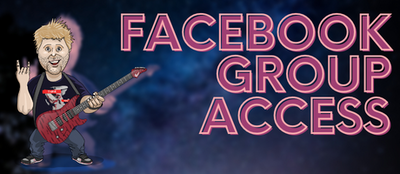 For just a few cents a day, you'll get access to my Patreon feed, and closed Facebook community group. These will contain exclusive, Patreon only content.

Transcription Challenge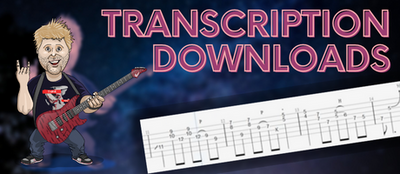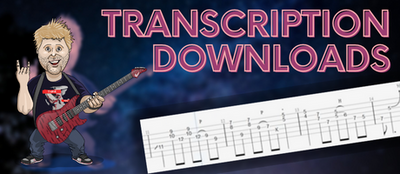 Become a member of the Transcription Club - download tabs posted to Patreon and participate in my monthly Transcription Challenges.

Includes access to all previous perks!
Weekly Ear Training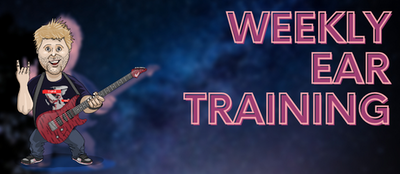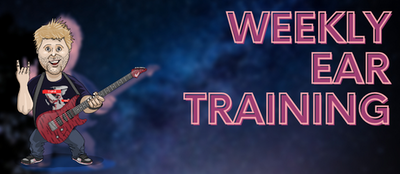 Get access to my weekly guided ear training sessions - take your ear to the next level.

You'll ALSO appear in my Youtube video credits screen while you're supporting me.

Includes access to all previous perks!
Includes Discord benefits
About Levi Clay Transcriptions
Hello, one and all! If you've taken the step to click on a link to this page, it's fair to say that I already like you quite a bit, but as you're not a captive audience yet, why don't I tell you who I am, and why I'm doing this?
11 years ago I quit working for the man. It probably wasn't the most calculated move (living in London it was essentially suicide!), but somehow over the last decade, I've managed to do alright for myself. I've completed over 1000 music/guitar transcriptions for various websites and publications, taught 100s of students, held an amazing positions at magazines, teaching websites, schools, and publishers. I've travelled the world, met my heroes, released albums, books, DVDs, and so much more!
So What's Changed?


In all honesty? A lot. While I still am immensely grateful for the opportunities I've been given, and will continue to take, I don't want to answer to someone else. I want to answer to me. I want to be confident to say the things that people need to hear without the fear of losing work because of it.
I absolutely live for education and entertainment, but at the same time, my sense of humour doesn't always sit well with clients or advertisers. While I completely understand this, I don't want to ever find myself in a position where I'm censoring what I think or feel to secure a paycheck. This hasn't happened, and I won't ever let it happen, but I HAVE been in meetings where I've been told "you can't post that on Facebook, they might want to advertise with us one day". I don't ever want to have to bend that knee. I make content for YOU. I owe you guys the truth.
I want to be here to tell you what I think, expose scumbags, devote my time to you... but also feed my family, so to Patreon we go!

What Can You Get?


In terms of what I can offer you in return for your patronage, there are many options.
$1 per month - Group Member
The perfect level for passive support. At this level patrons will get access to my exclusive Patreon feed, along with membership to our private Facebook group - this gives you round the clock access to a great community of people, and an inside peek of what's going on with me behind the scenes. Help decide what videos are happening, learn, laugh, and be a big help!
$5 per month - Transcription Club
If you want to give me $5 a month, you'll get access to the "Transcription Club", you'll be able to download transcriptions I post, and submit your transcriptions to me for feedback on.
$10 per month - Weekly Ear Training Session
At this level you get everything previously mentioned, plus you'll be able to access all of my ear training videos AND your name will appear in the credits of my Youtube videos - take pride in being in the content you helped happen.
$20 per month - Weekly Guided Practice Routines
Since picking up the piano, one of the things that pushed me forward is going through guided practice routines. Literally sat and being told what to practice and then practicing along with the instructor. I LOVE this idea, and I want to bring the idea over to guitar. So once a week I'll give you a full practice routine which you can do along with me. Do it every day and you'll be bulletproof in no time!
$50 per month - Private Lesson
Here you'll get access to all previous perks, and I'll sit down with you once a month on Skype and we can get to work on making you the player or transcriber you want to be. Alternatively this could act as a mentoring session, or we can just shoot the breeze while I thank you profusely for being so supportive.
$300 per month - Channel Sponsor
That's a lot of money! But if you have the cash, or maybe you have a service or product you want to come up as pre-roll on my videos and get a vocal shoutout in my videos, then this is the tier for you
STRICTLY Limited to 3 people, and all plugs subject to review of content! 
What Are You Doing With The Money?


Transparency is everything to me. I'm incredibly lucky to be able to do as much as I already do, but I'm not in it to get rich! This page isn't for me to have an ever-increasing wage to retire on. While I absolutely have overheads I need to cover, I live for my work (as you can see from the time stamps on most of my transcribing videos), so once I'm sure I'm not going to be evicted or starve, all money I make is constantly being reinvested into making more content of better quality.
My videos have come a LONG way in the last five years, and that's thanks to all the things this page has helped me purchase. Lights, better cameras, high-quality microphones, upgraded interfaces, plugins, my studio decorations, a nice chair (don't neglect your back people!!) - but there's always more I can do to make my videos look and sound even better. Support here makes that happen!
So, if you're still reading this and want to support me, then check out the perks on the right. Alternatively, you can support me via one-off payments on Paypal at the following link.
paypal.me/leviclay


This is pretty special, not only have you changed my life, but you can make sure you get a video from me every day now! 
4 of 4
Become a patron to
Unlock 330 exclusive posts
Connect via private message
Recent posts by Levi Clay Transcriptions
How it works
Get started in 2 minutes