Libertades
is creating Chronicles and artwork
Select a membership level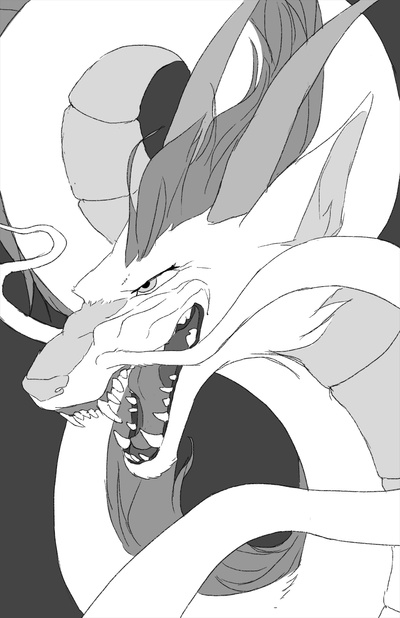 Lil Chroniclers
Thank you for your support!
As a reward you get:
To see my artistic content beforehand as well as exclusive sketches and WIPs of my work!
Weekly Wyvian and Lepidopdrakes sneak peaks! You get to peek at every weekly design before it's up for auction, your species suggestions for the next designs will also be taken into consideration with more priority
You'll be able to see previews and concept art from my series, The Book of Chronicles
The Seekers
Rewards:
Everything from tier 2$ plus:
Access to the Chronicles series: You'll be able to watch the latest Chronicles' chapter before it's up on Youtube!
You will be able to see my Patreon-exclusive Step by Step GIF pieces 
You get to peek at my animations' Work in Progress
You get 10% off in art commissions
You'll  have access to all my Youtube content beforehand
I'll draw an uncolored bust sketch for you!
You will be included in my YouTube videos special thanks!
THE AWAKENED
For being kind and awesome enough you will get everything and as much as I can give! All of the tiers rewards and:
20% discount in my commissions
You get to participate in a monthly, colored bust sketch raffle: 
If the amount of people in this tier is +3, I'll randomly pick 3 people from this tier each month and draw a sketch for them. If 3 or under, I'll draw a sketch for everyone in this tier.
About Libertades
Love who you are.

To live from the things we love, out of love, this is true freedom, the ability to simply enjoy and live instead of survive. I vow to live in freedom and show every person that may hear, you can be the greatest that there is! And what is art but a form of freedom? Music, paintings, stories, whatever tale my soul wants to tell in whatever media I am able to reach, this is what I do!

An animated "webcomic" inspired by the idea of a Narnia-like world. A fantasy tale about a long forgotten land that once worshipped humans as gods. Now trapped inside, Yarubi must unveil the secrets of this world in order to get back, but through her adventure, she will find shocking revelations that will change the course of things and change her life forever.


If you wish to volunteer to join the Chronicle's crew and assist in its making, just contact me and we'll discuss the details, I don't have much money to pay for your efforts and this project is mostly for fun and sheer ambition, but we can work something out :)


By becoming a patron, your support helps me continue this series!
Once I reach 30 patrons, I will make shipping rewards available for patrons! LET THE SHIPPING BEGIN (exclusive Chronicles' posters and merch!)
1 of 1
Recent posts by Libertades
By becoming a patron, you'll instantly unlock access to 357 exclusive posts
By becoming a patron, you'll instantly unlock access to 357 exclusive posts