Liberty Memes
is creating liberty & voluntaryism in the real world with the help of fans
Select a membership level
Get exclusive patron-only merch
Five Becomes 10 Thousand
If everyone in the lower tiers raises their pledge to at least this point, and the new pledges join at this rate, we'll hit the $10k mark and be able do amazing things in the world. 
$5 becomes a major statement. WOW!
Never Forghetti Mom's Spagetti
This level of sponsorship will support Liberty Memes until you decide to take it down. 
If everyone that has signed up at below this rate had started here, we'd be pulling more than $10,000 per month right now. WOW! 
Sticker Time!
Get this fun Liberty Memes sticker of Admin 2 & Ron Paul holding baseball bats & balls.
FYI: This is from a real photo of the two at Ron Paul's house in Texas
Commemorate Ron Paul & Admin 2's shared love of baseball
Liberty Memes Mug!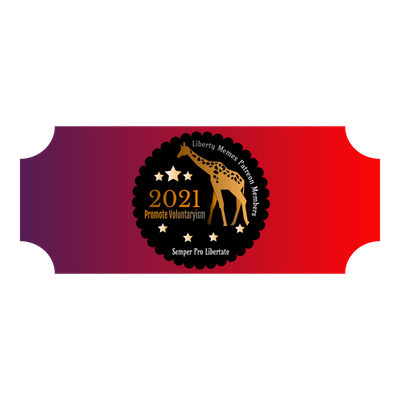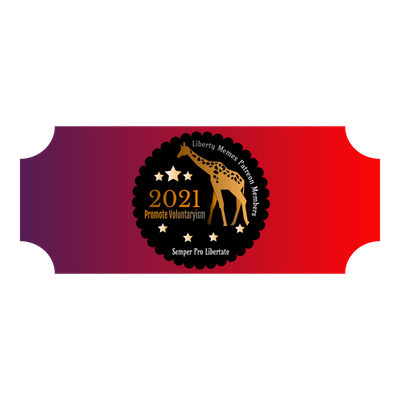 The new mug for 2021! 

Help us fund new projects and get yourself a knick-knack to sip from! 

The 2021 Liberty Memes Mug! Semper Pro Libertate!
Deputy Mayor of Liberty Memes!
Thank you for your generosity! 
The 2021 Liberty Memes Mug! Semper Pro Libertate!
About Liberty Memes
Since 2013, our goal has been to promote liberty ideals to the average person through humor, satire, and viral content. Before it was "taken down" in 2018, Liberty Memes was the page with the largest collection of liberty-oriented memes in history. We are proud to announce the creation of our Patreon page, offering the opportunity for our fans and like-minded individuals to reward us & sponsor our unique methods in promoting libertarian & voluntaryist philosophy, in exchange for premium content, fun gifts, and a patron-exclusive FB group.

DISCLAIMER: Patreon is a monetization mechanism for online creators. Kind of like a tip jar for a street performer. Signing up for Liberty Memes on Patreon means you are giving the admins of Liberty Memes a GIFT to use at their discretion. Although we promote many charities in our groups, this is not a charity fund. This is a reward for the work that we put in for liberty philosophy, giving lectures at liberty events and colleges, encouraging our audience to be charitable, and entertaining our audience over the past 6 years. 

Your sponsorship gives us the freedom to take on more projects and activities in the name of Liberty Memes. 

By becoming a patron, you'll instantly unlock access to 135 exclusive posts
By becoming a patron, you'll instantly unlock access to 135 exclusive posts
Recent posts by Liberty Memes
How it works
Get started in 2 minutes