Lily Kunning, Community Herbalist & Activist
is creating community supported herbalism & activism.
Select a membership level
Stinging Nettles
$1 a month may not seem like much, but when the community teams up it can help a LOT! (Did you know most Patreon folks get the bulk of their support at $1-2 a month levels? It's true- those small gifts mean a whole lot).

At this level, I'm gonna give you a shout out on-air during Beyond Theory!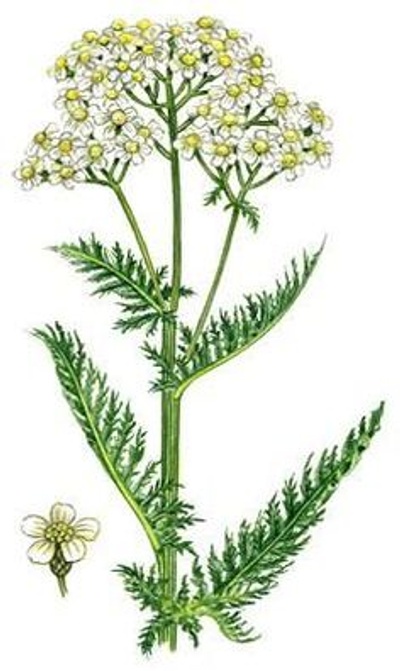 Yarrow
$2 a month may not seem like much, but when the community teams up it can help a LOT! (Did you know most Patreon folks get the bulk of their support at $1-2 a month levels? It's true- those small gifts mean a whole lot).

When you give at this level, You'll get a shout out on my radio show/podcast Beyond Theory, and you'll get invitations to local events as they happen!
Dandelion
Wow! I really appreciate your $5 per month and will send you some herbal goodies to show how much. (Please PM me with your shipping address.)

You'll also get a shout out on Beyond Theory, have access to my herbal blog, and get invitations to upcoming events.
About Lily Kunning, Community Herbalist & Activist
Hi, I'm Lily Kunning- an herbalist and activist in Columbus, Ohio. I have built several things since I moved here in 2012 including a visible herbal presence, a brick and mortar shop, a worker owned company, an indie media broadcast and podcast, an Herbalists Without Border chapter that runs clinics, and an organization that will run an annual herb conference. I want to do more and with your help, I can!

Currently, I need your support to pay my activist bills- I have a space for teaching, seeing clients, and running activist meetings that has a small rent. I have web hosting and podcast hosting bills. I need new equipment. Above and beyond those bills, I would love to quit side hustles and make amazing things happen in Columbus for a living. Every single person that give $1 or more a month helps me envision a better community and gives me the time to pursue the work to make it happen.

Here is what I currently do and want Patreon folks to support me in:
1. I run an Herbalists Without Borders Chapter and work with clients in the People's Clinic events. These are about to happen monthly, and wouldn't it be amazing to have them weekly?

2. I record and publish a weekly radio broadcast/podcast called Beyond Theory, about prefigurative politics (building a new, better world in the shell of the old). It is about artists, activists, and organizers who do the work to make the world a better place. You can listen anywhere you subscribe to podcasts, or livestream it on wgrn.org on Fridays at 11 AM.

3. I am leading and organizing with a wonderful group of folks on a new non-profit called Sassafras Ohio. We are working on several projects: an annual herb gathering (1st one Labor Day weekend 2020). The org works to preserve botanical medicine and holistic education for future generations. Other projects include Elder: an oral history project of interviewing herbal elders and archiving their histories, case studies, and teachings on the Sassafras website. Plant Allies: a networking database for folks interested or related to botanical medicine. And finally, Maiden Voyage:  a feminist sex, body, and relationship education class.

4. I teach wellness classes 6-8 times a year at Cancer Support Community, a non-profit dedicated to helping cancer survivors. I would love to make that happen more often. I try and counter bad information about holistic topics on the internet and in classes (especially about essential oil use). I have taught at the Ohio's Nurses Association's Wellness conference and created an online class on Essential Oil Safety.

5. I write monthly columns in the Columbus Free Press.

6. I teach Ohio's next generation of herbalists. I have a foundational class for 18 months and advanced apprenticeships beyond that class in clinical and apothecary work. I also do one-off workshops at conferences, in my classroom space, and for private groups.

7. I am working on building an group unschooling project (based on the Sunbury school model for central Ohio.

8. I am creating a database for barter and gift economies with an IT developer called Freedom Economy.

Here is what I want to do as this Patreon expands:
1. I want to expand how many clinics HWB can do (weekly would be great!) and need to spend time recruiting other practitioners, find new locations to host, and doing outreach to potential clients, practitioners, and partners.

2. I want to take Beyond Theory on the road. There are so many people working hard outside of Columbus, and I want to bring them to you!

3. I want to syndicate the show to the Pacifica network in addition to podcasts and live broadcasts. This requires outreach to member stations.

4. I want to find ways to fund the Sassafras gathering quickly, to move onto the work of logistics and programming. Not being able to spend enough time fundraising was what postponed the gathering from 2019 to 2020.

5. I want to offer a year's worth of free programing to Cancer Support Community and to local hospitals.

6. I want a scholarship fund for immigrants, refugees, single moms, and POC to take my herbalism intensives.

7. I am working with an integrative oncologist on a possible study including herbs in cancer treatment. We need to spend time writing grants, recruiting patients, and getting our study approved by OSU (no small feat!)

What else can I do with you support? Let's find out together. As these projects grow, building this Patreon will allow me to do more and gig for pay less. This community is thirsty for herbalism, activism, and change, and I want to be able to do this work.

You reading this is super exciting to me. If you partner with me, we will help the people of Columbus have more options, education, and herbalism. I truly believe that we (people and the plants) can change lives.

I publish my herb and activism blog here on Patreon- I intend on publishing all the exciting happenings as they happen. Partner with me to see amazing things begin to take form.

At this level, I can start getting equipment that allows me to take indie media for activists, artists, and organizers on the road. USB microphones are just the start of documenting the good work being done in the world!

It is a good start and I hope you'll help!
1 of 6
Recent posts by Lily Kunning, Community Herbalist & Activist