Lisa Ann Watkins (Animal Art by LAW)
is creating coloured pencil tutorials, Panpastel, DrawAlongs, critiques
Select a membership level
Video Access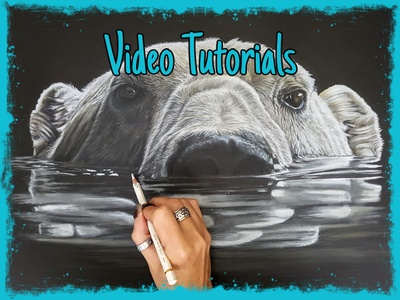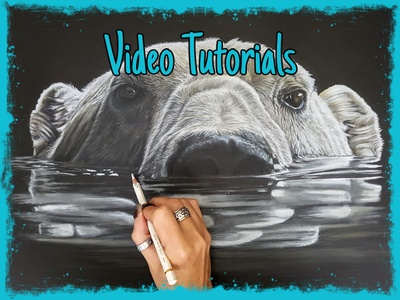 Just prefer to learn from watching videos? This tier is designed especially for you. You will have access to not only the hints & tips videos but also
ALL
of the main tutorial videos.
VIEW ALL OF THE MAIN TUTORIALS THAT YOU GET INSTANT ACCESS TO HERE
OVER 60 IN DEPTH VIDEO PROJECTS OR TUTORIALS NOW AVAILABLE  (This does not include all of the extra videos that are not official tutorials)
Early access to my 'hints & tips' videos.
Early access to all of my feature videos such as the Behind the Studio Door series & Guest Artist Tutorials
Exclusive entry to my exhibition Giveaways with prizes worth up to £300 & more!!
A chance to be featured in my written tutorials!
At least 1 copyright free reference photo complete with a line drawing
Exclusive snapshots of my current works in progress
Plus exclusive access to the official Hee Haw Appreciation Society
Advanced Access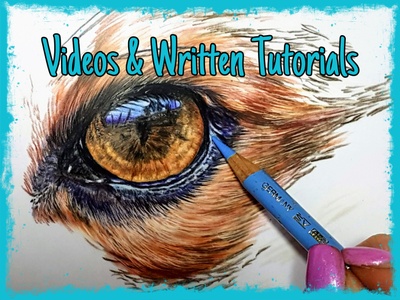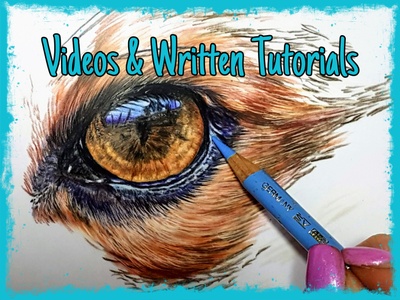 If you prefer to have the support of in-depth written content alongside ALL of the videos then this tier is for you.
VIEW ALL OF THE MAIN TUTORIALS THAT YOU GET INSTANT ACCESS TO HERE
You get even more behind the scenes access to how I work & of course it  includes...
ALL of the previous rewards from the Video Access tier...PLUS

MINI CRITIQUE SESSIONS - A chance for you to submit your work each month for critique & advice. This has proved invaluable those those taking part.
The downloadable digital tutorial or ebooks that sits alongside any of the longer in depth tutorial videos (this tutorial can retail on it's own for up to £10) & can be up to 50 pages long. Some months there will no written tutorial but instead there will be additional videos or live sessions. With the longer in-depth tutorials it will be broken down into several focus videos teaching specific knowledge. For example an in-depth dog tutorial could become separate full length tutorials focusing on eyes/nose/mouth/fur texture etc. 
Exclusive access to my Patreon only Livestream Q&A sessions where you get to ask me direct any of those specific questions or tips that you are stuck with.
Exclusive access to Guest Artist Programme (GAP) Tutorials & Q&A sessions
At least 2 more copyright free reference photos complete with line drawings (sometimes up to 10 or more bonus photos are provided )
Draw with LAW!
Limited (19 remaining)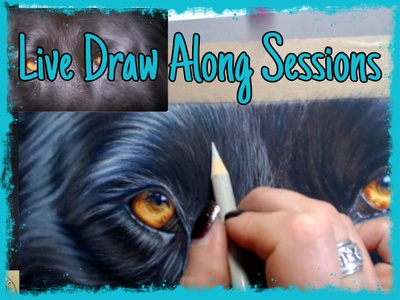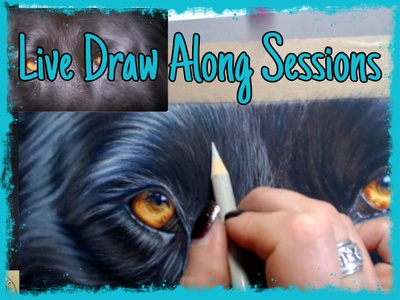 Prefer to take your work up to the next level & draw alongside me? 
As always, you get access to
ALL
of the rewards in the lower tiers but in this one you get to
join me for the live Draw with LAW sessions


You also get instant access to ALL of the previous DrawAlong projects HERE
You will be provided in advance with the reference image I will be using aswell as a recommended list of materials & then we will draw along together via a livestream.
You can choose to join in live on the day, simply watch from the comfort of your sofa with a cuppa of your choice & of course ask lots questions as we go along. These sessions are specifically aimed at advancing your skills, learning something new & pushing yourself outside of your comfort zone. 
About Lisa Ann Watkins (Animal Art by LAW)
*CLICK HERE TO VIEW ALL OF THE TUTORIALS THAT YOU GET INSTANT ACCESS TO WHEN YOU JOIN ME HERE AS A PATRON
PATREON TUTORIALS** ***
Welcome to my Patreon channel which is my main portal for sharing exclusive photos, videos, tutorials, hints & tips & much, much more. If you are truly looking to develop your coloured pencil and artistic skills, especially in learning how to portray animals then you will find everything you need right here. 
My name is Lisa Ann Watkins & I am the artist behind Animal Art by LAW. Over the last few years I have worked hard to master my skills in colored pencil & my work has both been published many times around the globe as well as winning many awards. I teach my techniques at workshops around the UK aswell as overseas & share all of my knowledge here with you on my Patreon channel.
My main focus is on creating animal art & up until the end of 2018 I was running a very well established pet portrait & wildlife art business. Due to the demand for more workshops, and the growth of my channel on here, I have now stepped away from the commission side of the business to focus full time on my teaching. My Patreon members benefit from everything that I have learnt and there is now a back catalogue of over 4 years of content.

FOLLOW THIS LINK TO SEE THE TUTORIALS THAT YOU CAN GAIN INSTANT ACCESS TO...PLUS OF COURSE THERE ARE REFERENCE PHOTOS, LINE DRAWINGS & LOTS MORE VIDEOS TO WORK THROUGH


Full length in-depth tutorial videos with full voice overs
Exclusive access to my GAP (Guest Artist Programme) with additional in depth real time tutorials
Downloadable In Depth digital tutorials (up to 60 pages long)
Short hints & tips videos focusing up close on how I use my pencils
A chance to have your work critiqued each month
Patreon Exclusive monthly Live Q&A sessions
Patreon Exclusive monthly Livestream DrawAlong sessions
Exclusive Live Guest Artist Q&A sessions & Tutorials
A chance to be featured in my written tutorials
Sneaky peeks at my current works in progress
Early access to new product demos
Patreon Exclusive art competitions with prizes worth up to £300 
A mentoring programme with critiques, written & visual plus verbal feedback too
Exclusive access to a private Facebook group created just for my students where you will get ongoing support within a wonderful safe community of fellow artists.
I answer all of your questions about how to start up &
develop your own portrait commission business
. I will also show you
how to use social media
as a platform to get your work out there & how to create a real, viable career from your art. It could be a specific aspect or your art or something that you need guidance on in your art career.
You can view more of how I work on my 
YouTube
channel or my 
Facebook
page.
So, if you feel that my teaching methods might suit you then please do join me and the other members on here. If you change your mind at any point there is n commitment to stay and you can cancel your membership at any time. I look forward to building long lasting relationships with everyone who chooses to support me as a member of my Patreon.
***Please note that when you sign up Patreon charges you automatically for the current month. I recommend that if it is the last week of the month that you hang on for a few days until the 1st of the following month. You will still have access to all of the previous content***
Thank you
Lisa Ann Watkins BA(Hons), UKCPS, CPCAM, AFC

If we reach this goal, which will be an absolute dream, I will be upgrading my camera & lens & using some of the monies each month to pay for me to go to wildlife parks etc to get more reference photos for you all. 
3 of 5
By becoming a patron, you'll instantly unlock access to 1,498 exclusive posts
By becoming a patron, you'll instantly unlock access to 1,498 exclusive posts
Recent posts by Lisa Ann Watkins (Animal Art by LAW)
How it works
Get started in 2 minutes