Lisa Ann Watkins (Animal Art by LAW)
is creating Colored pencil tutorials, Panpastels, Videos, Hints & Tips
Select a membership level
$9 Video Access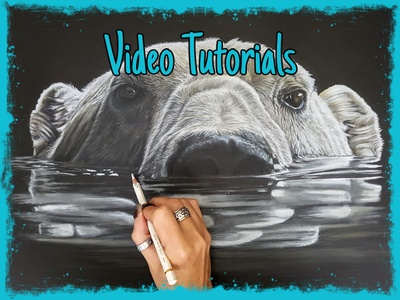 Just prefer to learn from watching videos? This tier is designed especially for you. You will have access to not only the hints & tips videos but also ALL of the main tutorial videos.


As of 1st April 2020 this means instant access to 31 full video tutorials totaling over 137 hours of in depth visual learning! (This does not include all of the extra videos that are not official tutorials)

Early access to my 'hints & tips' videos.
Early access to all of my feature videos such as the Behind the Studio Door series & Guest Artist Tutorials
Exclusive entry to my competition Giveaways with prizes worth up to £300 & more!!
A chance to be featured in my written tutorials!
At least 1 copyright free reference photo complete with a line drawing
Exclusive snapshots of my current works in progress
Plus exclusive access to the official Hee Haw Appreciation Society
$12 Advanced Access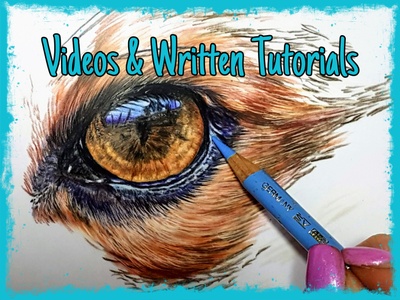 If you prefer to have the support of in-depth written content alongside ALL of the videos then this tier is for you.
You get even more behind the scenes access to how I work & of course it  includes...
ALL of the previous rewards from the $9 tier...PLUS
The downloadable digital tutorial or ebook that sits alongside any of the longer in depth tutorial videos (this tutorial can retail on it's own for between $8 & $20). These can be up to 50 pages long.  (As of 1st April 2020 on joining this tier you get instant access to 18 in-depth written tutorials totaling almost over 700 pages of in-depth learning!) Some months there will no written tutorial but instead there will be a 2nd or even 3rd full length video tutorial with voice over. Some months there can be up to 8 videos! With the longer in-depth tutorials it will be broken down into several focus videos teaching specific knowledge. For example an in-depth dog tutorial could become separate full length tutorials focusing on eyes/nose/mouth/fur texture etc. 
Exclusive access to my Patreon only Livestream Q&A sessions where you get to ask me direct any of those specific questions or tips that you are stuck with.
Exclusive access to Guest Artist Tutorials & Q&A sessions
At least 2 more copyright free reference photos complete with line drawings (sometimes up to 10 or more bonus photos are provided )
$15 Draw with LAW!
Limited (0 remaining)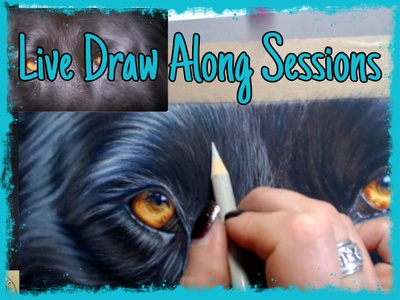 Prefer to take your work up to the next level & draw alongside me? 
As always, you get access to ALL of the rewards in the lower tiers but in this one you get to join me for the live Draw with LAW sessions. 

You will be provided in advance with the reference image I will be using aswell as a recommended list of materials & then we will draw along together via a livestream.
You can choose to join in live with the live drawing session, simply watch from the comfort of your sofa with a cuppa of your choice or of course just ask lots questions as we go along. These sessions are specifically aimed at advancing your skills, learning something new & pushing yourself outside of your comfort zone. 
These are a good taster ahead of joining me for longer online virtual workshop sessions.
About
***CLICK HERE FOR THE TUTORIAL LINKS LIBRARY PATREON TUTORIALS ***
Welcome to my Patreon channel which is my main portal for sharing exclusive photos, videos, tutorials, hints & tips & much, much more.

My name is Lisa Ann Watkins & I am the artist behind Animal Art by LAW. Over the last few years I have worked hard to master my skills in colored pencil & my work has both been published many times around the globe as well as winning many awards. I teach my techniques at workshops around the UK aswell as overseas. My workshops are sponsored by Clairefontaine. I am an official ambassador for Derwent Art & I am also an Invited Instructor for the SAA. I am also supported in my work by other brands such as Slice & Faber Castell.

My main focus is on creating animal art & up until the end of 2018 I was running a very well established pet portrait & wildlife art business. Due to the demand for more workshops, and the growth of my channel on here, I have now stepped away from the commission side of the business to focus full time on my teaching. My Patreon members benefit from everything that I have learnt over the years.

FOLLOW THIS LINK TO SEE THE TUTORIALS THAT YOU CAN GAIN INSTANT ACCESS TO...PLUS OF COURSE THERE ARE REFERENCE PHOTOS, LINE DRAWINGS & LOTS MORE VIDEOS TO WORK THROUGH


Short hints & tips videos focusing up close on how I use my pencils

Longer videos with full voice overs
Downloadable digital tutorials
Patreon Exclusive Live Q&A sessions
Patreon Exclusive Livestream tutorials
A chance to be featured in my written tutorials
Sneaky peeks at my current works in progress
Early access to new product demos
Patreon Exclusive art competitions with prizes worth up to £300
Exclusive Live Guest Artist Q&A sessions & Tutorials
A mentoring programme with critiques, written & visual plus verbal feedback too
Exclusive access to a private Facebook group created just for my students where you will get ongoing support within a wonderful safe community of fellow artists.
I will answer questions about how to start up &
develop your own portrait commission business
. I will also show you
how to use social media
as a platform to get your work out there & how to create a real, viable career from your art. I would like to develop this to a full mentoring programme in time but it is your choice as to what subject we focus on. It could be a specific aspect or your art or something that you need guidance on in your art career.
I also now offer
livestream webinars
or
'Draw with LAW'
sessions that will be included in some of the advanced tiers of rewards.
In the meantime you can view more of how I work on my
YouTube
channel or my
Facebook
page.
So, whether it is just to become a member of the very exclusive & official Hee Haw Appreciation Society or to sign up for 1 to 1 contact & support from me, I look forward to building long lasting relationships with everyone who chooses to support me as a Patron.
***Please note that when you sign up Patreon charges you automatically for the current month. I recommend that if it is the last week of the month that you hang on for a few days until the 1st of the following month. You will still have access to all of the previous content***
Thank you
Lisa Ann Watkins BA(Hons), CPCAM, AFC

By becoming a patron, you'll instantly unlock access to 895 exclusive posts
By becoming a patron, you'll instantly unlock access to 895 exclusive posts
Recent posts by Lisa Ann Watkins (Animal Art by LAW)