Lisa Richards
is creating Songs and Recordings Powered by the Magic of Coffee
Select a membership level
Cup of Joe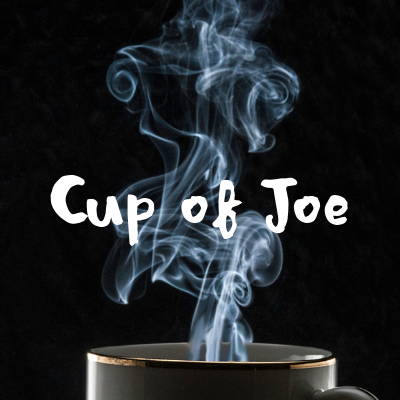 •
You get access to my Patron-Exclusive posts and content including photos and videos of what I'm up to. You will see each song grow and develop from empty space!
• Every month you will get a recording of the new song that I've written along with a copy of the lyrics.
Give me Espresso
YOU GET All Previous Rewards PLUS...
 Every month you will get a song from my vast back catalogue of recordings, along with the lyrics and the story behind the song.
You also get access to my complete back catalogue of recordings, released and unreleased. Currently 7 albums.
You get access to every new release, every single, every album or collection of new songs I make before the rest of the world. (in a digital format)
Make mine a Double Shot
All The previous Rewards PLUS...
Access to my complete back catalogue of songs including unreleased songs from way back, and live recordings and videos
4 times a year you get to suggest a song title or theme. I'll choose ONE from the suggestions and write a song. You'll get repeatedly  and publicly acknowledged and thanked if the song ends up being released as a single.
About
I'm very excited you have arrived at my Patreon page. 

Patreon gives you the opportunity to create with me, and me the opportunity to connect and create for you and with you. It is pretty special.

Who am I? What do I do? Well if you don't know me..  I write songs about life, love, the universe, being human....and many other things.  I record them, sometimes at my house and sometimes in other places (Like NYC, Melbourne, Austin Texas)  collaborating with amazing recording engineers, producers and musicians who add their delightful human touch to the songs.

CD's are very close to being a thing of the past and people find me on Spotify before I finish singing a song on stage. CD Players are disappearing at the speed of lightning. Now as a consumer, I LOVE Spotify and Applemusic, but as a music creator.... not so much. Even 'pop star' musicians have been hugely impacted by a drop in royalty rates and income because of streaming services... Imagine how that affects independent musicians.  

My answer to this conundrum.  Instead of making a CD, I'm making a world.. A world you can step into and be part of.  Be part of my team. My community. 

I also know that everyone is creative, and that making music is the birth rite of every human being... so I educate, teach, make videos, go live online to encourage people to sing and play guitar and write songs by sharing what I know, what I have learned over the years.

Join me on this journey of music, as a community member and a creator.

What is Patreon? •Patreon allows people who love what I do to support my creations by making a monthly pledge.
•You pledge as little or as much as you like (imagine 2000 people pledging $5 each...it adds up)!
•You are charged when you pledge and then ongoing at the beginning of each month.
•You can cancel your pledge or change your pledge amount at any time.
The idea is that this is halfway between a Netflix subscription and being sustaining member for a community radio station.

I'll do an online 1 hour concert/hangout for my Patreon People ...If you live locally you can hang out with me in person  during the concert.
1 of 3
Become a patron to
Unlock 36 exclusive posts
Connect via private message
Recent posts by Lisa Richards