Lizbie
is creating Monthly Merch Club
Select a membership level
Tip the Barista
Thank you so much for your support!

♡ 15% Discount: Etsy shop coupon code
♡ WIPS & Polls
♡ Discord Server Role
Includes Discord benefits
Freshly Brewed (USA)
Limited (19 remaining)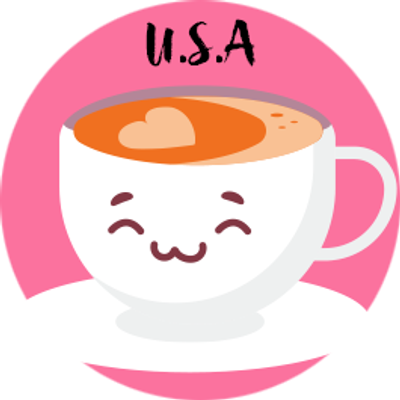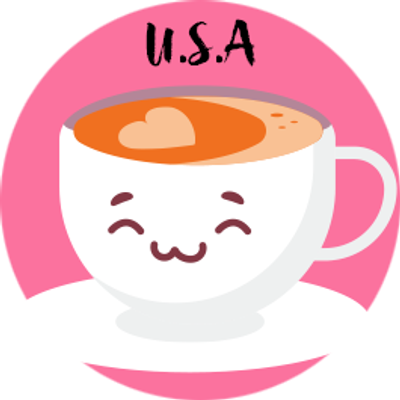 ~* For US Patrons Only! *~

♡ One Enamel Pin: An original design made exclusively for this club each month
♡ Vinyl Sticker: Matching stickers for your pin
♡ 15% Discount: Etsy shop coupon code
♡ WIPS & Polls
♡ Discord Server Role


Includes Discord benefits
Freshly Brewed (International)
Limited (9 remaining)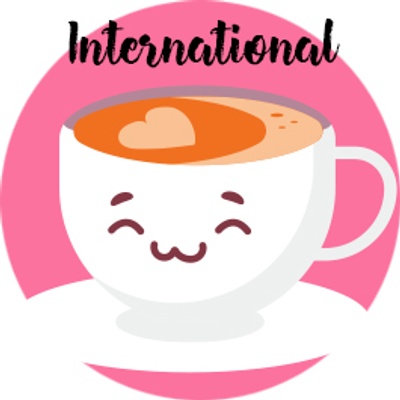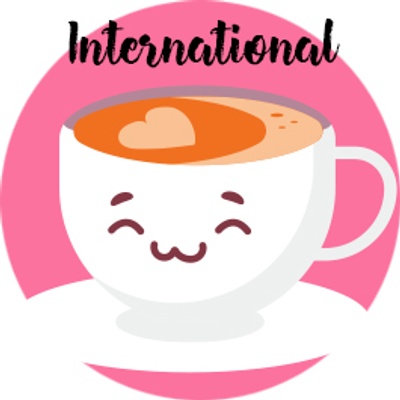 ~* For International Patrons Only! *~

♡ One Enamel Pin: An original design made exclusively for this club each month
♡ Vinyl Sticker: Matching stickers for your pin
♡ 15% Discount: Etsy shop coupon code
♡ WIPS & Polls
♡ Discord Server Role

Includes Discord benefits
About Lizbie

Welcome to Lizbie Cafe's monthly merch club.
My name is Liz & I currently live in Wisconsin. My passion is to make cute art. I am SO happy to go on an adventure in creating merchandise for you to enjoy & collect.

Pledge to "Freshly Brewed"
BY NOVEMBER 30TH
to get this pin in December!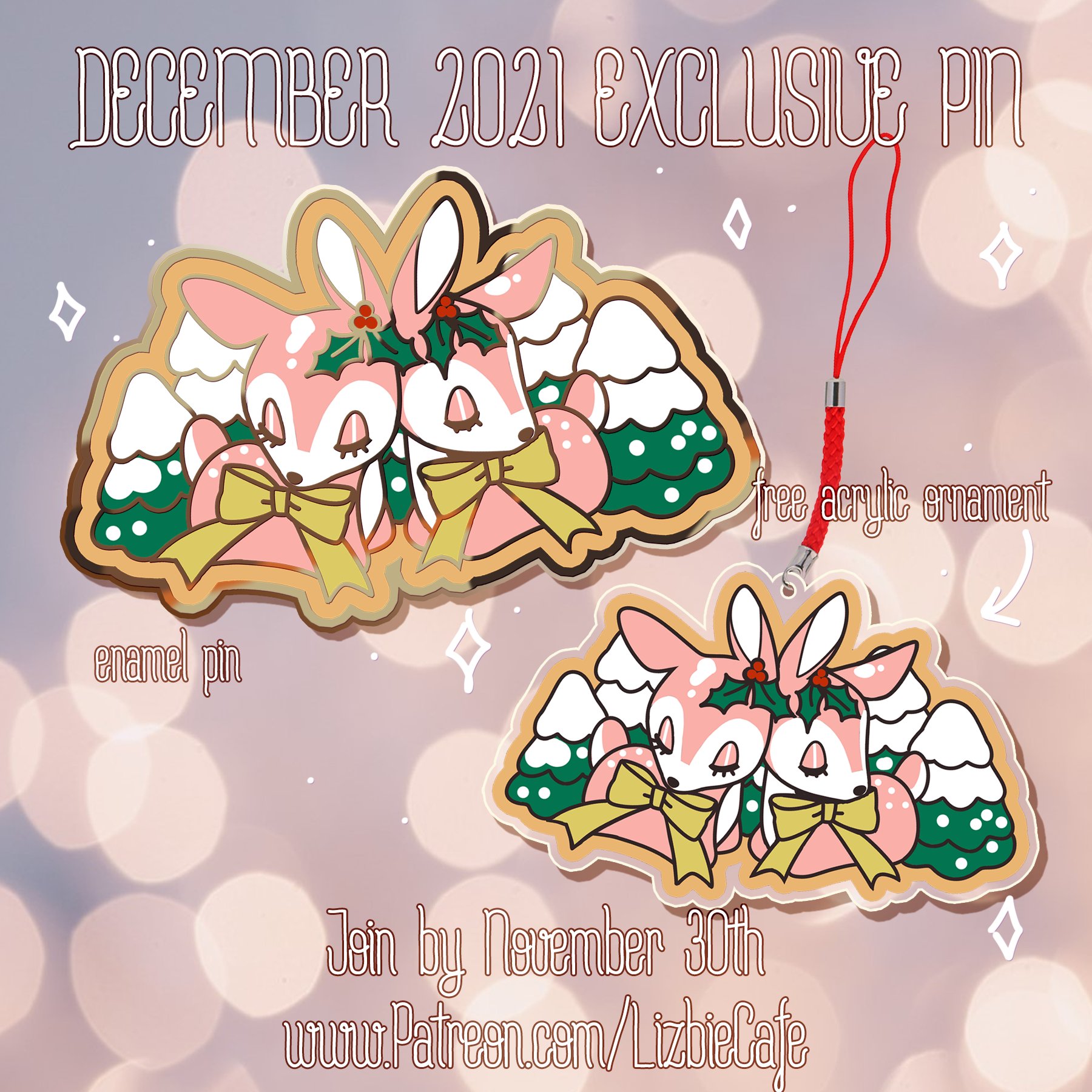 1.
Pledge to any tier to unlock all my posts & gain an exclusive discord role.


2.

You will only be charged at the 1st of each month. For example, if you pledge on December 10th, you will not be charged until January 1st.
~✧・゚*The Tiers
*・゚✧ ~
Tip the Barista: you gain access to private discord channels with an exclusive role as well as a monthly 10% coupon that will work in my Etsy store.
Freshly Brewed (USA&INT): you will receive an exclusive enamel pin design for that month in the mail along with a matching vinyl sticker along with the monthly discount and exclusive discord role.
~✧・゚*Receiving Your Rewards
*・゚✧ ~
1.
Your package will ship within the same month that you have been charged (Please keep in mind there is no set date as things may vary depending on manufacturing as well as shipping timelines)


2.

Each tier comes with shipping included with the price.


3.

USA shipments will be about 2 weeks for delivery. International can sometimes take up to 30 days.


What do you mean by "exclusive" pin?
Each monthly design is made specifically for this club. I will order a few extras to account for any defected pins, the extras will be given to patreon members first to purchase for the following month & then later, if any are left over, they will be added to my etsy store.

I joined on the 1st of the month, will I get that month's rewards?
Unfortunately no. You have to pledge before the end of the previous month for Patreon to add you to the billing cycle. If you pledge on the 1st, it will only count your pledge the following month.



If I order items from your etsy can my pin club ship with them?


Yes! As long as your items are ordered within the same month, I can package them all together. Please let me know via message or email!



Can I share my rewards?


Please!!! Show off your merch & feel free to tag me! I have a Twitter account as well as an Instagram, both @LizbieCafe! I also love seeing your rewards in my discord server! (*´◡`*)
I will be able to add to my enamel pin tiers with a deluxe edition for more pins per month & offer more merch options °˖✧◝(⁰▿⁰)◜✧˖°

1 of 1
Become a patron to
Unlock 19 exclusive posts
Connect via private message
How it works
Get started in 2 minutes