Lorka
is creating a Harp Album of Medicine Songs for Collective Healing
Select a membership level
Roots
Early Releases 
+
Special Video Content,
+
Behind the Scenes Footage
+ 
 Inspiration, Surprises and other things to make you feel special
This music is vulnerable and your support helps me grow beyond the limiting beliefs so that I can share it more openly. Your support nourishes me, and helps me recognize that this music is helpful and healing to others.
A brand new studio single, "Peacekeeping", will be available immediately upon joining, as well as other early and behind the scenes content.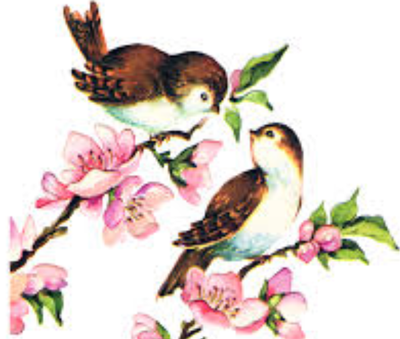 Songbirds
All the benefits from the Roots tier
+
Song Diaries : The inspiration behind the music
I will unpack the lyrics, images and concepts in individual songs and share them in posts (or videos, if I'm feeling ambitious!)
Medicine Makers
All the previous benefits of Roots and Songbirds tiers
+
Works in Progress 
Behind the scenes drafts of what I'm currently working on for the album, before they are finalized or public. See how the songs develop as I work on them and explore different conceptual, creative and sonic elements.  
+
Healing Resources
Tool, concepts,  practices, educational articles, practical knowledge, research and book recommendations for working with the themes listed on this page. 
At this tier I share resources that can help others who feel called to working with the themes that the music invites u to explore. This tier also gives me an opportunity to  describe where songs are coming from- something very personal for me. 
About Lorka
Help me make an album of raw and honest songs for collective healing. I'm self-producing and engineering the album, learning a lot along the way, and I need your support!


About the Album:


These songs took shape in what often seemed like a single breath, and what sometimes felt like my only breath. They came through during a time where I had no choice but to write.... when writing was a means to my survival. Music brought comfort, relief and spaciousness during a time when I came to know the depth of my aloneness alongside the depth of my resilience.
We live in a time of transition, where the structures and beliefs that have shaped our societies are being called into question. We are at the edge of a collective growth process that is painful and uncertain. Our capacity
to feel
during this time is directly linked to our ability
to respond
to our world. These songs were written to call back the parts of ourselves and each other that we have turned away from. They are intended to help us integrate the complexity of our losses on a felt level, so that we can respond to our world from a place of wholeness.
My attention towards shadow work is based on a belief that collective trauma and tragedy must be worked with through intergenerational efforts. In my own lineage as an Russian Jew, I am separated from the Holocaust by two generations of survivors.  I have come to understand the transference of trauma through my own experience, while also integrating epigenetic and ancestral research. This album speaks to the power of art to transmute pain into beauty, loss into growth and uncertainty into courage.
These songs come through in an inexplicable way... a raw and shaky, teary-eyed magic.  I have learned to listen carefully. These songs are beyond what I am capable of making alone. There is an intuitive guidance, a relationship with the unknown, which meets me half way.
I think of these songs as lullabies to wake us....  Invitations toward the collective process of waking up, becoming more human, and remembering everything we have forgotten. 
I am using Patreon as a platform to gather support, share my process as an artist and to bring more transparency to the themes and stories behind my music. I plan to share  the music alongside resources, tools and reflections on the inner work that has shaped the music... you can read more about that in the themes listed below...
Inherited Memory

Working with what is unresolved in our lineages, recognizing the capacity to shift unconscious behavior patterning in each lifetime & re-establishing a felt connection to our ancestors and to future generations
Shadow Work

Including the parts of ourselves and our societies that we turn away from, recognizing how we "otherize" each other through projection, blame and dehumanization, honest self reflection/ self observation and sincere willingness to grow, taking responsibility for how we fall short as a society and as individuals  
Grief/ Loss

Recognizing grief as a process of deepening our capacity for love, seeing grief as medicine that can be worked with to create a deeper relationship to life, honoring the pain of our world and our earth as humanity transitions and evolves
Relationship to Earth

Seeing the sacredness in all of life,  remembering the earth as our home, experiencing awe and witnessing the beauty of natural cycles and wisdom, living in balance with our home and its regenerative rhythms 
Longing & Belonging

Developing rituals to rebuild what has been lost, bringing reciprocity in our relationship to things that nourishes us,  deepening sense of place, home and community.
Love & Relations

Unlearning patterns of love that are based on fear, choosing conscious patterns where growth, expansion and change are included in love. Repair. New ways of understanding love and being in relationship. Deepening relationship to self.
Rebirth

Trusting the process of coming undone in order to restructure, recognizing when we have outgrown old world views, systems and dependencies, the recreation of the self and of society
If you would like to support my work and can not contribute directly on Patreon-- you can also...
-share this page, and my music, with your community
-follow me on Facebook, Spotify, Youtube and Vimeo
-offer to host a show for my next tiny tour
-send me a note and say hi <3
-join the mailing list on the webpage below
Hoping to see you soon! And thank you so much for the support!
Please visit my website to learn more and join the mailing list.
www.titlewillcome.com

When I reach this goal, I will help a young, female artist record a first-time demo in my DIY studio.  

I want to help others come into their voices as part of my work.   One of the most important things I can do as an artist is to support the creative development of those around me- especially when it comes to expressive art. 

It's challenging to find the resources to record and release your work when you are starting out. When I reach this goal I'll ask Patrons to nominate a songwriter or poet who would benefit from this support



1 of 2