Louie's Loops
is creating fun stuff out of yarn.
Select a membership level
Goblin Tier
Become a play-tester for Stitch'd!
Get access to secret Stitch'd rules extra early.
Access the printable version of Stitch'd.
See behind the seams content early access to future projects.
Patreon exclusive sales and discounts.
Orc Tier
Limited (27 remaining)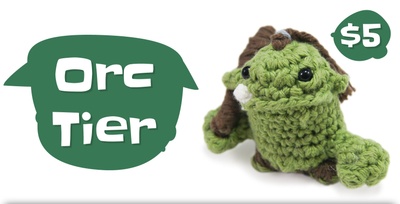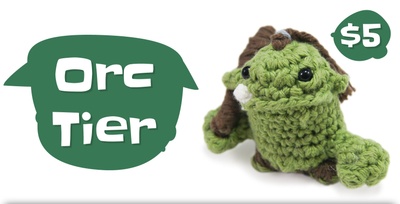 Sponsor a Goblinoid to join the Patreon Tribe!

Unlock all of the crochet patterns!

Get a hefty discount code on Goblinoids looking for adoption.

+ All of the above
Troll Tier
Limited (18 remaining)
Collaborate to create a suped-up Goblinoid!
Collaborate with Louie to crochet a custom suped-up Goblinoid with items and accessories based on your suggestions!

Get two high-quality Stitch'd playing cards and a logo sticker mailed to your door!

Get an ultra-hefty discount code on other Goblinoids looking for adoption (including your sponsored Goblinoid).

+ All of the above
About Louie's Loops
Help me play test my new game,
Stitch'd! 
Stitch'd is a table top war game where your pieces are all handcrafted. I play it with miniature crocheted versions, but you can make your pieces out of whatever you want. Playdoh, Origami, Legos, or even just drawn pogs of cardboard. As long as they meet the size requirements for each character. 
The game will be out publicly (for free) eventually, but I still need to play test it. You can become a play tester as well as get access to a
bunch of other perks
by becoming a Patreon supporter!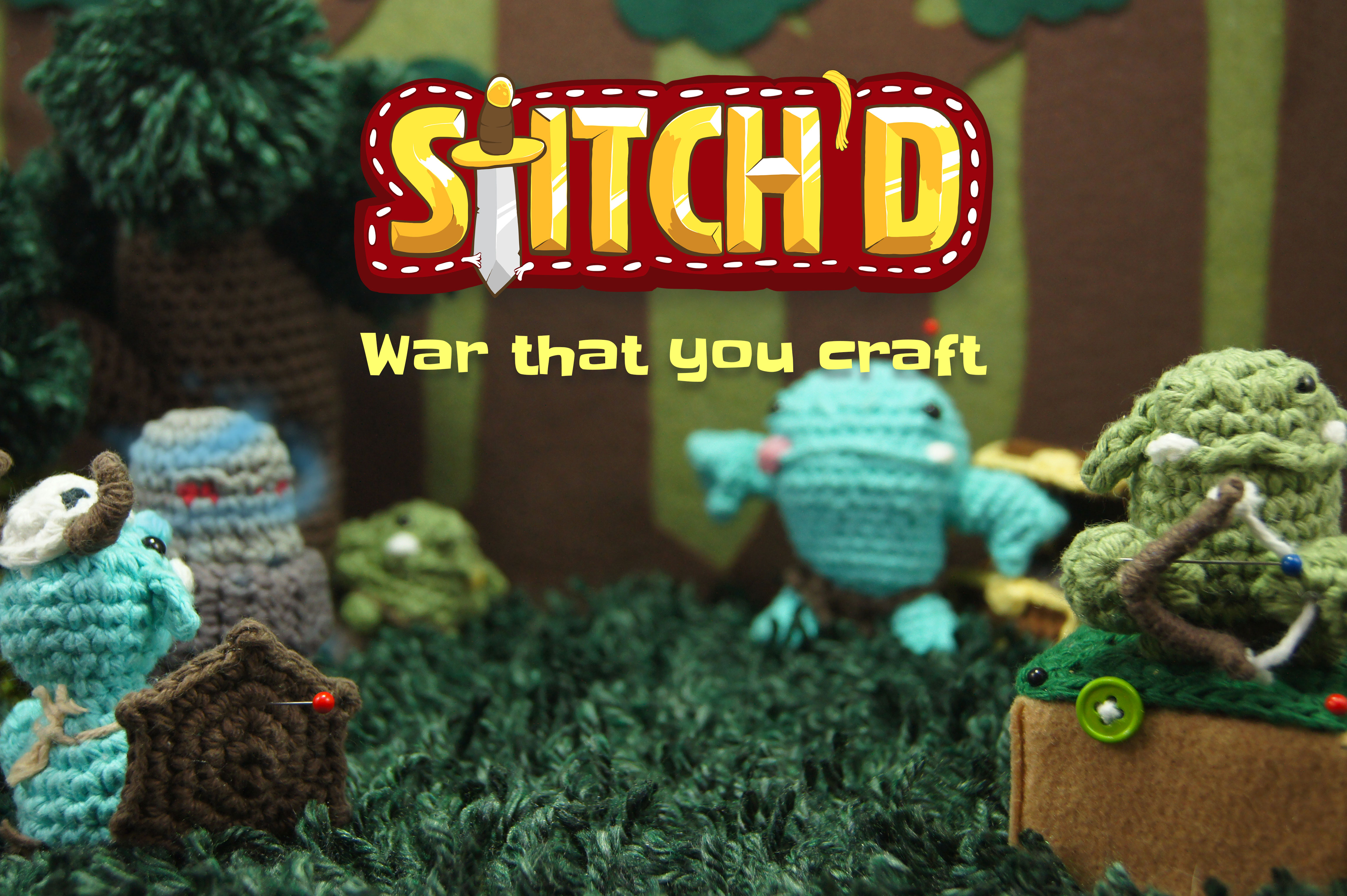 Hey there! I'm Louie and I'm a professional hooker (and yes, my mom is very aware). I crochet things for a living! Welcome to my Patreon page!
If you're here you probably know the type of stuff I make, but if you don't, I make things like this: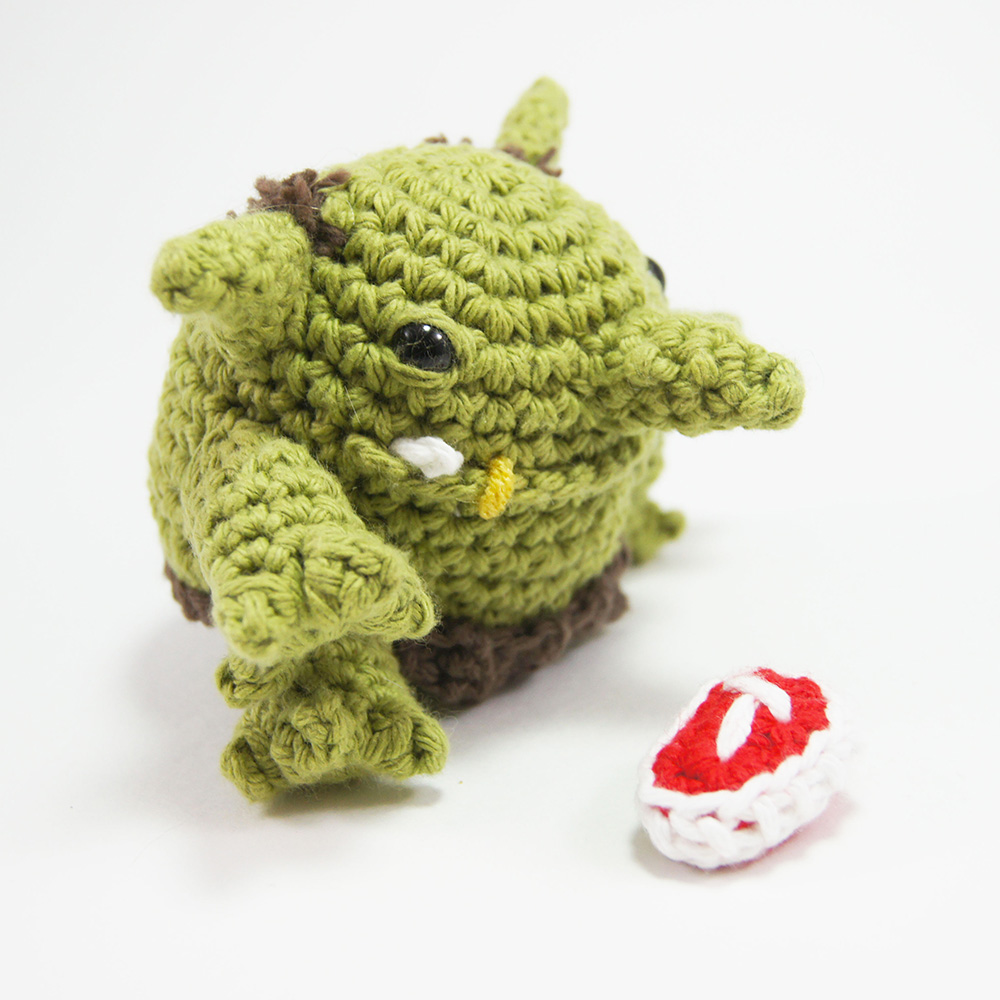 .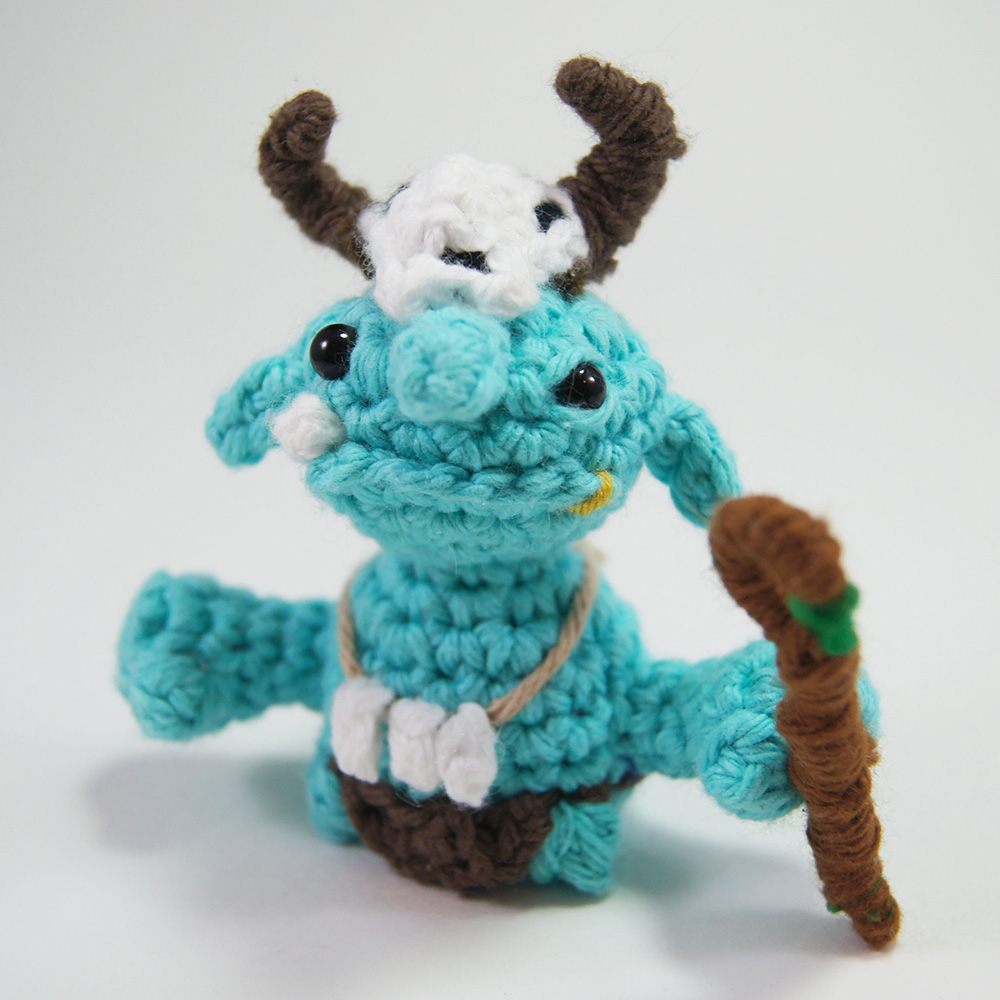 Sometimes I make them move like this:
When you think of crocheting you likely think of little crafts, beanies, maybe blankets. I used to think that if I wanted to make it as a hooker that's the stuff I'd have to make. But I've learned that crocheting can be so much more than that—it's an art, an animation medium, a puppet-making device! Yes, it can be a practical craft, but I want to push the limits and show how crocheting is an insanely useful creative outlet and foundation.
I'm a stitch-molder, a yarnimator, a Thread-D printer, and I'm gonna make some weird stuff.
I (obviously) love crocheting. It's my greatest talent. If you're a crocheter and are looking for me to teach you, or want to learn how to crochet my stuff on your own, check out my patterns on my tutorial site, Club Crochet. But this Patreon isn't for learning to crochet...
This Patreon is for my art and the crazy things I want to do with it! Your support here will go directly to helping me be as creative as possible with my crochet by funding materials, equipment, and .
The number of ideas I've got floating around this tangled mind of mine is pretty intimidating, and even more intimidating when I feel I have to ignore those ideas and focus on more practical crocheted stuff. Every dollar here allows me to spend more time on those ideas.
But it's not a one-way ticket here! For supporting me monthly you'll get access to a variety of exclusive rewards, including stuff like:
Early access to projects I'm working on that aren't ready to be shared publicly yet.
Behind-the-seams content showing how I actually go about making some of the stuff I make.
Custom crocheted creations. Collaborate with me to help design and crochet a character just for you!
Exclusive Patreon sales and shop discounts. 
By becoming a patron, you'll instantly unlock access to 89 exclusive posts
By becoming a patron, you'll instantly unlock access to 89 exclusive posts
Recent posts by Louie's Loops
How it works
Get started in 2 minutes