Draw what you want rather than what comes out. Get better at drawing faster. Draw more consistently. Know exactly where you ought to begin.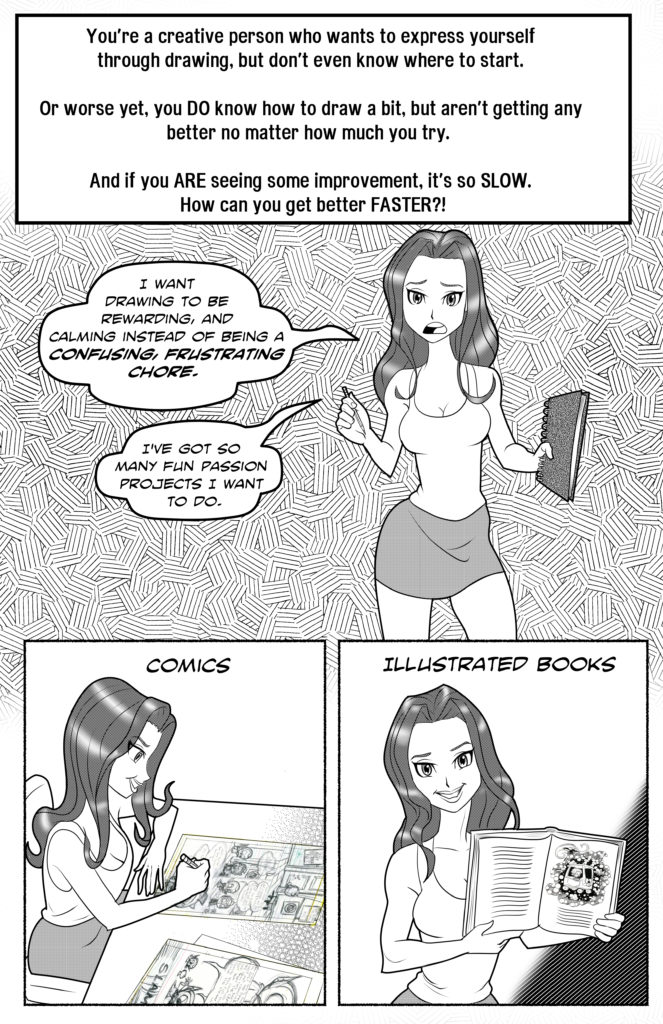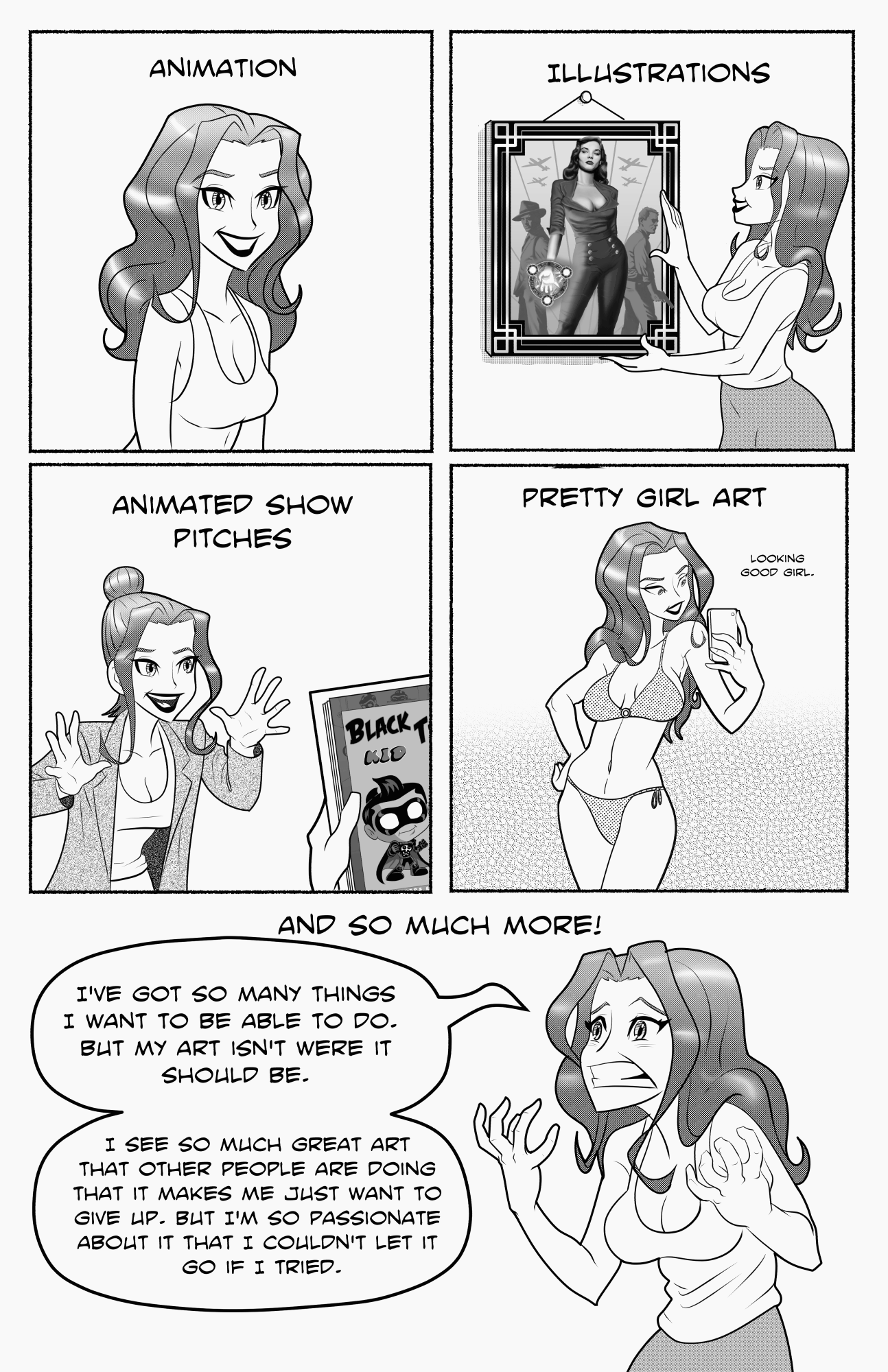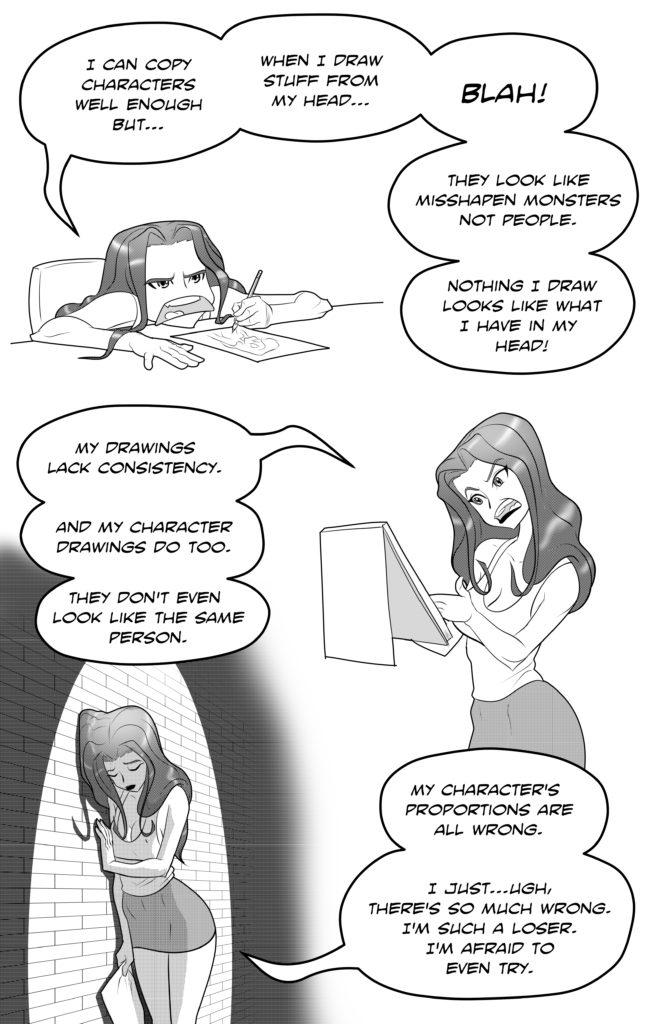 If any of the things above sound like you, WELCOME, you've come to the right place. I'm here to help you by providing you the tools, and the coaching so you get what you want out of drawing.
About Me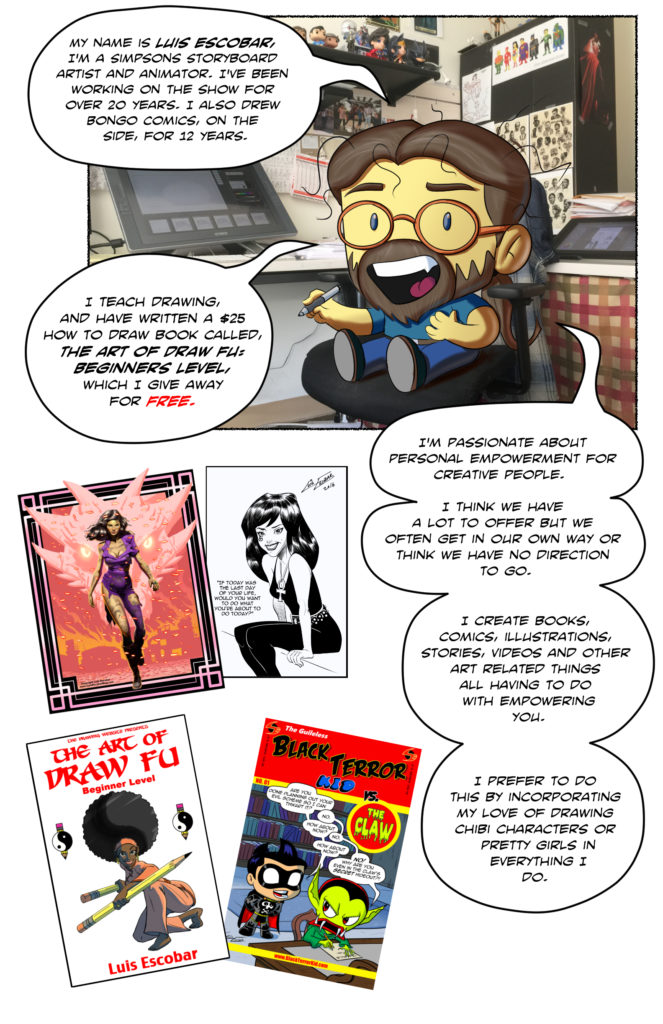 Get 
The Art of Draw Fu: Beginners Level
on Amazon, OR...
Here's What You Get For

FREE
Okay, so let's get to the good stuff. If yo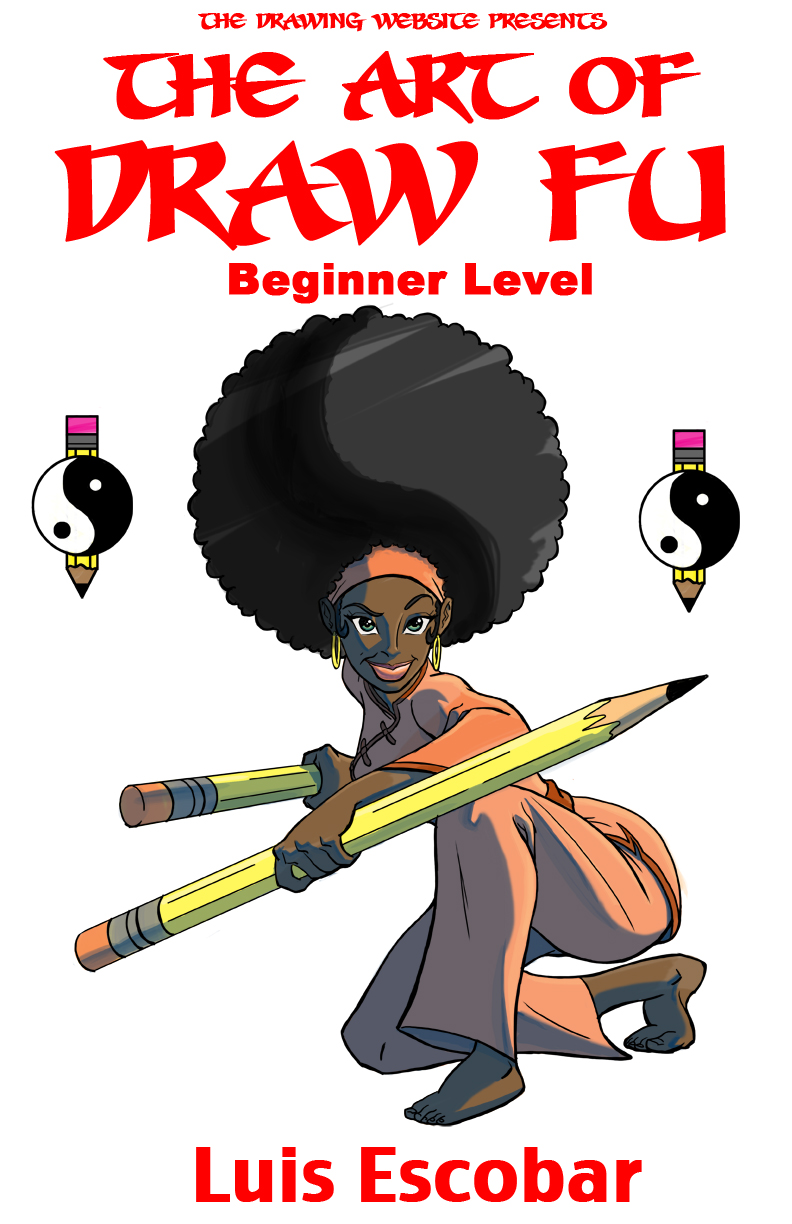 u haven't already downloaded a free digital copy of my book, you can download the book by clicking the following link to input your email and get it sent to you: 
http://eepurl.com/xdv2b
If you have a copy of my book already you know that I deliver. If you want even more, you're in luck because here in Patreon, I deliver even more.


Okay but if you want to get better faster and fix all your drawing problems...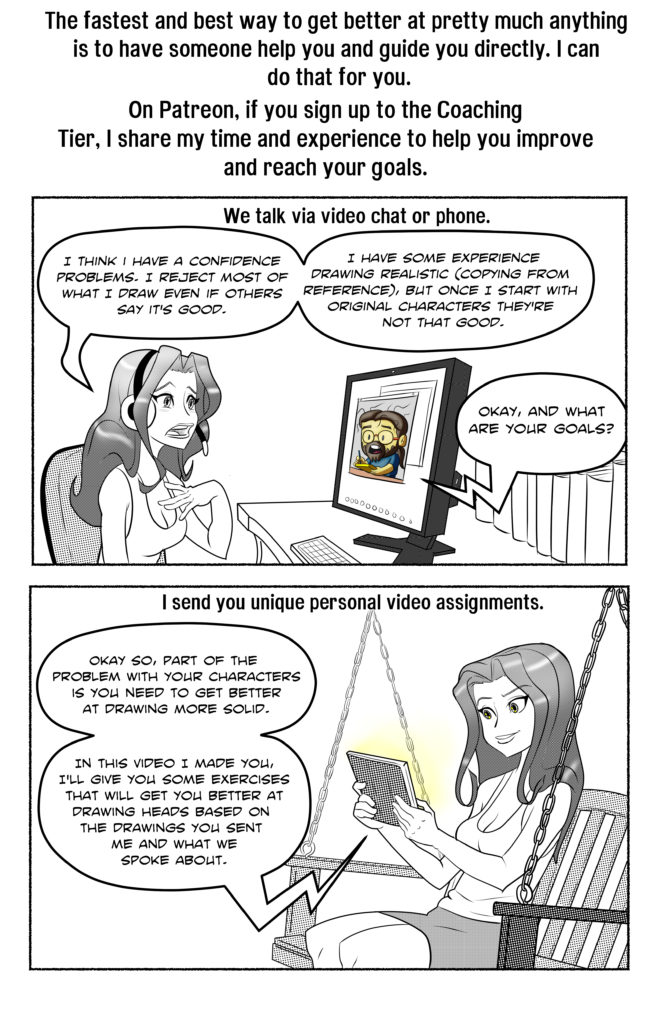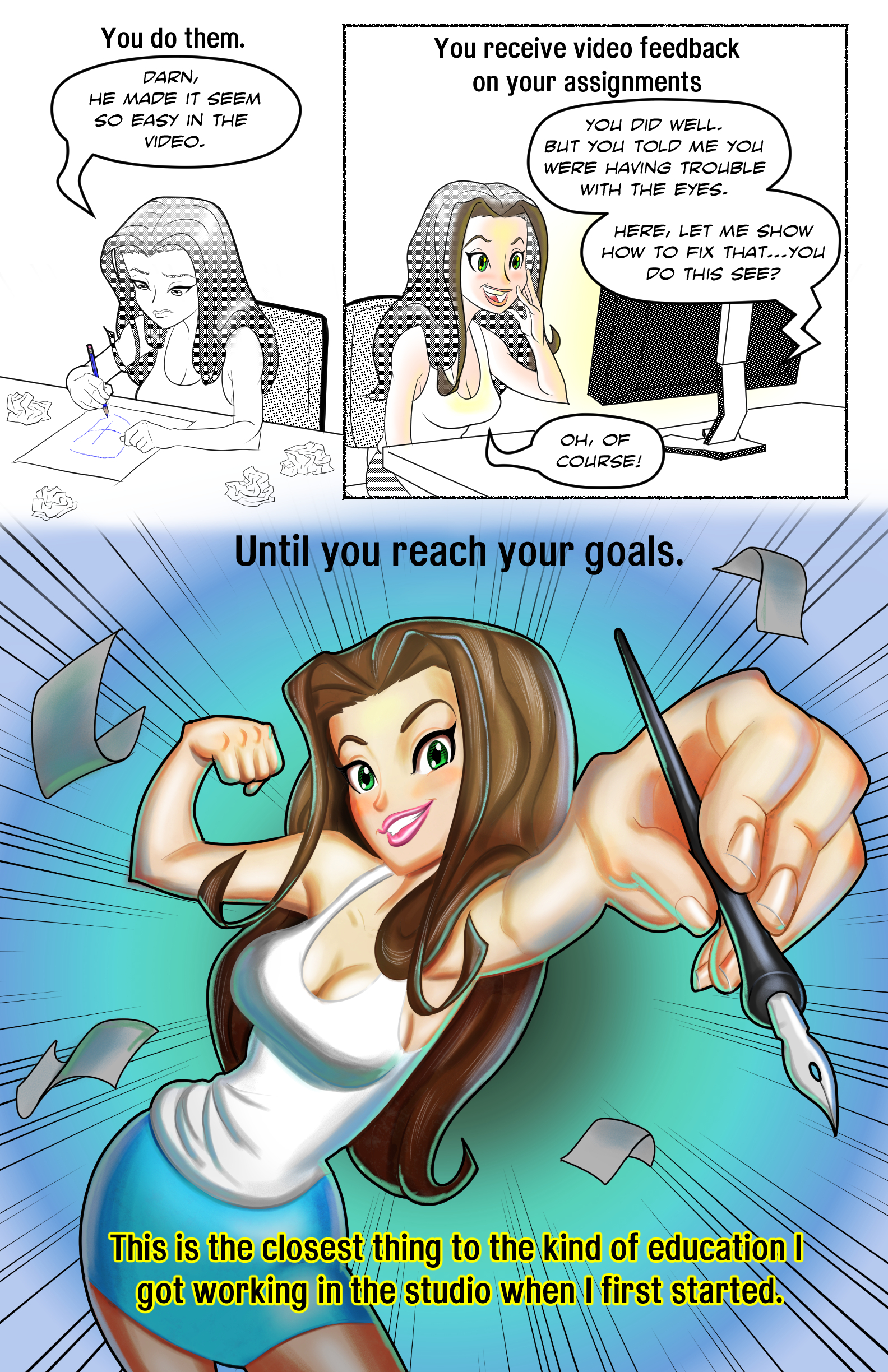 If this is interesting to you, you don't really need to read anymore, go on and
join now
.  
However, if you want to see what else you get by being a patron...
Win Art and Giveaways Here On Patreon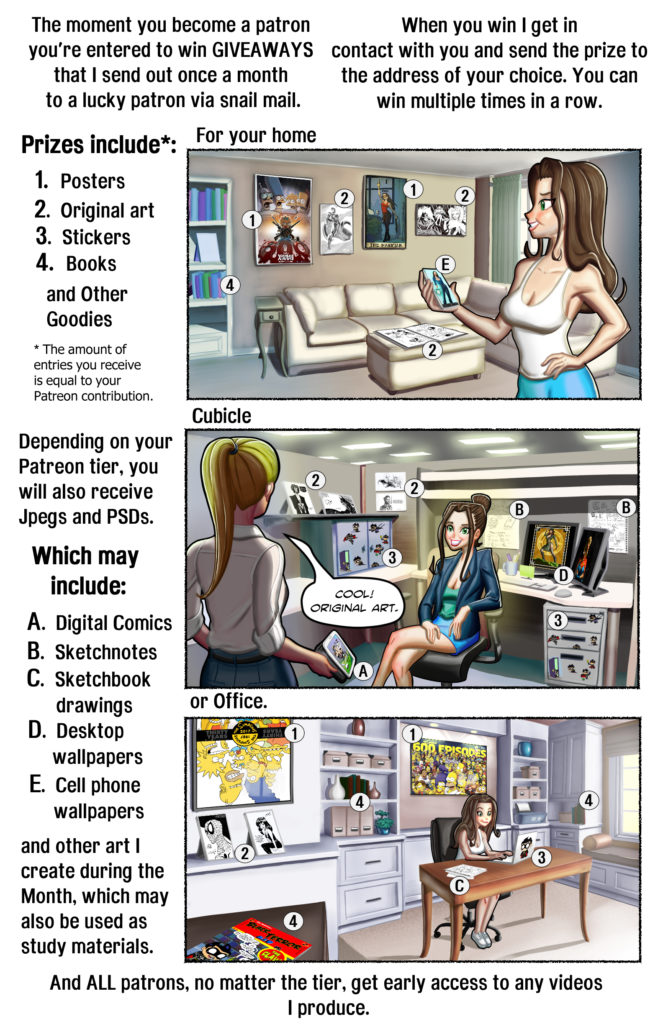 This content is more often than not, information my followers want to know about subjects I happen to know a lot about. Information you can ask me about, which I can make videos of for you.
Things like:
How to copy from reference.
How to break down animated characters so you can draw them yourself.
How to study drawing so you can improve.
Drawing simple cartoon characters.
How to create habits.
Drawing what you want to draw rather then what comes out.
PSDs to see how more complex drawings are done.
Drawings in progress, giving you an inside peek of what it takes to draw professionally.
Access to me so you can pick my brain on any topic.
Pdfs of industry drawing guides and handouts passed around by pro animators to each other you can't buy in any store. 
...and much more.
But What if...
You're still not sure.
Watch and read all the things I've put out for years online for free. I'm sure you'll see, I deliver:
My Personal Website
My Drawing Website (where I teach drawing)
Follow Me on Youtube

My Instagram
Follow me on Twitter
Follow me on Facebook
Follow me on Google Plus
Follow me on Tumblr
Check me out on Deviant Art


But don't take my word on it. Here's what people have written in my comments on my website and in my Youtube videos:




And if you can't afford it? It's only a dollar, ONE single dollar a month (four quarters). Okay but say you don't want to even risk a dollar. If I didn't deliver, I wouldn't have the patrons I have now. You can cancel anytime and you can keep all the things you download.
If you're not happy with your coaching or your rewards after 3 months, you can cancel, let me know and I'll mail you back your money guaranteed.
No other artist makes an offer like this.
You've got absolutely 
nothing
to lose. So come on, click a pledge level and let's get started.
Thanks you so much!