Luke J. Wilson
is creating Books, blogs, videos, and a clothing brand!
Select a membership level
General support :)
Just to show your support. You'll have my unending thanks (plus access to the Patreon only feed)!
Early Access & Free eBooks
Supporting me at this level will not only help me in making more time to write, but will also gain you a free copy of ANY eBook that I publish (when available)! 

Early Access: When I'm writing new books, you'll also get previews and sample chapters etc. and a place to voice any feedback.

As an extra bonus: you'll automatically gain access to any eBooks already published!

YOUR NAME in my next book!
Limited (50 of 50 remaining)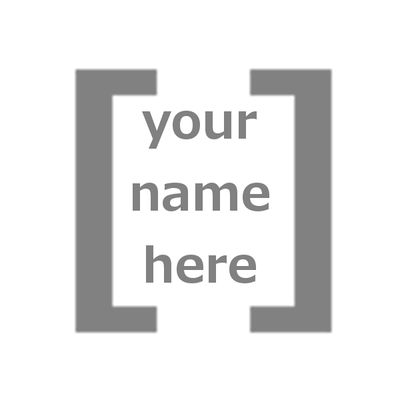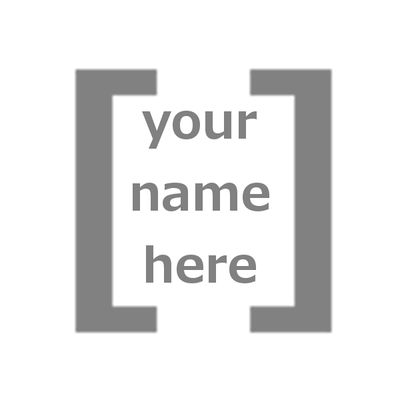 Previous tiers, plus you will get your name in the Acknowledgements section of my next book! 
Fame at last ;)
About Luke J. Wilson
Hello.
Welcome :) My name is
Luke
and I currently live in "Sunny Devon", in the UK, with my wife Lucy and my young daughter, Amelia. I love writing and reading, and learning more about the Scriptures and the Faith. What makes me really excited is being able to share that knowledge with others to help them along on their journey into the deeper things of God.
I am a recently
self-published author
and would possibly fall into the category of "Christian theologian", though I feel awkward calling myself that. I'm also creating a website called
Patristics.info
which aims to be a single source of information and texts from the Early Church Fathers. I've also started a YouTube channel which you can
subscribe to
and
a new faith-inspired clothing line which you can check out here:
thatancientfaith.teemill.com
.
But this, and writing blogs and books, takes time.
A lot of time!
It also requires certain skills that other people are better and more qualified in -- such as editing and proof-reading etc. I can do these things on my own (and possibly rope some friends into helping with too), but it would be so much better, not only for myself,
but for you
, the loyal fans and readers, to receive an end product which is professionally checked and edited so that it can be the best possible book I can offer.
But this costs money. I have a family to support, and
man
.. toddlers are expensive (plus my wife wants
more
)! Toddler/family take up much of my free time, along with my software business.
Enough about me for a sec.
What about you? What do you get out of this? Well, great content and books to read! Plus there are a few perks for pledging towards this which will get you a nice few bonuses, like no ads or
free eBooks
! Who doesn't want free stuff?
Ideally I'd like to make writing more than a thing I do when I can scrape 30 minutes to myself, so that I can focus properly on what I write, what people actually
want
to read and feel like it's more than simply a hobby. I am constantly reading and studying and have
so many notes
on my phone and computer of topics to tackle and write up on my blog, or to eventually fine-tune into a new book.
Having said all that,
my blog
will always be free and I'll always be writing
something,
somewhere, so there's no pressure to pay to get any content (other than buying a book of mine via
Amazon
, of course), but the extra financial and moral support goes a long way to help with this process. Plus, knowing there's people who care enough to give me money for doing this is a great boost to my confidence/motivation! So there's always that.
So whether you're here just to follow along and read my blog, give a dollar or more: welcome, and above all,
thank you for being here :)
A short author bio
Luke has a BA (hons) in
Biblical Studies and Theology
and has been reading and studying the works of the Early Church Fathers for over five years. After being involved in various short-term missions to South Africa (where he met and married his wife, Lucy), he currently lives in Devon, England, where he co-founded
WebBoss Ltd
, a web development software company, with his dad, Kevin.
When not working, Luke writes frequently on his theological blog,
That Ancient Faith
, or spends time with his wife Lucy and his new daughter, Amelia.
Luke has recently released his first Christian book,
40 Days with the Fathers: A Daily Reading Plan,
which takes you through the first 400 years of church history in only 40 days!
Read more about the book here:
lukejwilson.com
or visit his blog, here:
www.thatancientfaith.uk
This is an immediate goal required for the purchasing of new ISBN's for the upcoming companion book. ISBN's are roughly $90 to buy it properly, so any help towards this will be appreciated!
1 of 3
By becoming a patron, you'll instantly unlock access to 20 exclusive posts
By becoming a patron, you'll instantly unlock access to 20 exclusive posts
Recent posts by Luke J. Wilson
How it works
Get started in 2 minutes