LurkerGG
is creating Illustrations and comics
Select a membership level
Henchman
 Work Work. Everyone has to start adventuring somewhere. Not the most glamorous job  but they still have a vital role to play. Includes
Discord Access - Henchaman Role
Patron-only content feed
Includes Discord benefits
Squire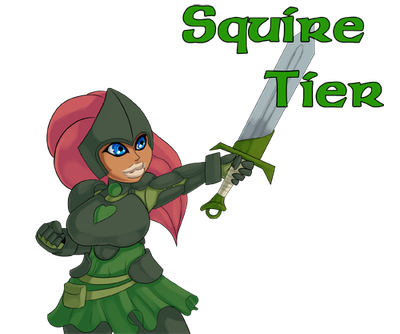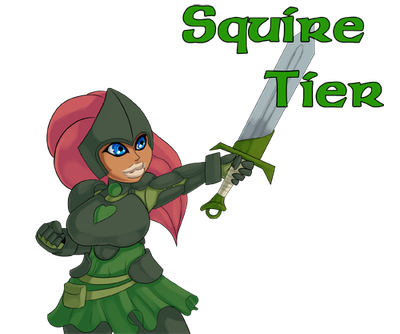 The Noble Squire!
With their can do attitude and indomitable spirit, they are sure to go far.
Lowest rank of the high court.
Includes
All previous tier rewards
Able to vote on Monday sketch Polls
Discord Access - Squire Role
High Court Access
Includes Discord benefits
Alchemist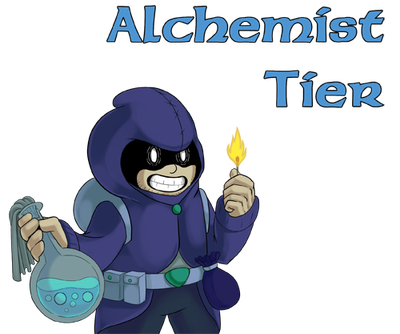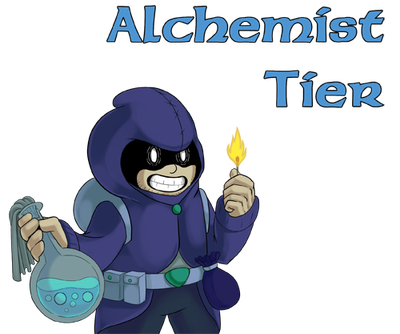 Extremely clever if not a little unpredictable, but we wouldn't have it any other way.
Includes
All previous tier rewards
Access to written works
Discord Access - Alchemist Role
Monthly Cache (zip with Highrez and wips)
Includes Discord benefits
About LurkerGG
Before contributing anything, you fully Acknowledge you are over 18 years of Age.
Greetings
My name is LurkerGG and thank you for visiting my Patreon page. I am a freelance illustrator with a focus on more mature material.
By becoming a patron you will help me with living costs such as food and other life expenses, so I can continue producing work.
For first time Patreon subscribers, here are some facts you may be interested in.
Patrons must be 18 years of age or older (My work is Adult Only)
Patrons can back me anonymously and do not need to appear on my patrons list
Patrons can cancel at any time, and the system can be set to make automatic payments
Ongoing projects and rewards include:

Lending Loup Out (ongoing series)


Lending Loup Out (or LLO) is an ongoing adult fantasy series. Follow our hero, Loup, as he works to restore his home after a terrible war and seal away the darkness . . . by getting laid.
LurkerGG's Monday Sketch Streams

About three to four times a month I will run sketch Monday streams. During these sessions I will sketch and work on ongoing projects, mostly LLO stuff. Patrons can influence these sketch streams in the following way;
Squire tier will be able to vote in polls on what to draw during Monday Sketches.
Cleric Tier will be able to submit LLO related suggestions to the poll on a monthly suggestion post.
Knights will be able to decide what is drawn on one of the Monday Sketch sessions (Knight limited to 2 spots, maybe more in future) Note: Mage and higher tiers do not gain this reward, the commission time replaces it.
Full info, rules, and Terms of Service for the Patreon streams can be found
HERE.

Patron Commission rewards

Patrons of the Mage, Paladin, Sanctified Paladin and Archangel Tiers get drawing time as rewards for their support. These are the closest things to "commissions" that I do and are the best way to guarantee you get personalized art from me. Please keep in mind that these are not traditional commissions, but bonus rewards for your support. Like when you donate to PBS, the amount you donated is not equal in value to the coffee cup you got, but the coffee cup is still a nice bonus.
ALL THESE PAGES GO TO ADULT THEMED SITES, YOU MUST BE 18 YEARS OF AGE TO GO TO THEM.
Tier Reward Details
Patron Only Section
Monday Sketch pictures
Access to commission sketches and wips
High Court Section Bonuses
Comic pages, sketches and wips
Research and Development posts
Any Comics, visual novels or more advanced products I release
Royal Court Section Bonuses
Access to the work voice chat (Through discord, Daruak not guaranteed, limitations may apply, testing this and changes may be made in the future),
Access to my archived work (anything older than 2 months)
Pin-up PSD files upon request
Disclaimer: While I will make every effort to keep certain works exclusive, this is the internet and that is not always possible. In addition I reserve the right to post any pictures I make in any way I choose and when or where I post my content is up to me and me alone.
3-4 Monday sketches
Full of my time to patreon projects
Outside work will be due to emergencies or special events
5 of 6
Become a patron to
Unlock 1,353 exclusive posts
Connect via private message
How it works
Get started in 2 minutes