MATHR3E
is creating indicators for successful trading and investment decisions
Select a membership level
MATHR3E LINES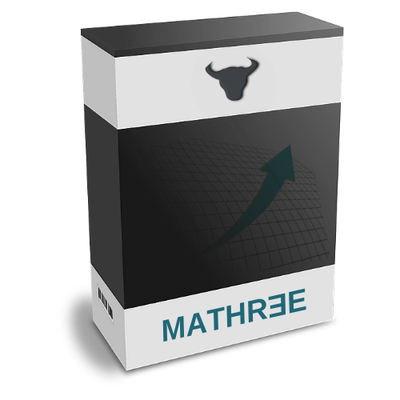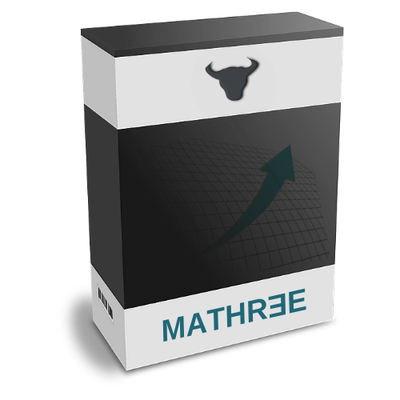 MATHR3E LINES
is an indicator based on TD Lines developed by Thomas Demark. The indicator automatically draws Demand lines and Supply lines with their associated targets.
These lines connect pivot points (referred by DeMark as TD Points) which are:
Lows surrounded on either side by higher lows
Highs surrounded on either side by lower highs
This indicator can be applied to any market or time frame, and so the methodology is equally relevant whether you are day trading or position trading.
TradingView indicator:
LITE PACK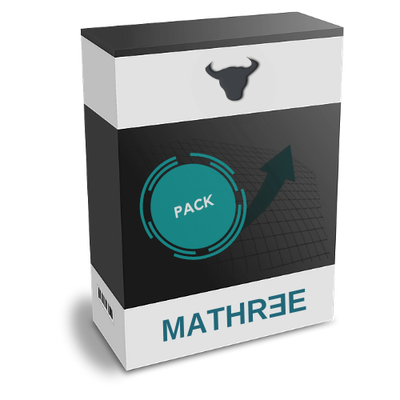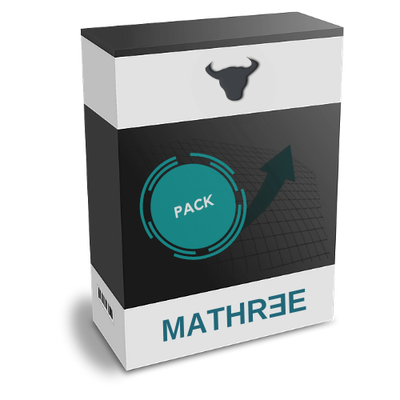 Membership benefits:
Buy and Sell Setups
Support and Resistance lines
Spot exhaustion points up to Fibonacci number 13
Strengths and Weaknesses Oscillator.
24/7 Access to indicators
TradingView indicators:
Includes Discord benefits
MATHR3E WAVES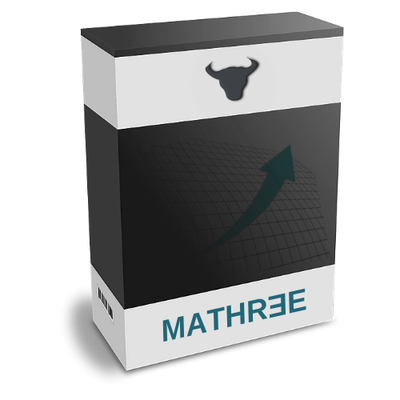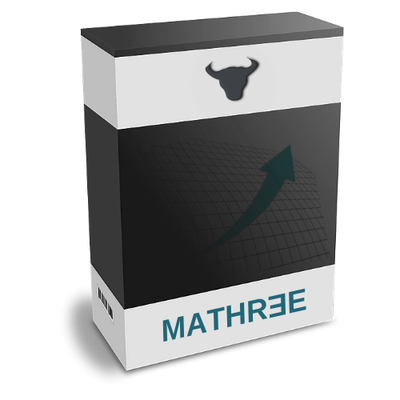 MATHR3E WAVES indicator automatically prints Elliott Waves on your charts.
The indicator is based on TD D-Wave developed by Thomas Demark. Therefore, its approach is derived from the Elliott wave theory and may slightly diverge from the cardinal rules of Elliott waves.
Elliott Waves are useful as you can apply them to any market or time frame, regardless of the underlying volatility of the instrument in question.
MATHR3E WAVES indicator can provide a roadmap of market direction that you can use to determine price targets and isolate exhaustion points from potential trends in conjunction with other Demark indicators.

TradingView indicator:
About MATHR3E
The market timing indicator
The Sequential Indicator is a Wall Street-class trading indicator developed by Tom Demark in the 1970s. It reflects the power of the Fibonacci sequence applied to any asset class in the financial markets.
What is Fibonacci?
We can see the explanation if the sequence is represented visually. The images below explain the Fibonacci spiral:
In this video, courtesy of TED, Arthur Benjamin explains the Magic of Fibonacci Numbers and how it ties to nature:
The Fibonacci spiral is all around us and it becomes obvious that the sequences describe a model of growth in nature
Nature is also present in the financial markets since they are governed by crowd psychology.
This is why Fibonacci is so famous in trading and integrated within multiple trading tools.
The sequential indicators are thus based on the Fibonacci sequence and provide fantastic accuracy in anticipating trend reversals. This is a perfect timing indicator which increases patience skills on the market and helps traders enter and exit in the markets at the right moment
The adaptability of TD sequential is also part of its strength. It can be applied to any timeframe and any asset class to the point that it will fit your profile, whether you are a day trader or a long-term investor.
Its market-timing accuracy is ensured by:
Momentum with Price Flip and TD Setup
Trending with TD Countdown and TD Setup Trend
Exhaustion points with Sequential, Aggressive and Combo thirteen's
Application:
Tutorial #1: Price-Flip and Setup
Tutorial #2: Countdowns
Use Case:
Example1: BTCUSD 4H
Example2: EURUSD 4H
Example3: TWITTER 1D
Example4: BTCUSD 1W
Technical Terms:
Price flip

is a signal of a potential reverse:

Bullish TD Price Flip:
A Bullish TD Price Flip occurs when the market records a close less than the close four bars before, immediately followed by a close greater than the close four bars earlier.

Bearish TD Price Flip:
A Bearish TD Price Flip occurs when the market records a close greater than the close four bars earlier, immediately followed by a close less than the close four bars earlier.
Setup

filters out the signals, that is, it identifies where a new trend starts and when there is only a correction within the current trend:

TD Buy Setup:
After a bearish TD Price Flip, there must be nine consecutive closes; each one less than the corresponding close four bars earlier.

TD Sell Setup:
After a bullish TD Price Flip, there must be nine consecutive closes, each one greater than the corresponding close four bars earlier.
Countdown

calculates the trend length to identify the moment of its fading and the emerging of a new cycle, Price flip element. Once TD Setup is complete, TD Countdown can begin, from the close of bar nine of TD Setup (inclusive), according to the following rules:

The pattern contains 13 bars in total.
It doesn't have to be a consecutive sequence of 13 bars.
Count only increase if the bars close higher/lower or equal to the high /low of the close 2 bars earlier.
Discover now TD Sequential and its
Market Timing
precision adapted to the
FREE TradingView platform!
How to get access
Once you subscribe to this Patreon page, you will be granted access to MATHR3E private indicators on
TradingView .

The indicators are working on the
FREE
version of TradingView. You just need to get through these easy steps:
Step 1)

Choose the tier that fits your needs best.



Step 2)

Create a free account on TradingView



Step 3)

Look for a ticker and open the "Full-featured chart" (click button). Once your chart opened, click on the "Indicators" button. Then Check your invite only script section and add the selected indicators to your chart.



Step 4)

Your access is granted every month, There is

no minimum subscription period

. Once you decide to leave, your access to the indicators on TradingView are removed.
Safe Payments
Your access is granted through multiple and secure payment methods offered by Patreon.
About TD Sequential
The
Sequential Indicator
was first designed by Tom DeMark in the 1970's, by hand, through a process of trial and error. It has since been improved and it is now a trusted indicator by Wall Street traders.
TD Sequential
can be helpful for market-timing purpose in conjunction to your favorite trading tools. It attempts to isolate prospective exhaustion points in ranges, to
anticipate market tops and bottoms
when it believes prices are overbought or oversold and during trends when sentiment is invariably at an extreme.
More
Social Media
Follow MATHR3E on:
Trading
Binance Referral:
MATHR3E
Patreon
About being a Patron:
Check out
Patreon FAQ
Support
Support with donation BTC / Bitcoin: 37qQPSX4F7bgo5AEKKTMbyHrr1kPiKZBkH
Terms of service
General:
When you subscribe to any of MATHR3E's services, you understand and agree to the following:
MATHR3E shall under no circumstances be liable to any member and/or any third party for any losses of any sort including but not limited to: trading, losses, lost profits, lost opportunities, indirect, special, incident, consequential, punitive, or any other damages whatsoever. All information found on MATHR3E website, Blogs, email newsletter, and social networks (past, present and future) exists for entertainment purpose and general information purposes. MATHR3E is not registered trading advisor.
Eligibility:
This site is intended solely for users who are eighteen (18) years of age and older. Any registration by, use of or access to the service by anyone under 18 is unauthorized, unlicensed and in violation of these Terms of use.
High Risk Warning:
Foreign Exchange, Futures, and Options trading have large potential rewards, but also large potential risk. The high degree of leverage can work against you as well as for you. You must be aware of the risks of investing in Forex, Futures, and Options and be willing to accept them in order to trade these markets. Forex trading involves substantial risk of loss and is not suitable for all investors. Please do not trade with borrowed money or money you cannot afford to lose. Any opinions, news, research, material, analysis, prices, or other information contained on this website is provided as general market commentary and doesn't constitute investment advice. MATHR3E will not accept liability for any loss or damage, including without limitation to, any loss of profit, which may arise directly or indirectly from the use of or reliance on such information. Please remember that the past performance of any trading system or methodology is not necessarily indicative of future results.
Indemnity:
All information is believed to be accurate at the time it is published and/or referenced. However, it is each person's (viewer, reader, client, etc.) responsibility to verify the data with a qualified financial advisor or other professional before using it. MATHR3E assume no responsibility or liability for any inaccuracies, misstatements, errors, fabrications contained within documents, data, indicator, materials, website page, here within and associated pages, either through error or negligence. You agree to hold MATHR3E harmless for any act resulting directly or indirectly from any information provided on MATHR3E's website, social media, via email, and/or any related products or service, its data, content, materials, indicator, associated pages and other documents.
Become a patron to
Unlock 23 exclusive posts
Connect via private message
How it works
Get started in 2 minutes