MHLoppy
is creating Articles, analysis, and more for games and tech
Select a membership level
A dollar a month helps a bunch
You'll be helping me to continue making and updating guides, videos, articles and more. Thank you!
I get one step closer to not having to worry about how to cover living expenses each year, allowing me to focus more on the content I create and less on logistics.
A double-damage buff to generosity
This tier has no concrete reward vs the $1 tier, but does help me twice as much! Some Patron-only posts may be limited to the $2+ tiers, but this is rare.
When you're not quite ready for the 10 cents a day of the $3 tier but are looking for the next step in the relationship.
Discord perks + voting privileges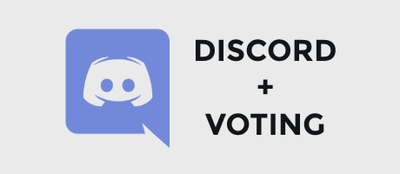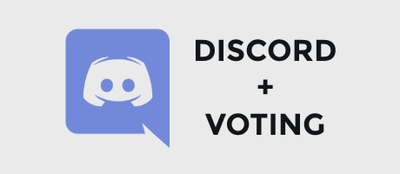 You shall be bestowed with the Patron role on the Discord server, unlocking access to the exclusive patron-only channel.
Vote on and suggest ideas which you want to see future articles or videos about.
+ All previous tier rewards.
Includes Discord benefits
About MHLoppy
I'm a multi-season Challenger League of Legends player, and I aim to help others learn from what I know. My most well-known project is an extremely detailed Olaf guide hosted on 
Lolking
which I'd been updating for over 3 years. At the end of 2018 Lolking shut down, so right now I'm slowly working on completely revamping it and porting to another platform so that people can continue to access and use it - complete with juicy season
9
10
11 information.
In 2020 I spontaneously began to be involved in the RoN modding scene, feeling obliged to help do what I thought should be done but others weren't doing (e.g. bug fixes, modding technicalities like thumbnails). My two biggest projects in this field are
Misc Fixes
and
Fall of Nations
.
I also write up articles on 
my website
, covering a few different topics but focusing mostly on games and tech, sharing my knowledge in areas where most people would consider me an expert in the subject matter.
Here are a few examples of the articles I've written for a few different topics:
League of Legends
Rise of Nations
RoN Modding

Rainbow Six Siege

Tech
All of the quotes below are taken from the comments left on my Olaf guide.
Virtually all top rated champion guides suffer the same problem:
they're not actually kept up to date
. While most of these guides contain enough relevant information to retain
some
 value to the reader, their detailed notes and comparisons are not kept maintained, and the guide falls into a sorry state where it makes recommendations that are simply no longer relevant.
The reason why?
It takes an incredibly long amount of time to research, test, and verify changes then write about them.
 I know this first hand because I kept my Olaf guide up to date for nearly 50 months across over 100 patches. I invested hundreds upon hundreds of hours writing, re-formatting, and otherwise updating my guide, and thousands more in order to read, research, "lab-test" and "live-test" with runes, masteries, items, matchups, strategies and so on. By spending that much time, I can create the best, most thorough guide for my readers - providing small nuanced insights that most guides don't cover at all.
Many of my articles have a similar goal: I want to help you learn the things that other people either don't know or don't talk about. My Olaf guide covers niche items that absolutely have their place in some games, when most people don't even
mention
 most items. When there was no authoritative confirmation about armor buffs applying to air units in Rise of Nations, I went and tested it,
then included that information in a related article
. When nobody had a comprehensive list of commands for Discord's Airhorn Solutions bot,
I put one together myself
and manually verified the list against the bot's source code to ensure it was not only both accurate, but also complete.
In my data-driven analysis I want to help you to understand
why
one thing should be picked over another, and
when
. I aim to create discussion about choices
that I myself want to read,
and I hope you do too.
As mentioned, I've also more recently undertaken other projects at a level beyond what most people are willing to, for example making
first-ever innovations
within the RoN modding scene, and
pushing the envelope
on what's possible within those mods.
By becoming a patron, you empower me to keep making this stuff. If you want to see my content continue, please consider adding your support to my work. Thank you <3
There ain't no such thing as a free lunch.

This is enough to roughly cover costs for web hosting (and associated costs) that can survive a few reddit hugs of death.

A standalone website provides a stable place for articles and other written content to live, and allows significantly more flexibility than simply hosting it on a 3rd party site.
1 of 8
Become a patron to
Unlock 13 exclusive posts
Connect via private message
How it works
Get started in 2 minutes