MLTY
is creating A Universe of Cute 'n' Colourful Characters, Clothing and More!
Select a membership level
★ Bonni ★ (Support Club)
★Access to my sketchbook★
Access to digital sketches and drafts of upcoming clothing designs, character doodles and more!

★See finished products early★
This includes Ita Bags and Clothing, as well as being the first to see mini comics and illustrations!

★Take Part in Polls★
Take part in polls and feedback surveys to help me decide what products to draw (for both the monthly prints and MLTYUniverse)

★Early Access to Cute Reboot Drops★
Get early access to cute reboot drops on Patreon, by being able to grab one of a kind goods a day before the launch!

(Do note that it is still a first come first served basis between Patrons and I can't 100% guarantee you'll get your desired item!) 


★Chip★ (Comic Club)
Receive everything in the Bonni tier and get...:★Store Discount★
Get 10% off on my comic store!
★Space Agents Updates★
Get updates on Space Agent Diamond (the comic, youtube series and clothing collection).  
Note:
Space Agent Diamond does not update publicly online, so all comic updates here are exclusive for the time being! 
★The Boy in Yellow Updates★
Get weekly updates on The Boy in Yellow including early comic updates, merchandise and behind the scenes content! I try to upload at least 4 pages per weekly update. 
Note, Patreon is approximately 30 pages ahead of the public with TBIY
★Daisy★ (Small Gift Club)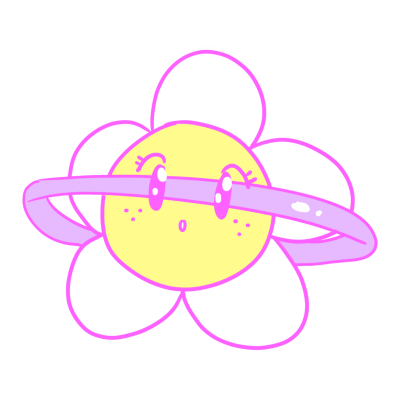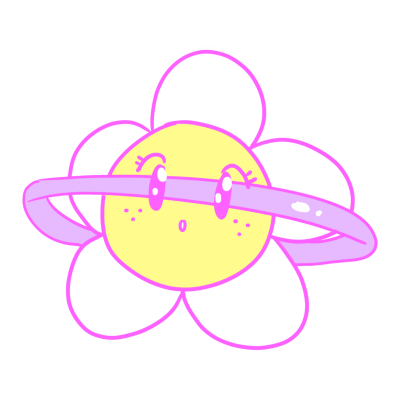 Receive everything in the Bonni and Chip tiers and get:

★1 Sticker or Badge Set Sent to you Monthly★

For sticker sets: This will either be multiple large stickers, a sticker sheet, or sticker and print!  These designs will be exclusive to Patreon.

For badge sets: This will be a range of 2-4 badges from 38mm - 58mm. 

Sets are bi monthly: So one month will be stickers, and the next month will be badges!

(including international shipping!)

★Store Discount★
Get 15% Off across my whole website

About MLTY
My name is Louise and I'm the designer and founder of MLTY Universe and MLTY Comics. MLTY Universe contains cute and colourful clothing, prints and designs featuring the characters of my worlds!
I've set up a Patreon for people who want to support my business, as well as get early access to comic pages, see behind the scenes of my clothing products and much more! I am constantly working on new collections, but recently I've also been up-cycling and making super cute one of a kind pieces too, which I will share here first before going public with them!There will also be exclusive art and clothing designs available just to Patreon members too.
What projects will I be seeing a lot of if I become a Patron?
I'm glad you asked! Whilst you will get early access and sneak peeks to all my works, I will be focusing on these three projects for Patreon content mostly:
★The Cute Reboot★
The Cute Reboot is an upcycling clothing project where I take old unwanted clothes and give them a new lease of life. Most of the clothing pieces will be one of a kind! I do my best to source a variety of clothing shapes and sizes, and give them the ol' MLTY touch by adding my own prints to them too!
★The Space Agents★
The Space Agents are a group of interspecies travellers who've joined together to take down the enemies of the Elfen Galaxy- The Demons! These Demons have been kidnapping powerful creatures to harness their powers, and get one step closer to controlling the Galaxy.
You can currently watch Space Agent Diamond GO! online on
Youtube
, as well as read the first two comics over on my
website.
★The Boy in Yellow★
The Boy in Yellow focuses on the story of Jeffery Owens: The son of Wellwater High's headmaster and the brother of the most popular girl in school. He's plain sailing until confusing, curious feelings blossom for the most feminine boy in school: Alexis Martinez. Jeff starts to question his sexuality, and if he can really trust the closest people to him to support him through it.
The Boy in Yellow is a free webcomic to read online. It is available on
Tapas
,
Webtoons
and
Tumblr.
Why Pledge?
If you're a fan of my designs and comics, and want to support my journey as a creative artist and designer, you may want to pledge to my Patreon! Being a Patron gives you access to exclusive BTS content, weekly comic updates, access to my MLTY artbook (showcasing sketches, prints designs) and much more! Pledging to my Patreon also helps me go one step closer to making it as a full time artist, a goal which I've had for many years and am excited to get closer too!
There are tiers for digital and physical rewards, so make sure to choose the one that's right for you. Below I've listed just a few of the rewards available throughout the tiers:
★
Store Discounts★
★Early Access to Collections and Comic Pages★ 
★Monthly Exclusive Stickers★WIPs and Behind the Scenes content★

Please note: New patrons will be charged the day they become a patron, then will be charged on the 1st of the month going forward!


A somewhat big first goal which I'm excited for, which is building up the MLTY community!


If I hit 25 members, there will be a 20% off sale for all Patrons for 48 hours!
I will also do a exclusive video or podcast for Patreon members, for a theme of your choice.
As well as this, the Missy tier will be unlocked! The Missy Tier, a gift club! - Each month will vary in rewards, but some examples follow: Rosettes, A4 Print, Pins, Jewellery, Tote Bags and more!
1 of 3
By becoming a patron, you'll instantly unlock access to 150 exclusive posts
By becoming a patron, you'll instantly unlock access to 150 exclusive posts
How it works
Get started in 2 minutes