Madoc
is creating Nostalgic Naughtiness
Select a membership level
The basic support tier
You will receive my gratitude and access to my Discord! I plan to hold one Discord session per month. Announcements regarding date and time will be posted on this Patreon page. 
Thank you, awesome people!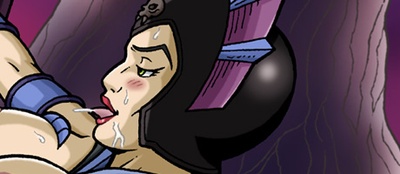 The high-resolution/early bird tier
- With this, you will receive my gratitude, access to the Discord and a high-resolution printable tiff-file of each new picture posted here (with the exception of the exclusives) via e-mail. 
- You will also receive my pictures one week before they are posted online. Please be aware that I will need an e-mail address to send it to, and that your mailbox must be able to handle larger attachments in the 5-10 MB range. 
Thank you, stupendously awesome people!

The exclusive picture tier
The deluxe option! 
- You will have access to an exclusive full colour picture only available on this page. A new "members only" picture will be posted each month, the subject of which you'll help decide by poll. 
- You will also have immediate access to all exclusive pictures of this tier posted throughout the previous year, and can request 10 additional older exclusives by mail. If you remain in this tier or higher for more than 6 months, you can request all older $15 exclusives from the very beginning of my Patreon campaign. 
- You also get access to the advantages of the previous tier, except that you'll receive the images two weeks before they are posted online. Thank you, jaw-droppingly awesome people!

About Madoc
Dear Internet Viewing Person,

Let me take this time to thank you. As many of you are aware, I have enjoyed creating (slightly to explicitly) erotic "art" for many a year now, with an emphasis on characters from (less or more) obscure anime, cartoons and Franco-Belgian comics from the 70s, 80s and 90s. Those have always been created for my own enjoyment and for those of you who have followed me on diverse sites and forums.

If you have enjoyed my work over the years, my simple request remains: Brother/Sister, can you spare a dime? Each contribution you make increases my output marginally and motivates me to keep this bacchanal of retro raunchiness going. This Patreon project will specifically aid me in keeping focused on older nostalgic titles, Ghibli-type characters, European comics and similar characters, which have either fallen out of favor or were never particularly popular targets for adult fan art to begin with. Because the entire internet doesn't have to be Simpsons "pron".

And if you are unable or feel uninclined to support me at this time, no hard feelings. Continue to enjoy my art as you've done before, and please offer me the occassional kind comment. Because in the end, those are my biggest motivation.

PS: Also, the only thing exclusive to this Patreon page are the monthly reward pictures. All other pictures are freely available on open forums and galleries. I do not intend to create a paysite for my entire back catalogue.

Once this goal is reached, I'm lowering the $15 tier to $10, and the $20 to $15. Call it economics of scale (though it's not quite the correct term). And yes, I am taking account that by doing so, the goal will at least temporarily pass below $1000 again. No matter.
1 of 3
Recent posts by Madoc
By becoming a patron, you'll instantly unlock access to 63 exclusive posts
By becoming a patron, you'll instantly unlock access to 63 exclusive posts