Magic Maps
is creating 3D Animated Battle Maps for D&D and other Tabletop RPGs
Select a membership level
Apprentice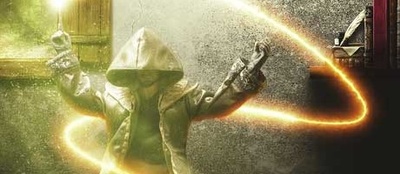 A still HD JPG image for each map, with and without grids. For use with Roll 20 and similar applications.
Access to the Apprentice rank of the Magic Maps community.
Mage
All of the Apprentice rewards.
Animated MP4 Video maps, with and without grids.
Access to one-off story-maps outside of the regular map-packs such as the Forest Campsite and Ship Deck maps.
Access to the Mage rank of the Magic Maps community. 
Wizard
All of the Mage rewards.
Day and night versions of all maps including ambient lighting effects.
Extra areas and details on some maps.
Unfurnished versions of interior maps.
Access to special Battle Arena maps.
Access to the Wizard rank of the Magic Maps community. 
About
Hello there, my name's Mark, I'm an IT pro by day, audio manipulator and dungeon master by night. Thanks for visiting and I hope you enjoy what you see. 
The plan is to breathe fresh air into the world that is tabletop RPG cartography. The solution, animated encounter maps! 
Captivate your imagination with deep-dark dungeons, bustling cities and local taverns. 
Each one thoughtfully designed to truly bring your game to life. 
All you need to use these maps is a TV laid onto it's back or if you prefer, a VTT system such as Roll20.
I create both day and night versions of the maps to bring an extra level of immersion to your players.
I found these maps so enriching to my own campaigns that I've decided to release them to the world. I'd love to be able to spend more time on them and create more and with your support, who knows? One day I could achieve my dream of being a full-time mapmaker for the TTRPG community!
Frequently Asked Questions
How does Patreon work?

You click on the 'become a Patron' button and chose the $1, $3 or $5 donation tier, once you've completed the sign up you'll then have access to everything released for your tier up to now as well as all future releases for as long as you're signed up.
You will only be charged once per map-pack.


Where will my money go?

All Patreon funds will go directly back into Magic Maps, to make future releases even more magical! With the extra funds, I'll be able to buy new design assets to create even better and more varied maps.


Can these maps be used with Roll20? 


 
Yes, they can! The still images can be used with Roll20 as they are!  
To use the MP4 video files with Roll20 you'll need to get the VTT Enhancement Suite (R20ES).
Once you've got the plugin installed go to Roll20, load your game and click on the orange film icon in the top right of your map screen. From here you can paste the URL for the Magic Maps video.

1. Firstly, install VTT Enhancement Suite (R20ES) to your browser, this can be found by doing a quick Google search or clicking the provided link.

2. Download and install VLC Media Player from https://www.videolan.org/vlc/index.html

3. Open VLC and go to Media > Open Network Stream…

4. Click on the Network tab

5. Paste the URL for the video you want to use from the YouTube archive and click on Play, the YouTube archive is available on this post: https://www.patreon.com/posts/31739257 for Wizard level subscribers.

6. Go to Tools > Media Information (CTRL+I) and copy the link from the Location field at the bottom of the window, you can easily select it by clicking three times.

7. Load up Roll20, next to the usual Page Toolbar icon you will now see an orange film icon:

8. Clicking on the new icon will bring up a window where you can paste in the video link from Patreon, just head over to the post on Patreon for the video you want to use, right-click it and select Copy link address

9. Paste the copied video location into the new VTT ES window in Roll20.

That's all there is to it, now you can use Magic Maps the same way you'd use normal maps in Roll20. Please note that all players must have VTT ES installed to be able to see the animated map.




How do I use these maps with my TV?

These maps are designed for a 40" screen laying flat on it's back, you can use any normal flat-screen television for this, laying the screen down will not damage it, however, I would recommend getting hold of a cheap acrylic, perspex or plexiglass sheet to cover the screen so that dice rolls and miniatures don't scratch the actual surface. If you're lucky enough to have a gaming table with a built-in screen then that's great, just load the MP4 and you're good to go! 
Shoutouts
Thanks to Voxodyssey.com for the promotion! If you're are an artist, game developer, or general creative check out their Patreon at www.patreon.com/voxodyssey


Thanks to Dungeons_and_Maps for the collaboration on the Shipwreck map! You can find them on Instagram as dungeons_and_maps and on Patreon at www.patreon.com/dungeons_and_maps
$51.30 of $150
per map pack
At $150 per map-pack, I'll be able to buy extra resources and put more time into making Magic Maps starting the transition from hobby to side-gig.
1 of 4
By becoming a patron, you'll instantly unlock access to 26 exclusive posts
By becoming a patron, you'll instantly unlock access to 26 exclusive posts
Recent posts by Magic Maps