Maiden Masher
is creating Super Special Awesome Twinkle SFW/NSFW Poster & Animations ☆*。★゚
Select a membership level
Disciple Rank \(★^∀^★)/
Limited (0 remaining)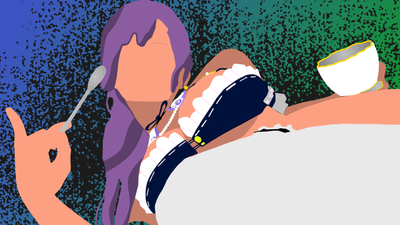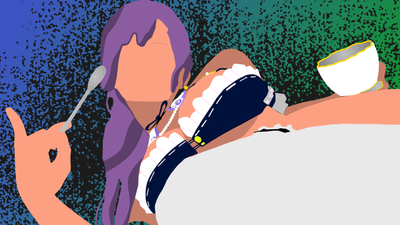 First of all, my Eternal Gratitude and Humble Thanks(o・★)
Access to Patreon only Feed
Sneak peek(WIP) photos of upcoming releases
HQ Animations Loops and POLL Animations Watermarked
Includes Discord benefits
Mentor Rank 。゚+.(・∀・)゚+.゚
Ok this means u also Like me! "Blush" ੭•̀ω•́)੭̸*✩⁺˚
Plus all Previous Rewards
Watermarkless Animations access
Access to Shorts/Movies and Bigger Projects
      (Everything which is longer then usual Loops)
Links to Older Works(Read Front Page Info)
Includes Discord benefits
Master Rank (★≧▽^))★☆
Limited (1 remaining)
Awww Yeah!
That means you do LOVE me and also my work of course!(♥→o←♥)
Plus all Previous Rewards
Only for Sweet Mortals who wanna Throw some Extra Obolus <3
 Your Beautiful Name in the Credits(For Bigger Projects) 
Includes Discord benefits
About Maiden Masher
Well hello there, Mortal One! ღゝ◡╹)ノWelcome to my Den!
A big "Heya!" to everyone who found me on Twitter, Pixiv, or Discord
If you love the Dead or Alive and Street Fighter ladies, then you have come to the right place! Especially if you love NSFW & SFW animations, posters, and much more! (Of course I also take care of the beloved beauties from other franchises as well.)
Honestly, I just love to animate, especially knowing that other people enjoy my works as well!
Please don't be afraid to ask me anything(人◕ω◕)


IMPORTANT INFO! PLEASE READ BEFORE YOU DECIDE TO PLEDGE/SUPPORT ME

My Patreon charges up-front, so you will be charged immediately upon pledging. So be careful if you pledge near the end of the month, because you will be charged again soon at the beginning of the next month!
After pledging, you will have immediate access to all posts and download links accessible to your tier.
Shortly after payments are processed at the start of each month, Rewards Folders containing links to download all recent posted works will be sent out. Mid-Month Rewards are also sent out in the middle of each month, and contain links to download that current month's works.
Links to an archive called "Older Works" will also be sent out at the start of each month (along with the Rewards Folders) to supporters pledged to the "Mentor Rank" and higher.
Rewards Folders and Mid-Month Rewards will be sent out via messages here on Patreon. Please be patient and wait for Rewards to be sent out at the given times. Please do not ask if you can get them earlier as an exception.
For those supporters with Commission rewards: Please do NOT request a commission with the exact same characters and pose that you have already commissioned from another animator.


It is your responsibility to send me your commission idea each month. If you don't send it before the month ends, you will not receive two commissions in the following month to make up for it
Please do NOT repost my works anywhere else without my permission! Anyone who steals and/or leaks content will be BANNED FOREVER! (No exceptions).


Commisssions are only made in SFM NOT in Blender.
(I do not take Blender Commissions)
Please do not ask me about things that are already answered here in the first place. If you have any specific questions about things that aren't answered here, please send me a PM here on Patreon.
IMPORTANT: Commission Slots are Full at the moment.
(Do not take any of these(commission Rank) Slots when you see any free Space left)


Thank you so much for the Support! Every kind Soul is keeping me motivated!

YEEEHAW!(☆ω☆*)

Thank You Mortals for the Amazing and Beautiful Support!
Love you All! ღゝ◡╹)ノ♡

5 of 5
Become a patron to
Unlock 1,455 exclusive posts
Connect via private message
Recent posts by Maiden Masher
How it works
Get started in 2 minutes